What's New in Wireless - November 2023
The wireless industry has revolutionized the way we connect, from facilitating teleworking, distance learning, and telemedicine to allowing the American public to interact virtually in almost all other aspects of their daily lives.  Leading policymakers – federal regulators and legislators – are making it a top priority to ensure that the wireless industry has the tools and resources it needs to keep pace with this evolving landscape.  This blog provides monthly updates on actions by federal regulatory bodies responsible for communications policy and Congressional efforts to support wireless connectivity.  And this month we highlight the FCC's increased activities on the transition of the C-band, which was reallocated so that it may be made available for commercial wireless services.  
Regulatory Actions and Initiatives
Wireless Spectrum
The FCC Seeks Comment on Deadlines for C-band Reimbursement Claims.  On October 13, 2023, the FCC's Wireless Telecommunications Bureau ("WTB") released a Public Notice seeking comment on a proposal submitted by the C-band Relocation Payment Clearinghouse LLC ("RPC") that asks the FCC to adopt the following final submission deadlines for parties seeking reimbursement claims to clear the C-band:  (i) February 5, 2024, for all reimbursement claims for costs incurred and paid by claimants as of December 31, 2023; and (ii) September 30, 2024, for any remaining reimbursement claims for costs incurred and paid after December 31, 2023, "with the exhortation that claims be submitted to the RPC on a rolling basis within 30 days of being incurred."  The RPC submitted its request along with a status update on the C-band transition.  Among other things, the RPC reported that, as of September 30, 2023, it has paid approximately $2.197 billion in lump sum and reimbursement claims of the $2.200 billion it received.  In addition, the RPC collected from overlay licensees and paid approximately $3.147 billion of the total $9.7 billion in Phase I and II Accelerated Relocation Payments ("ARPs") to the five space station operators.  The RPC expected to collect and disburse the remaining approximately $6.553 billion in Phase II ARPs to the space station operators in October 2023.  The RPC noted that it is targeting June 30, 2025, for the completion of all relocation program activities.  Comments on the RPC's request are due November 8, 2023. 
The FCC Addresses an Appeal for C-band Reimbursement.  Following a Memorandum Opinion and Order released last month denying its appeal of the C-band RPC's decision to adjust downward part of its reimbursement claim, Mongoose Works, Ltd. ("Mongoose") filed a Petition for De Novo Review ("Petition") of the WTB's decision.  The WTB addressed the Petition on October 20, 2023, through a Hearing Designation Order granting the Petition and designating the case to be tried as a written proceeding under the FCC's rules for hearing proceedings, with the Administrative Law Judge ("ALJ") serving as the presiding officer.  The WTB found that, because Mongoose filed its appeal within 10 days of the effective date of the Memorandum Opinion and Order, the Petition satisfied the requirements of the RPC Appeals Procedures Public Notice.  The ALJ will promptly release an Initial Case Order that will set dates for the initial status conference, the case schedule, deadlines for motions, and deadlines for the parties' affirmative case, responsive case, and reply case submissions.  Any interested party may also submit a petition to intervene.  The ALJ will subsequently issue an Initial Decision on the issues of the case, which will contain, at a minimum, findings of fact and conclusions of law, and the appropriate rule, order, or policy and the sanction, relief, or denial, as appropriate.
The FCC Reminds Incumbents in the 3.5 GHz Band to File for Protection.  On October 30, 2023, the WTB, Office of Engineering and Technology, and Space Bureau released a Public Notice reminding operators of grandfathered Fixed Satellite Service earth stations that are entitled to protection from Citizens Broadband Radio Service users – including those in the 3.6-3.7 GHz band and telemetry, tracking, and control stations in the 3.7-4.2 GHz band – of their annual December 1 registration requirement.  After January 1, 2024, registrations that have not been completed may be deactivated or deleted, and the site will no longer merit protection by the Spectrum Access System administrators.
The FCC Seeks to Refresh the Record on 70/80/90 GHz.  The WTB released a Public Notice on October 18, 2023, seeking to refresh the record on its proceeding to determine whether the 71-76 GHz, 81-86 GHz, 92-94 GHz, and 94.1-95 GHz bands (collectively, the 70/80/90 GHz bands) may be made available for commercial wireless services.  The WTB was prompted to take action by a submission from the National Telecommunications and Information Administration ("NTIA") that proposes technical rules and interference mitigation measures, including operating parameters for links to endpoints in motion in the 71-76 GHz and 81-86 GHz bands, to protect current or planned federal operations in those and adjacent bands.  The WTB asks for responses by November 8, 2023.
NTIA Requests that the FCC Amend its Rules to Protect the 5.9 GHz Band.  NTIA submitted a letter to the FCC on October 10, 2023, urging the FCC to revise its out-of-band emission ("OOBE") limit for 6 GHz Very Low Power devices in order to protect Cellular Vehicle-to-Everything ("C-V2X") operations – including life-saving technologies in connected cars – in the adjacent 5.9 GHz band.  NTIA also asked the FCC to prioritize unlicensed operations in channels above 6 GHz.  According to NTIA, permitting OOBE at -27 dBm/MHz, as contemplated in the 6 GHz Order and Further Notice, would cause harmful interference to C-V2X safety operations.  NTIA therefore urges the FCC to lower its proposed OOBE limit to -37 dBm/MHz.  
The FCC Requires Disclosure of Meetings Regarding Non-Federal Spectrum Usage.  The WTB released a Public Notice changing the ex parte status of the FCC's non-federal spectrum usage proceeding from "exempt" to "permit-but-disclose."  This means that presentations to the FCC about this proceeding may continue to be made, but those presentations must be disclosed.  Under the previous "exempt" status, presentations to the Commission about this proceeding were not required to be disclosed.
Wireless Networks and Equipment
The FCC Will Consider Rules and Seek Further Comment on SIM Swapping and Port-Out Fraud.  On October 25, 2023, the FCC announced that it will consider a Report and Order and Further Notice of Proposed Rulemaking at its next open meeting on November 15, 2023.  If adopted, the FCC would establish rules to combat subscriber identity module ("SIM") swapping scams and port-out fraud, both of which are used to steal consumers' cell phone accounts and data.  In particular, it would revise the FCC's Customer Proprietary Network Information ("CPNI") and Local Number Portability rules to require wireless providers to adopt secure methods of authenticating a customer before redirecting a customer's phone number to a new device or provider.  It would also require wireless providers to immediately notify customers whenever a SIM change or port-out request is made on customers' accounts.  The Further Notice of Proposed Rulemaking accompanying the Report and Order would, if adopted, seek comment on ways to further harmonize the new rules with existing CPNI rules and additional steps the FCC can take to harmonize government efforts to address SIM swap and port-out fraud. 
The FCC Grants Multiple Rip-and-Replace Extension Requests, Provides Further Guidance, and Seeks Additional Funding.  On October 10, 2023, the FCC's Wireline Competition Bureau ("WCB") released an Order granting multiple petitions requesting an extension of the FCC's deadline for removing, replacing, and disposing certain equipment and services that have been deemed to pose a national security risk.  The WCB granted the petitions based on, among other things, a lack of available funding and supply chain issues that have prevented the parties from fulfilling their obligations.  The WCB released a second Order on October 27, 2023, granting two additional petitions based on similar reasons.  However, the WCB also explained that "[a] recipient's obligation to complete the permanent replacement, removal, and disposal of covered communications equipment or services exists regardless of the amount of funding it may receive through the Reimbursement Program, pursuant to the Secure Networks Act."  Thus, while a lack of funding may warrant some relief, the WCB appears to suggest that it will not be an excuse for applicants to default on their rip-and-replace obligations.  In addition, the WCB released a Public Notice announcing that it has published an updated version of responses to Frequently Asked Questions, available here, regarding its rip-and-replace program.  Finally, FCC Chairwoman Rosenworcel sent letters to members of Congress emphasizing that while the WCB "granted several of these extensions for a period of six months, . . . the grant of these extensions does not lessen the urgency for a fully funded Reimbursement Program."  The letter notes that the FCC is ready to assist Congress in any efforts to fully fund the Reimbursement Program.
Authors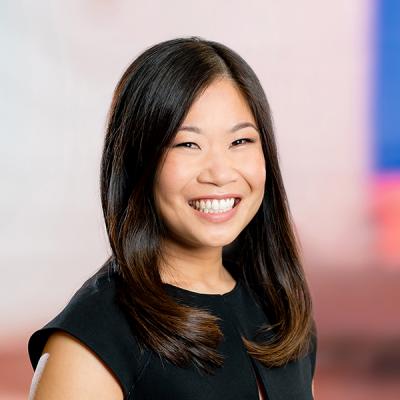 Member / Co-chair, Technology, Communications & Media Practice
Angela Y. Kung draws on significant knowledge of the wireless regulatory landscape and experience at the FCC to advise clients on FCC rules and procedures. With particular expertise on spectrum use policies and auction procedures, she has shepherded Mintz's clients through several FCC auctions related to next-generation 5G wireless technologies and routinely advocates on behalf of clients to help ensure that the agency's rules align with their interests.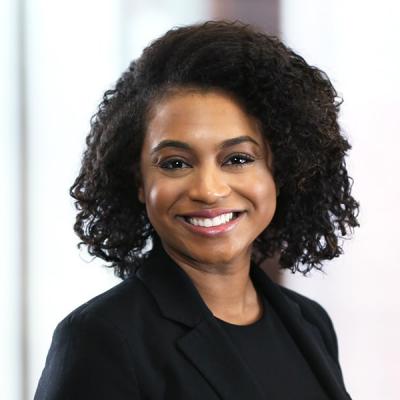 Christen B'anca Glenn is a Mintz attorney who advises communications and technology clients on regulatory and compliance matters before the FCC.