Directors Beware — Your Emails and Texts Could Be Subject to Inspection Under Delaware Law
Section 220 of the Delaware General Corporation Law allows a shareholder or a director of a corporation to inspect the corporation's "books and records" for a "proper purpose." Two recent Delaware cases, which determined that corporate "books and records" may include emails and even personal text messages, shed light on the future implications surrounding Section 220 actions as courts move to keep up with the modernizing trends of increasingly electronic (and sometimes increasingly informal) business communication practices.
KT4 Partners LLC v. Palantir Technologies Inc. and Schnatter v. Papa John's International, Inc.
In KT4 Partners LLC v. Palantir Technologies Inc. (January 29, 2019), the Delaware Supreme Court held on appeal that KT4 Partners LLC, a shareholder of Palantir Technologies, Inc., was entitled to inspect emails, in addition to formal documentation such as board resolutions and minutes, as part of a Section 220 investigation of Palantir's suspected wrongdoing related to the amendment of an investors' rights agreement. The court noted that because Palantir "did not honor traditional corporate formalities," and rather than present more traditional records and materials, "acted through email in connection with the…alleged wrongdoing" under investigation, production of relevant email communications was appropriate.
In Schnatter v. Papa John's International, Inc. (January 15, 2019), the Delaware Court of Chancery held that John Schnatter, who made a demand and subsequently brought an action under Section 220 in his capacity as a director of Papa John's, was entitled to inspect emails and even text messages between other directors regarding their discussions to cut ties with him. Following a series of highly publicized media articles in which Schnatter reportedly made a number of offensive and racist comments, and after Schnatter refused to resign from the Papa John's board at the request of the other directors, the latter established a special committee that essentially sought to terminate the company's various relationships with Schnatter. When the court held for Schnatter, it stated that if directors use personal accounts and devices to communicate about these matters, they should expect to provide such communications as part of company records.
Key Takeaways
"Electronic communications" included in "books and records" under Section 220 are not limited to company emails but may well include personal communications. KT4's demand included a LinkedIn message from Palantir's broker, while Schnatter's demand included personal text messages between the other directors of Papa John's board. Directors of portfolio companies should be aware that electronic communications could even sweep in communications transmitted through their private equity funds' email servers if those communications concern the subject matter of a 220 action.
If "books and records" subject to a 220 action are deemed to include emails, texts, and other personal communications, the costs and time associated with producing this information would increase substantially. The Schnatter court stated, "[a]lthough some methods of communication (e.g., text messages) present greater challenges for collection and review than others, and thus may impose more expense on the company to produce, the utility of Section 220 as a means of investigating mismanagement would be undermined if the court categorically were to rule out the need to produce communications in these formats."
Though Palantir and Schnatter suggest that courts are broadening the scope of documents and communications held to be "books and records," Section 220 outcomes with respect to electronic communications may not be easy to predict. The Palantir court noted that "if a company observes traditional formalities, such as documenting its actions through board minutes, resolutions, and official letters, it will likely be able to satisfy a…petitioner's needs [under Section 220] solely by producing those books and records."
Compared to shareholders that make demands under Section 220, directors have broad access to the corporate records that they request. Both shareholders and directors most show a proper purpose for requesting examination of books and records under Section 220, but as a shareholder, KT4 bore the additional burden of demonstrating that the documents requested were "necessary and essential to satisfy [the] stated purpose." The Schnatter court noted that in contrast to a shareholder making a Section 220 demand, "[a] director who has a proper purpose…has virtually unfettered rights to inspect books and records."
John Schnatter was both a director and the largest shareholder of Papa John's. As Papa John's Chairman of the Board, Chief Executive Officer and spokesman, Schnatter was also essentially the face of the company. In the case of directors who wear multiple hats within their companies, it may be difficult for companies to prove that the director's purpose for making a Section 220 demand is not "reasonably related to [his] position." In Schnatter, the court stated that Schnatter's concerns were "relevant concerns…particularly given that Schnatter's image and standing ha[d] been inextricably intertwined with the Company's public persona for decades."
Authors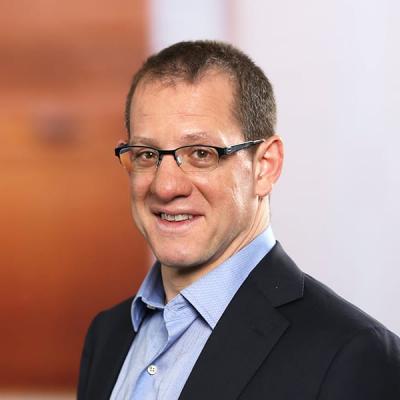 Marc D. Mantell handles corporate and securities law matters at Mintz, primarily for technology clients. He represents companies, investors, underwriters, and other parties in mergers and acquisitions, securities offerings, debt financings, and other transactions. Keunjung Cho