MintzTech Connect: Meet Our Newest Team Members
William joined our Boston office in February 2018 as a Member in the corporate practice. William focuses his practice on general corporate transactions, with an emphasis on venture investments, the structuring and financing of emerging businesses, public and private securities offerings, and mergers and acquisitions. He represents many technology and emerging growth companies in venture capital and equity financings by corporate partners. William also focuses his practice on representing life sciences and other high-tech companies in connection with licensing and distribution agreements, including in-licensing and out-licensing transactions, as well as product manufacturing and distribution arrangements. William joined us from Morgan Lewis.
William received his J.D. from the University of Virginia School of Law in 1997, and his A.B., cum laude, from Harvard College.
Dinesh joined our Boston office in February 2018 as a Member in the corporate practice. Dinesh focuses his practice on corporate transactions, financings, and project finance deals in the energy, life sciences, and technology sectors. He advises public, private, and emerging growth companies in a range of matters, including mergers and acquisitions, asset and stock purchases, seed and venture capital financings, commercial transactions, and general corporate matters. He also represents equity investors, sponsors, and lenders in project finance transactions involving all phases of the construction, development, financing, acquisition, and disposition of electric generation facilities. Dinesh joined us from Morgan Lewis.
Dinesh received his LL.B., with honors, and B.C.L., with honors, from McGill University Faculty of Law in 2004, and his B.A., with honors, from Concordia University.
Loretta joined our New York office in January 2019 as a Member in the corporate practice. Loretta focuses her practice on advising private equity fund sponsors on a broad range of issues with respect to fund formation, operation, and regulatory compliance. She has extensive experience in representing clients in the formation and operation of buyout funds, venture capital funds, real estate funds, distressed funds, and credit opportunity funds. Additionally, Loretta also regularly advises institutional clients on structuring fund investments on behalf of private banking and high net worth investors. Loretta joined us from Covington & Burling.
Loretta received her J.D., cum laude, from Fordham University School of Law in 1993 and her B.A. from Yale University
Authors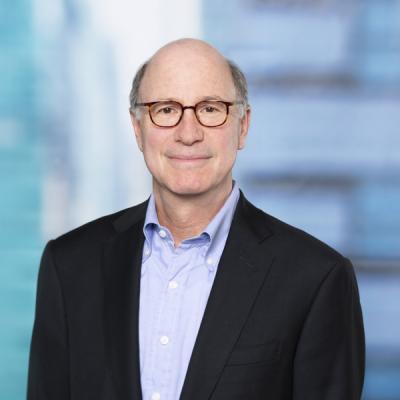 Member / Chair, Technology Practice; Co-chair, Venture Capital & Emerging Companies Practice
Daniel I. DeWolf is an authority on growth companies and serves as Chair of Mintz's Technology Practice Group and Co-chair of the firm's Venture Capital & Emerging Companies Practice. He has worked on pioneering online capital-raising methods. He also teaches venture capital law at NYU Law School.
Samuel Asher Effron assists Mintz clients with venture capital and private equity transactions, helping start-ups with legal and business matters. He has clients in a variety of technology sectors, including video gaming, music, virtual and augmented reality, and consumer electronics.