Mintz Launches New From the Edge Podcast
Mintz is excited to announce From the Edge, a podcast for and about entrepreneurs. In this series, Mintz attorneys who specialize in emerging companies speak with investors and entrepreneurs in the technology, biotech, and finance fields to explore the key strategies they used to build successful ventures. Featured industry leaders explain how they raised capital, built great management teams, achieved successful liquidity events, and more.
The podcasts are hosted on MintzEdge, Mintz's online resource for entrepreneurs and investors providing the latest insights, news, and trends from legal and industry experts. With a variety of useful tools and information, the site represents Mintz's commitment to helping and growing new and emerging enterprises. Covering topics ranging from company formation to raising capital to protecting intellectual property, MintzEdge exemplifies the firm's deep experience partnering with ventures from the start-up stage to exits.
Mintz attorneys Daniel DeWolf and Jeremy Glaser, Co-chairs of the firm's Venture Capital & Emerging Companies Practice Group, launched From the Edge as a new way to engage with the questions and ideas that drive MintzEdge. By highlighting the perspectives of both investors and entrepreneurs, the podcast offers a wealth of tested advice and concrete lessons to help emerging growth companies achieve success.
Through its eight-episode run so far, From the Edge has presented a diverse array of guests with a variety of instructive experiences. Featured guests have included Mike Krenn, President of the San Diego Venture Group; Patrick Henry, Founder and CEO of QuestFusion; George Kenney, Founder and Managing Director of Shepherd Ventures; and JD Davids, Founder and Managing Partner of SmartMoney Startups. These industry leaders provided insights into strategies for approaching angel investors and venture capitalists, best practices for writing pitch decks and executive summaries, the challenges of raising venture capital, and important steps for guiding a growing company.
From the Edge is a must-listen for anyone in the business of starting and running a company, aiming to help entrepreneurs thrive by learning from the experiences of those who've walked in their shoes — and succeeded. Listen to the full slate of podcasts here.
Authors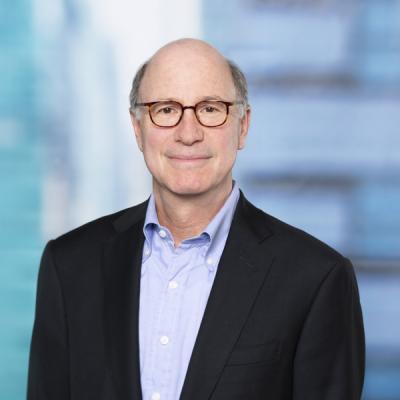 Member / Chair, Technology Practice; Co-chair, Venture Capital & Emerging Companies Practice
Daniel I. DeWolf is an authority on growth companies and serves as Chair of Mintz's Technology Practice Group and Co-chair of the firm's Venture Capital & Emerging Companies Practice. He has worked on pioneering online capital-raising methods. He also teaches venture capital law at NYU Law School.
Samuel Asher Effron assists Mintz clients with venture capital and private equity transactions, helping start-ups with legal and business matters. He has clients in a variety of technology sectors, including video gaming, music, virtual and augmented reality, and consumer electronics.