Judge Rakoff Unseals Documents in Petrobras Securities Class Action To Allow Use in Foreign Arbitration, Bypassing Traditional Requirements of 28 U.S.C. § 1782
Years after Plaintiffs brought a federal securities complaint against Petrobras, and more than a year after the case settled for approximately $3 billion, Judge Jed S. Rakoff of the United States District Court for the Southern District of New York ordered the unsealing of the majority of documents attached to parties' summary judgment papers. See In re Petrobras Sec. Litig., 2019 U.S. Dist. LEXIS 125969 (S.D.N.Y. July 29, 2019) ("Order"). Cornell University intends to use these documents in an arbitration in Brazil. See id. at *18. Not only does Judge Rakoff's decision come as an important reminder that sealing orders are not intended to last forever, but this decision also demonstrates how a motion to unseal may be used to bypass the traditional requirements of 28 U.S.C. § 1782, frequently invoked by entities seeking to use U.S. discovery in foreign proceedings.
In May 2019, Cornell requested access to Petrobras' documents, produced in the federal securities class action in New York, to strengthen its position in an arbitration in the Market Arbitration Chamber of the Brazilian stock exchange in Sao Paulo (the "CAM"). In that arbitration, Cornell raised similar claims to those presented in the class action before Judge Rakoff. Indeed, Cornell had originally brought those very claims arising out of Petrobras securities purchased on Sao Paulo's exchange in the Southern District of New York, but they were dismissed in 2015. See In re Petrobras Sec. Litig., 116 F. Supp. 3d 368, 386 (S.D.N.Y. 2015).
Under 28 U.S.C. § 1782, a court has discretion to authorize discovery for use in a foreign proceeding as long as: (1) the person or entity from whom the applicant seeks to compel discovery "resides or is found" in the district in which the court sits; (2) the discovery is "for use in a foreign proceeding before a foreign or international tribunal"; and (3) the applicant is the foreign or international tribunal, itself, or "any interested person." Order, at *19. Cornell argued that the requirements were readily satisfied and the discretionary factors set forth in Intel weighed in favor of permitting discovery. See In re Petrobras Sec. Litig., No. 14-cv-9662 (S.D.N.Y.), Dkt. No. 922; see also Intel Corp. v. Advanced Micro Devices, Inc., 542 U.S. 241, 264 (2004). In the alternative, Cornell asked the Court to unseal the summary judgment papers filed in the Petrobras class action. In re Petrobras Sec. Litig., No. 14-cv-9662 (S.D.N.Y.), Dkt. No. 922.
Ultimately, Judge Rakoff denied Cornell's motion to seek discovery for use in a foreign proceeding under § 1782, finding that Cornell failed to satisfy two of the non-discretionary requirements. The Court held that Petrobras was not found in the Southern District of New York, and the court lacked both general personal jurisdiction and specific jurisdiction over Petrobras with respect to Cornell's motion. Further, the Court ruled that as a private arbitral body, the CAM is not a foreign tribunal for purposes of § 1782.
Nonetheless, Judge Rakoff permitted Cornell access to the documents by ordering the unsealing of judicial documents under a different, and at least in this case, easier standard to satisfy, which includes a "presumption in favor of public access." Order at *35. Judge Rakoff's decision is consistent with last month's Second Circuit ruling in Brown v. Maxwell, which held that summary judgment papers, sought by three outside parties, should be unsealed with minor redactions. See Brown v. Maxwell, 2019 U.S. App. LEXIS 19981, at *10-12 (2d Cir. July 3, 2019). As some courts continue to crackdown on discovery pursuant to § 1782, unsealing may be another option for those seeking documents to be used in foreign proceedings. Both the Plaintiffs' Bar and the Defense Bar are also reminded that protective orders are not permanent, and at some point, judicial documents once filed under seal may become publicly available.  
Author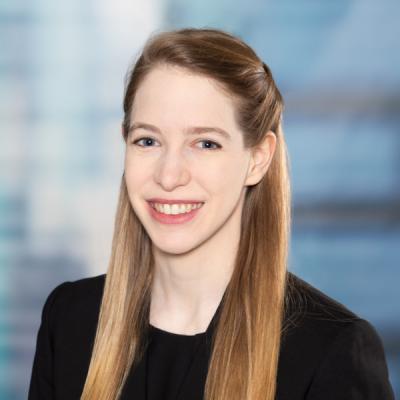 Ellen Shapiro focuses her practice on complex commercial litigation and securities litigation, including shareholder class actions and opt-outs. She represents companies in the life sciences and in other industries and also maintains an active pro bono practice.