Two Isn't Always Better Than One: SDNY Denies Class Certification Where Lead Plaintiff Hired Two Firms
In a scathing decision by the United States District Court for the Southern District of New York, the Court denied class certification of the Allergan securities class action ("Allergan"). See In re Allergan PLC Sec. Litig., 2020 U.S. Dist. LEXIS 179371 (S.D.N.Y Sept. 29, 2020). Regardless of the underlying merits of the class action's allegations, the decision came as a surprise to many as the Court, itself, found this securities class action, concerning the Company's textured silicone-gel breast implants, to be "a garden-variety securities fraud suit . . .." Id. Nevertheless, class certification was denied as the Lead Plaintiff was found to be inadequate, primarily because it sought the services of not one, but two plaintiffs firms, despite the Court's earlier insistence that it choose only one law firm. Id. at *25. The denial of class certification came on the heels of an Illinois court's dismissal of individual plaintiffs' claims against Allergan concerning the textured silicone-gel breast implants. See Opinion and Order, Dietz v. Allergan, Inc., No. 20 L 4843 (Ill. Cir. Ct. Cook County, October 8, 2020) (dismissing claims against Allergan on preemption grounds).
The procedural history of the Allergan securities class action is a familiar one, with one wrinkle: the presumptive Lead Plaintiff hired two law firms to represent it. Following a recall of Allergan's textured silicone-gel breast implants and a 7% stock drop, multiple lawsuits were filed against Allergan. The cases were consolidated and an institutional investor was appointed Lead Plaintiff based on the Court's conclusion that not only was the institutional investor qualified, but also that it had the largest holding in Allergan. See Cook v. Allergan PLC, 2019 U.S. Dist. LEXIS 51962, at *7 (S.D.N.Y. Mar. 21, 2019). The Court conditioned its appointment of Lead Plaintiff on its selection of one law firm to serve as lead counsel, noting "this court is not interested in appointing co-lead counsel in this matter." Id. at *10. The Court explained:      
Unless there is some special reason why the services of two firms are needed, the appointment of co-lead counsel tends to inflate legal fees – a result this court is particularly anxious to avoid. No reason for having two law firms rather than one is suggested in [proposed lead plaintiff's] moving papers.          
Id. The day after the Court's appointment of Lead Plaintiff, the institutional investor designated its lead counsel. In re Allergan PLC Sec. Litig., No. 18-cv-12089, Dkt. No. 50 (S.D.N.Y. Mar. 22, 2019). Months later, however, both law firms referenced in Lead Plaintiff's original motion papers signed the institutional investor's opposition to Defendants' motion to dismiss, which was granted in part. See id, Dkt. No. 76 (S.D.N.Y. June 28, 2019).
Under Federal Rule of Civil Procedure 23, class certification is proper where (1) the class is "so numerous that joinder of all members is impracticable," (2) there exist common questions of law and fact; (3) lead plaintiff's claims or defenses are "typical" of the class; and (4) "representative parties will fairly and adequately protect the interests of the class." Fed. R. Civ. P. 23(a). In this case, Lead Plaintiff must also demonstrate "that the questions of law or fact common to class members predominate over any questions affecting only individual members and that a class action is superior to other available methods for fairly and efficiently adjudicating the controversy." Fed. R. Civ. P. 23(b)(3). While class certification papers routinely dispute typicality and commonality, the sole element in dispute in Allergan was whether the representative parties would "fairly and adequately protect the interests of the class." Ultimately, the Court found that it would not, and therefore declined to certify the class.
The Second Circuit has previously stated that "class certification may be denied on adequacy grounds where the proposed class representative is 'unwilling or unable to protect the interests of the class against the possibly competing interests of the attorneys.'" In re Allergan PLC Sec. Litig., 2020 U.S. Dist. LEXIS 179371, at *16 (quoting Baffa v. Donaldson, Lufkin & Jenrette Sec. Corp., 222 F.3d 52, 61 (2d Cir. 2000)). The Allergan Court further noted: "It is this court's experience (and I have quite a bit of it) that the involvement of multiple firms tends to inflate legal fees to the detriment of the other class members." Id. at *17. Ultimately, the Court found that Lead Plaintiff's continued use of two law firms, which were "fully involved in every aspect of this case" and had entered into an undisclosed 55%-45% fee arrangement, id. at *18, "renders them inadequate to serve as class counsel." Id. at *21. Notably, the Court indicated that had it known two law firms would have been needed, it would have appointed a different Lead Plaintiff in the first instance. Id. at *19.  
The Court gave Lead Plaintiff two options to remedy the deficiency: (1) "prosecute its claim individually, hiring (at its own expense) as many law firms as it likes" or (2) allow "some other putative class member [to] step up and seek to replace" the Lead Plaintiff within 30 days. Id. at *25. Moving forward, defense attorneys are likely to cite to this decision when opposing class certification in cases in which the lead plaintiff has hired multiple law firms. Such cases may be increasingly rare, however, as Allergan may also serve as a warning to institutional investors seeking the assistance of two law firms to guide their class action strategy to pare down the representation to only one firm.
Author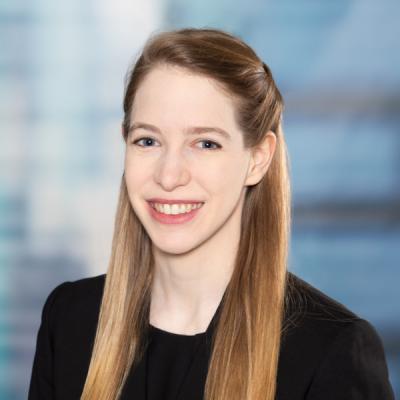 Ellen Shapiro focuses her practice on complex commercial litigation and securities litigation, including shareholder class actions and opt-outs. She represents companies in the life sciences and in other industries and also maintains an active pro bono practice.