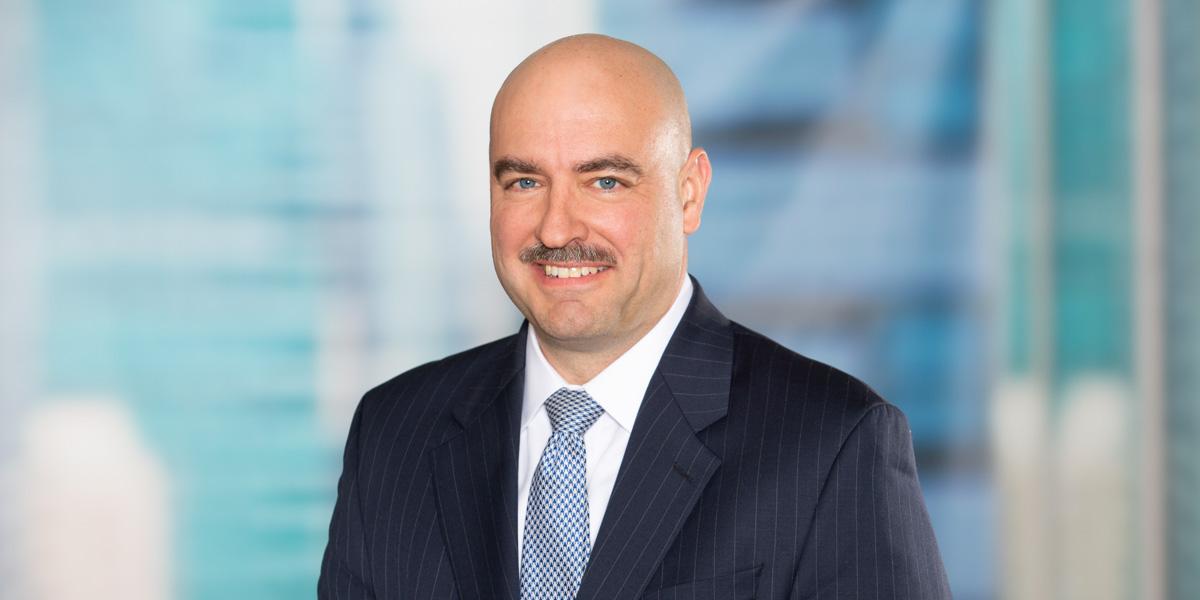 Andre has more than 20 years of experience handling complex litigation, intellectual property litigation and business disputes and in counseling clients on a wide range of corporate matters. He is experienced in financial services, banking, real estate, hotel and restaurants, pharmaceutical, surgical devices, book and music publishing, health and beauty aids, luxury goods, and perfume and fragrance industries.
Prior to joining the firm, Andre practiced in the Litigation Department at a full-service international law firm, where he focused on commercial and intellectual property litigation and gained first chair trial experience. He was also involved with contract disputes, unfair competition, consumer litigation, class action defense, insurance coverage, unfair trade practices, copyright and trademark litigation, and employment related matters in various federal and state courts and before arbitral tribunals. Andre also served as a member of that firm's Pro Bono Committee and head of the New York Office Pro Bono Committee. Earlier, he worked as a litigation associate at a number of prominent law firms in the New York area.
After receiving his JD from Columbia University, Andre served as a law clerk to the Honorable James L. Latchum, US District Court for the District of Delaware and to the Honorable Robert E. Cowen, United States Court of Appeals for the Third Circuit. During law school, Andre was a judicial intern to the Honorable George C. Pratt, United States Court of Appeals for the Second Circuit and the Honorable Arthur D. Spatt, US District Court, EDNY.
Experience
Successfully arbitrated a complex partnership dispute involving claims of breach of fiduciary duties in connection with the management of 3 mixed-use buildings in midtown Manhattan. Secured a $31 million award on behalf of the client, which directed that the partnership be dissolved and that there be an open market sale of the three properties.
Represented limited partners in connection with hotly-contest state court litigation involving claims for breach of fiduciary duty and mismanagement of 4 mixed-use buildings in NYC worth over $200 million.
Acted as court-appointed counsel to a Receiver of two midtown Manhattan hotels (and their associated restaurants) worth over $300 million after the prior owner challenged the foreclosure sale to a private equity fund.
Represented NK Retail Holdings, the operator of a retail novelty store chain and Halloween "pop-up" stores in suing two former employees and a competing retailer who hired away the ex-employees. In connection with an application for a temporary restraining order, the judge ordered that the defendants' laptops be seized. Shortly after, the case settled on favorable terms.
Implemented a litigation strategy for an industry leading hair-care wholesaler that led to winning or settling all major existing litigations, thereby eliminating nearly all impediments to marketing.
Represented Perfumania, Inc. in a nationwide class action pertaining to alleged violations of the TCPA, with the plaintiffs seeking between $10 million and $20 million of damages. The case presented novel issues of liability under the TCPA, as well as standing to pursue class under the Supreme Court decision in Spokeo and its progeny. We mounted a spirited defense and obtained a settlement at a very small fraction of the claimed damages.
Served as co-lead counsel on behalf of a Korean pharmaceutical company and its U.S. subsidiary in a case involving fraud, negligent misrepresentation, breach of contract, and consumer fraud claims.
Defeated price gouging case brought by the NY AG's Office against national distributor and its CEO. AG claimed our clients had charged excessive prices for cleaning products during the COVID-19 pandemic. After an expedited proceeding and a summary hearing, our clients were fully vindicated and the case dismissed, in the only successful defense under this statute's over 40-year history.
Read less
News & Press
This American Lawyer column noting moves among the AmLaw200 notes the arrivals of Bill Kezer, San Francisco-based Member, and Andre Cizmarik, Special Counsel in the New York office.
Read less
Involvement
Member, International Association of Defense Counsel (2016-present)
Volunteer/guest speaker, Year Up, urban youth education and intern program (2015 – present)
Guest speaker, The Madison Square Garden Company (2015 – 2016)
Special Assistant District Attorney, Nassau County District's Attorney's Office (2002 – 2015)
Member, Criminal Justice Operations Committee, Association of the Bar of the City of New York (2011 – 2014)
Court Examiner for the Supreme Court, Appellate Division, First Department (2004 – 2007)
Read less