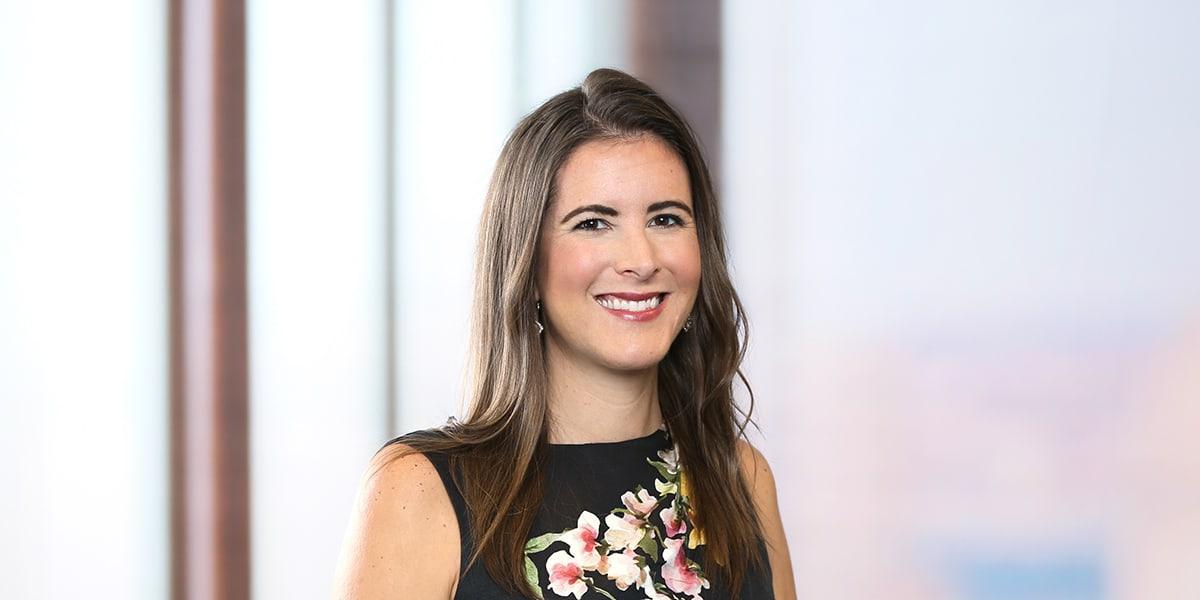 Katie is a Patent Agent with significant biochemistry research experience. Her postdoctoral and graduate work included the expression, purification, and enzymatic characterization of the Alzheimer's Disease target protein, BACE1; structure-based drug design for the identification and development of novel potent inhibitors; kinetic characterization of inhibitors using steady state kinetic assays; and extensive synchrotron experience for automated X-ray crystallographic data collection.
Earlier in her career, Katie was a production scientist in the immunodiagnostics division of an international biomedical testing company, and worked at a large food company as a research scientist.
Education
Purdue University (PhD, Biochemistry)
College of St. Benedict (BA, Biochemistry)
Involvement
Volunteer with Tenacity, Dever-McCormack Public Middle School, Dorchester, Massachusetts (2014)
Biosymposium organizer, Purdue University (May 2013)
Science fair judge, West Lafayette Middle School, West Lafayette, Indiana (2011 – 2013)
Volunteer and mentor, Big Brothers Big Sisters of America (2006 – 2010)
Volunteer emergency medical technician (2003 – 2006)
Languages
- Russian
- Spanish
- Ukrainian
Viewpoints
May 23, 2018
|

Blog

|

By Katharine Beattie, Jennifer Budoff
In a landmark opinion on an important issue to employers, the Supreme Court held yesterday that employers can enforce class action waivers in arbitration agreements – leaving employers nationwide asking "what does this decision mean for us?"  This post aims to answer that question.