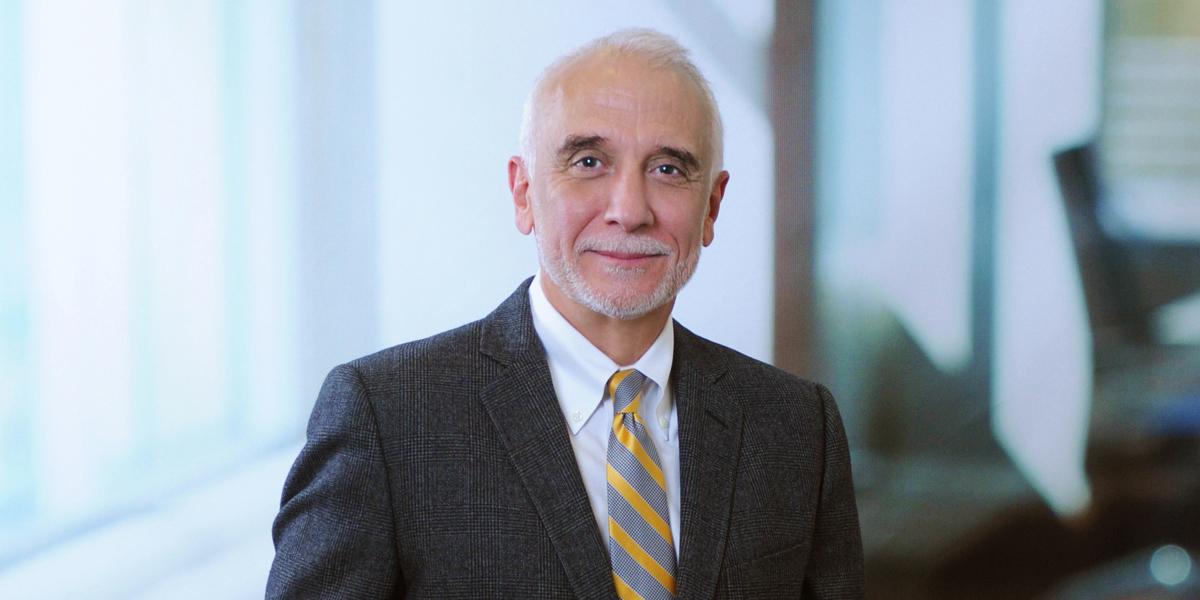 Ralph is a nationally renowned trial attorney whose specialty includes mass torts and all forms of complex litigation, including product liability, commercial disputes, and class actions. Ralph often assumes lead roles in high-stakes cases, federal multidistrict litigations, and bellwether product liability cases. He draws on more than three decades of experience to regularly represent life sciences, pharmaceutical, medical device, and manufacturing companies in federal and state courts around the country.
Ralph has an unparalleled track record of success in high-profile cases involving product liability, mass torts, class actions, and other complex litigation matters. He also has considerable experience handling commercial matters.
Ralph has defended prominent pharmaceutical and medical device companies and other top-tier enterprises in bet-the-company litigation, often managing their national dockets and serving them as lead trial counsel and as national or regional coordinating counsel. His experience includes multiple lead roles in federal multidistrict litigations and statewide coordinated proceedings. Ralph has tried dozens of cases to verdict throughout the California courts and in many other jurisdictions. He has had direct and considerable litigation experience in most states.
He has considerable experience in most areas of tort law and has successfully tried cases on behalf of many leading life sciences, biotech, and medical device companies. He has also serviced clients in general commercial matters, contractual disputes, intellectual property litigation, and business transactions as well as in litigation prevention, mitigation, and risk assessments.
Ralph's success has resulted in multiple honors, including recognition as "one of the most respected product liability defenders around" in Lawdragon 500 Leading Lawyers in America. Many of the appellate efforts that he has directed have led to landmark opinions, such as Brown v. Superior Court (1988), Murphy v. E. R. Squibb (1985), Deitchman v. Lilly (1989), Enright v. Eli Lilly(1991), Hall v. Baxter (1996) and Rodriguez v. Stryker (2012).
He is a sought-after speaker and presenter and has lectured nationally on trial techniques, discovery strategies, protective orders, and other cutting-edge issues in pharmaceutical and medical device law.
Education
University of California - Davis (JD)
University of Southern California (BS, magna cum laude)
Experience
A Mintz trial team delivered an unanimous defense verdict for a Fortune 200 product manufacturer against claims that an allegedly defective machine caused catastrophic injuries to the plaintiff.
Representing the US subsidiary of an international pharmaceutical company in multiple product liability lawsuits pending in Southern California.
Defended a construction company on multiple personal injury, toxic exposure and property damage claims from a train derailment and chemical spill near San Bernardino, CA, resulting in various deaths and injuries. During the clean-up, a gasoline pipeline was breached resulting in additional deaths, injuries and property damage. Our client was one of the entities involved in the clean-up activities and was named as a defendant in multiple actions and cross actions. Our aggressive discovery determined that entities other than our client were responsible for the pipeline breach and on that basis; dismissals of all actions were procured.
Defended multiple individual and class actions arising from Southern California petroleum pipeline rupture resulting in multiple claims for personal injury and for property damage claimed by residents of affected areas. Significant disputes arose between the various co-defendants with resulting cross-claims and actions for equitable indemnity. After extensive negotiations and settlement discussions, our client was dismissed from all actions without payment.
Defending a supplier of sophisticated ventilation and air handling systems in a fatality case at a major Los Angeles Hospital. Multiple claims by the decedent heirs and several cross-complaints for equitable indemnity and apportionment of fault have been asserted in connection with the death of a hospital employee killed while servicing the relevant equipment.
Prosecuted claims on behalf of a shoes manufacturer for trademark infringement, unfair business practices and misuse of client's images against a national sportswear company. The matter was resolved by favorable settlement after extensive discovery and after the parties submitted competing motions for summary judgment.
Defended an action alleging client's unfair trade practices arising out of an accounts receivable financing/purchase transactions between purchaser and seller of accounts receivable. The case was tried to judgment in CA state court and was favorably settled during the appellate process.
Prosecuted a claim by our client, automobile dealer, against a major automobile manufacturer for breach of contract, breach of fiduciary duties and implied covenant of good faith, unfair business practices, fraud, anti-trust violations, and conspiracy. Obtained a substantial settlement for our client after a favorable ruling on a petition for preliminary injunction and shortly before commencement of trial.
Defended a top tier pharmaceutical manufacturer sued by the inventors of a new medical diagnostic device in connection with claim arising from a joint distribution/marketing agreement. The matter was arbitrated and settled by payment by our client for substantially less than offered prior to the arbitration after the close of evidence and submission of final briefs.
Defended a real estate partnership dispute involving claims of breaches of fiduciary duties and misappropriation of partnership opportunities, equitable indemnity and apportionment of fault. The matter was successfully tried to verdict in Orange County Superior Court, CA.
Served as co-national counsel to a large pharmaceutical company for litigation involving vaccines and claims relating to thimerosal, and its possible association to the development of autism in children.
Served as national coordinating and trial counsel for large pharmaceutical company for litigation involving use of synthetic hormones and claims it acted as a trans-placental carcinogen and teratogen and was associated with the development of gynecologic cancers and birth defects in claimants exposed in utero. Tried multiple cases to verdict in CT, PA, CA and other jurisdictions.
Represented several manufacturers and sellers of silicone implant devices as national coordinating counsel and trial attorney. Also directed the training of experienced lawyers to try these challenging cases and was a major contributor to the overall strategy and direction of the trials. Successfully reversed the initial trend of verdicts favoring claimants [claiming autoimmune disease and other injuries from the silicone], and obtained defense verdicts for multiple clients in various jurisdictions across the US. The litigation of nearly 40,000 claimants was resolved via national settlement saving clients from long- lasting financial burden. Also personally tried cases to verdict in CO, NM and CA.
Serving as national coordinating counsel, lead trial counsel and chief strategist for prominent orthopedic surgeon/researcher in mass product liability litigation for allegations relating solely to his participation in the design process, involving a large multi-disciplinary design team.
Serving as national coordinating and lead trial counsel for a manufacturer of implantable orthopedic devices used in total hip arthroplasty alleged to cause various injuries in users stemming from metal debris and ions released in vivo.
Served for over a decade as national products liability counsel for Fortune 100 Pharmaceutical Company defending and/or supervising its products liability litigation and providing general advice regarding risk management, recalls litigation prevention and regulatory issues.
Served as local counsel for major pharmaceutical company for cases involving triazolam, alprazolam and other benzodiazepines alleged to cause addiction, significant withdrawal symptoms, suicide ideations and other side effects and injuries. As lead trial counsel obtained a defense verdict in the first CA alprazolam case to be tried.
Served as litigation counsel for multiple top tier pharmaceutical companies which claimants alleged that various products they manufactured and distributed were teratogens [caused birth defects] or carcinogens. Developed sufficient working knowledge of anatomy, teratology, oncology, genetics, epidemiology, biostatistics, toxicology, biomaterials and various other disciplines necessary to defend the claims.
Served for more than two decades as national products liability and lead trial counsel for national medical device manufacturer with responsibility for handling, supervising, managing and/or directing the defense of their significant products liability matters and providing general advice regarding risk management, CAPA, recalls, pre-litigation strategy, litigation prevention and regulatory issues relating to their various divisions and product lines. Also supervised local counsel throughout the country and participated in trials in multiple venues.
Served as Lead California Counsel and on National Trial Team for large pharmaceutical client in massive products liability litigation involving company's voluntary withdrawal of blockbuster nonsteroidal anti-inflammatory drug alleged to have caused heart attack, strokes and other injuries in thousands of users from the market. Participated in several bellwether trials that went to verdict in NJ and CA.
Provided pre-marketing advice and counsel to world-leading medical device company regarding new technology for cardiac implants. Conducted extensive risk assessment for products contemplated for launch and provided recommendations for changes to product literature, launch materials, training of product representatives aimed at reducing products liability risk and exposure.
Recognition & Awards
Included on the Southern California Super Lawyers: Class Action/Mass Tort list (2004 – 2005, 2014 – 2021)
Benchmark Litigation: Top 20 California Trial Lawyers (2021)
Benchmark Litigation: Top 100 Trial Lawyers (2018, 2020-2021)
Benchmark Litigation: Litigation Star (2018, 2020-2021)
LMG Life Sciences: Life Science Star (2019)
Who's Who Legal: Product Liability Defence (2019-2020)
Los Angeles Business Journal: Top Litigators & Trial Lawyers in Los Angeles (2019)
Los Angeles Business Journal: Most Influential Minority Attorneys/Top Minority Attorneys in Los Angeles (2018-2020)
Los Angeles Business Journal: Leaders in Law - Firm Attorney Nominees (2018-2020)
Los Angeles Business Journal: Leaders of Influence - Litigators and Trial Lawyers (2020)  
LMG Life Sciences: Product Liability Star (2016)  
LMG Life Sciences: Life Science Star (2012)  
Lawdragon 500 Leading Lawyers in America (2015 – 2017)  
International Who's Who of Product Liability and Business Lawyers  
Daily Journal: Top 100 California Lawyers (2006 – 2007)  
Best Lawyers in America: Product Liability Litigation (2007 – 2021)
Involvement
Member, American Bar Association
Member, Southern California Defense Counsel