White Collar Defense & Government Investigations
Represented full-service, acute-care public hospital in government investigation related to unlawful claims for reimbursement of healthcare services in violation of the federal False Claims Act.
Represented a senior, long time investment bank executive who was at the center of the bank's conduct during the subprime crisis. We led the executive's interactions with Congress, the SEC, the DOJ, the FCIC, and in private lawsuits - all of which received widespread media coverage.
Represented a high-level executive at a major New York hedge fund that was under investigation for the way it handled investments in small public companies that arose through reverse mergers.
Represented Ruth Madoff in a variety of regulatory and investigative forums and lawsuits relating to Bernard Madoff's Ponzi scheme.
Represented a significant New York City medical practice in a False Claims Act criminal and civil investigation.
Representing a former high level official of a major bank under investigation for trading in its Russian branch.
Representing the lead defendant in a major securities manipulation scheme indicted in the Eastern District of New York.
Representing a senior executive of a publicly-traded global gaming (including sports betting) enterprise in connection with multi-country securities inquiries and class actions alleging stock manipulation.
Secured a jury acquittal for the former CEO of a publicly-traded corporation charged with criminal tax evasion arising from an options backdating investigation.
Employed civil RICO statute in the United States to leverage a settlement regarding alleged industrial plant payments in Ukraine.
Conducted multiple FCPA investigations regarding allegations of cash for contracts payments in Eastern Europe and Russia for a major networking hardware manufacturer.
Represented an individual in an alleged sports gambling operation in a case where the government accused the group of running an illegal bookmaking operation, money laundering, and other activities.
Represented a Fortune 50 company under investigation by the federal government and 24 state attorneys general for alleged violations of the False Claims Act regarding drug pricing matters. Despite two years of grand jury proceedings, we persuaded the government agencies not to pursue any criminal charges and subsequently negotiated a favorable civil settlement.
Represented the secretary treasurer of a union charged in federal district court with falsifying documents to assist the president of the union with a vote on union dues. The case, one of the first to be tried under the Sarbanes-Oxley obstruction statute was tried in United States District Court for the District of Massachusetts, and our client was acquitted.
Representing the lead defendant in a major health care fraud indictment in the Eastern District of New York.
Won dismissal of an action against a significant New York bank involving hundreds of millions of dollars of claims under the Anti-Terrorism Act and the Alien Tort Claims Act.
Represented and defended a bank in connection with allegations of corrupt payments to foreign officials in China and the Philippines associated with bank enterprises in both jurisdictions. Successfully resolved all FCPA issues.
Represented the head of a construction company pertaining to his sentencing for failure to abide by disadvantaged business enterprise requirements. Despite sentencing guidelines that called for almost three years in jail, we successfully prevented a jail sentence and obtained probation for our client.
Represented the CEO of a Fortune 50 company in a federal political corruption investigation. While other officers of the company were indicted (and subsequently acquitted), no charges were ever brought against our client.
Spearheaded anti-corruption due diligence for US asset managers, overseeing privileged work by outside forensic/investigative services providers, in multiple significant potential investments by current and former senior foreign political figures and/or their relatives.
Represented a large national construction and design company in connection with inquiries by the New York County District Attorney's Office and the Port Authority of New York.
Retained to represent one of the nation's largest health care providers that had received a criminal target letter from the US Attorney's Office and persuaded the government to drop the case entirely against the client.
Represented the owners of a New England energy facility in connection with an industrial accident and subsequent Chemical Safety Board investigation as well as an OSHA investigation, congressional hearings, and insurance, lender, and investor fallout.
Conducted an internal investigation into alleged FCPA violative payments made in Cuba by US-related investors in Cuban/American import businesses.
Provided FCPA advice and defense representation regarding environmental waste disposal payments in China for a clean tech company.
Obtained a favorable jury verdict in a California federal action involving fraud, Racketeer Influenced and Corrupt Organizations (RICO), and False Claims Act claims in a government-funded transportation construction project.
Advised membership on multiple issues regarding extra territorial application of US law to Chinese companies conducting business in the United States in which membership companies have potentially problematic and corrupt relationships worldwide.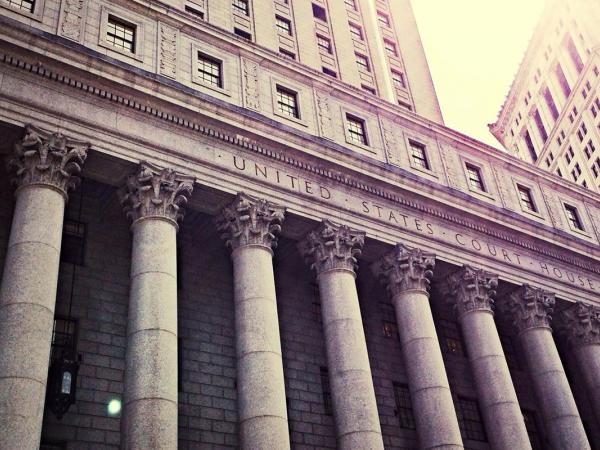 Case Study
Mintz represented fantasy sports figures in the DraftKings / FanDuel federal and multistate regulatory controversy concerning the legality of fantasy sports and alleged misuse of insider information and unfair or deceptive practices. No charges were brought against the Mintz clients.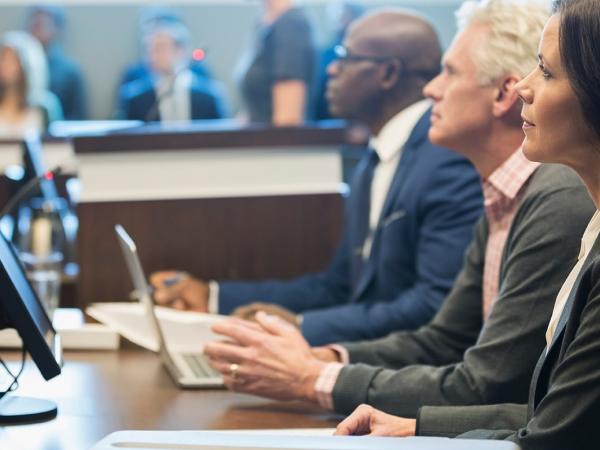 Case Study
Mintz represented a professional services provider who was charged with wire fraud and money laundering. At the close of the government's evidence and after Mintz cross-examined the government's witnesses, the judge dismissed the case without sending it to the jury.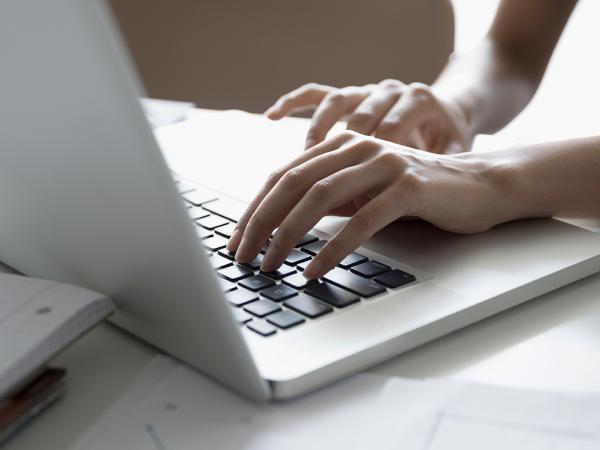 Case Study
Mintz helped a publicly traded company that does substantial business with the federal government respond to a grand jury subpoena and civil investigative demand following a whistleblower's allegations of fraud. The government ultimately declined to bring criminal charges or a civil suit.