A Scandalous Mark to Some, Free Speech to Others: Federal Circuit to Decide Whether Controversial Limit on Trademark Registrations Violates First Amendment
The Federal Circuit has decided to revisit the constitutionality of Section 2(a) of the Lanham Act in the case of In re Shiao Tam, 2015 U.S. App. LEXIS 6840 (Fed. Cir. Apr. 27, 2015). Section 2(a) of the Lanham act allows the USPTO to reject the registration of a trademark that is immoral, scandalous, or disparaging. 15 U.S.C. § 1052(a). Just a week earlier, the Federal Circuit affirmed the PTO's rejection of Mr. Tam's application to register the mark "THE SLANTS," the name of Mr. Tam's Asian-American dance rock band that is known for its intentional use of Asian stereotypes in its lyrics and imagery in order to "weigh in on cultural and political discussions about race and society."  In re Tam, 2015 U.S. App. LEXIS 6430, *2, *19 (Fed. Cir. Apr. 20, 2015). Mr. Tam argued that this rejection was a violation of his First Amendment right to freedom of speech.
In rejecting Mr. Tam's arguments that Section 2(a) is unconstitutional under the First Amendment, Judge Moore explained that this argument is "foreclosed by our precedent" in In re McGinley, 660 F.2d 481 (C.C.P.A. 1981).  In re McGinley dismissed a First Amendment challenge to Section 2(a) and held that "the PTO's refusal to register appellant's mark does not affect his right to use it" and "that no conduct is proscribed, and no tangible form of expression is suppressed" when an applicant's trademark registration is rejected under Section 2(a).  In re McGinley further held that the Section 2(a) standard, "scandalous," is not too vague as to bar the PTO and the courts to apply the law fairly.
Despite affirming the rejection of Mr. Tam's registration, Judge Moore went on to write a lengthy "additional views" section that outlines in great detail why "it is time for this Court to revisit McGinley's holding on the constitutionality of § 2(a) of the Lanham Act," and notes from the outset that the McGinley's holding was "without citation to any legal authority." Tam, 2015 U.S. App. LEXIS 6430, at *14. Judge Moore reasons that because the PTO is now entirely funded from application fees, and no longer funded by taxpayers as it was when McGinley was decided, the newer constitutional jurisprudence of the "unconstitutional conditions" doctrine may apply. Judge Moore goes on to argue that trademarks are protected commercial speech, and that a rejection is an abridgement of that speech due to the highly beneficial rights a Lanham Act registration confers on a trademark owner. Ultimately, Judge Moore concludes that Section 2(a) cannot pass constitutional scrutiny unless the Court is presented with a "substantial government interest that would justify the PTO's refusal to register disparaging marks," which has yet to occur. Id. at *37-38, 45 (citing Cent. Hudson Gas & Elec. Corp. v. Pub. Serv. Comm'n, 447 U.S. 557, 566 (1980)).
Following Judge Moore's thorough argument that a Section 2(a) rejection is an unconstitutional restriction of commercial speech, it will be interesting to see how the Court will decide this question during its en banc consideration. The parties have 45 days to file briefs on the constitutional issues, with a decision to follow.
The outcome of the Federal Circuit's en banc consideration will be influential. For example, the Washington Redskins NFL football team has been involved in a well-publicized battle surrounding its controversial name in both the courts of law and of public opinion. In the former, the Federal District Court in Virginia is considering an appeal from the Washington Redskins organization challenging the PTO's cancellation of the "REDSKINS" trademark registration under Section 2(a) for being disparaging to Native Americans. If the Federal Circuit finds that Section 2(a) is unconstitutional, then, in a somewhat ironic twist, Mr. Tam may end up enjoying the same trademark rights and protections as the Washington Redskins.
Author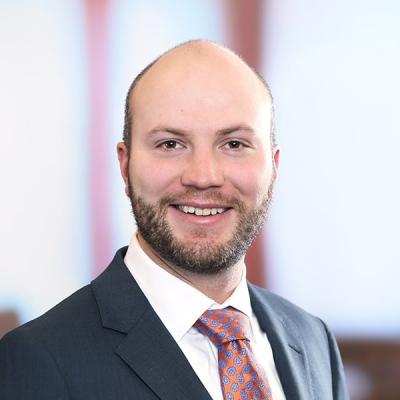 Serge Subach is an Associate who practices intellectual property at Mintz. Serge's practice focuses on patent litigation, and his experience spans broad technical fields including software, consumer electronics, and medical devices.