Delaware District Court Finds No Work-Product or Common Legal Interest Protection for Certain Pre-Suit and Pre-Agreement Documents and Communications Between Patent Owner and Litigation Financing Company
Recently, the District of Delaware held that a there was no work-product protection, and no common legal interest protection covering communications and documents shared between a patent owner and a third-party litigation financier, where the exchange occurred prior to any written agreement signed between the two parties and prior to the filing of any litigation.  Acceleration Bay LLC v. Activision Blizzard, Inc. et al., Case No. 1:16-cv-00453, Dkt. No. 461, Memorandum Order (D. Del. Feb. 9, 2018) (opinion by Judge Richard G. Andrew) (adopting Special Master Allen M. Terrell, Jr.'s Order No. 13, Dkt. No. 361 (Nov. 22, 2017)). 
In Acceleration Bay, the Plaintiff shared documents with litigation financier Hamilton Capital (and Hamilton Capital's counsel, Reed Smith) "during their [pre-suit] negotiation of a litigation financing agreement in 2014 and 2015."  Dkt. No. 361 at 4.  The Plaintiff "had exchanged at least 8 emails and 2 dozen documents relating to the asserted patents with Hamilton Capital through its counsel before Hamilton Capital agreed to finance Acceleration Bay in February 2015."  Id. (emphasis added).  The Plaintiff argued that, while there was no written agreement at the time of the sharing of the documents between the two law firms, "there was an understanding of confidentiality between the two law firms as to the documents provided in Hamilton Capital's due diligence."  Id. at 7 (emphasis added). 
District Court Judge Andrews found that (1) the documents were not protected by the work-product privilege, and (2) the Plaintiff and Hamilton Capital did not share any common legal interest at the time the documents were shared due to the lack of any written agreement between them, and thus ordered the Plaintiff to produce the documents and emails that it shared with Hamilton Capital.  Id., Dkt. No. 461. 
As to work-product privilege, the Court stated that the test is whether "'in light of the nature of the document and the factual situation of the case, the document can fairly be said to have been prepared or obtained because of the prospect of litigation'" and there will be work-product protections "if the court finds that the 'primary' purpose behind its creation was to aid in possible future litigation."  Id. at 3 (quoting United States v. Rockwell Int'l, 897 F.2d 1255, 1265-66 (3d Cir. 1990)).  
Here, the Court found that even though the documents and communications related to the asserted patents, they were "prepared with a 'primary' purpose of obtaining a loan, as opposed to aiding in possible future litigation."  Id. (emphasis added).  The Court reasoned that the communications were exchanged with Hamilton Capital before it agreed to fund the Plaintiff's litigation and before the Plaintiff had filed any litigation.  Id.  In addition, the Court noted that the Plaintiff "characterized the communications as being created 'for the purpose of obtaining funding to assert [the] patents.'"  Id. (quoting the Plaintiff's objections to Special Master's Order).  And because the "primary" purpose was to obtain a loan, the Court found that for "that reason alone, the communications are not work product."  Id.  This conclusion is notable because other courts have come to the opposite conclusion in other circumstances, and have not required an agreement to fund a litigation prior to applying work-product protection.  See, e.g., Carlyle Inv. Mgmt. L.L.C. v. Moonmouth Co. S.A., Case No. 7841-VCP, 2015 Del. Ch. LEXIS 42 at *28 (Ch. Feb. 24, 2015) (applying work-product protection to documents that were shared between a third-party funder and a party's counsel and that preceded the execution of the funding agreement where the documents "were 'prepared in anticipation of litigation…by or for another party'" and "more likely than not include discussions of the merits of the…Litigation and potential strategies" (quoting Del. Ch. Ct. R. 26)).
As to common legal interest, the Court held that, even accepting the Plaintiff's representation that there was a confidential relationship between the Plaintiff and Hamilton Capital, there was no "written agreement" between them in order for the two parties to have a common legal interest in anything provided by the Plaintiff to Hamilton Capital before any funding agreement was reached between the two parties.  Id. at 5.  As a result, the Court held, the Plaintiff failed to meet its burden of establishing a common legal interest.  It is important to note that other courts have stated that while the parties must intend and agree to undertake a joint defense effort for the common interest privilege to apply, a "written agreement regarding the [common interest] privilege is not required[.]"  Kittitas Cty. v. Allphin, 381 P.3d 1202, 1209 (Wash. Ct. App. 2016).  Judge Andrews also distinguished the unpublished Court of Chancery opinion in Carlyle, 2015 Del. Ch. LEXIS 42 at *28, for the proposition that there is a community of legal interest between a patent owner and its litigation funder, stating that "Carlyle is about work-product privilege, not common interest attorney-client privilege." Id.
Acceleration Bay adds to the growing understanding among practitioners as to how courts are applying the work-product doctrine (and if such doctrine applies, the common legal interest doctrine) to the context of pre-suit materials and communications provided by patent owners to litigation financiers.  According to Judge Andrews's decision, pre-suit communication and documents shared with litigation financiers could be subject to discovery before the litigation financier agrees to fund a lawsuit, particularly where there is no written agreement between the patent owner and the litigation financier.  
Acceleration Bay underscores the importance of having a written common-interest agreement in place between a patent owner and a litigation financier prior to any privileged documents or communications shared if the parties hope to minimize the risk that those already-privileged documents will lose their privileged protections.  "When parties enter into a common-interest agreement [i.e., prohibiting 'either party from using information obtained under the agreement in a manner that would waive a privilege or immunity'], any privileged communications remain privileged unless all parties agree to waive that privilege."  In re Smirman, 267 F.R.D. 221, 223 (E.D. Mich. 2010) (citing United States v. BDO Seidman, LLP, 492 F.3d 806, 817 (7th Cir. 2007)).  Importantly, parties also should remember that in order for the common legal interest to apply to documents or communications, they must be privileged in the first place: "The doctrine does not confer an additional layer of privilege; rather, it protects the transmission [between parties having a common interest] of otherwise privileged material."  Id. (citing Static Control Components, Inc. v. Lexmark Int'l, Inc., 250 F.R.D. 575, 579 (D. Colo. 2007)).
In drafting written common legal interest agreements, parties may also want to consider a choice of law provision for a jurisdiction that is more likely to find a common legal interest between parties involved in a commercial transaction.  For example, Delaware's common interest doctrine may be narrower than that of Massachusetts or California, but broader than that of New York.  See, e.g., Hanover Ins. Co. v. Rapo & Jepsen Ins. Servs., 449 Mass. 609, 617 (Mass. 2007) ("Confidentiality of consultations between parties to business transactions with their respective attorneys is no less essential or less common than in the litigation context."); OXY Res. Cal. LLC v. Superior Court, 115 Cal. App. 4th 874, 898 (Cal. Ct. App. 2004) ("The need to exchange privileged information may arise in the negotiation of a commercial transaction."); cf. Harpel v. Nicholson, 2013 U.S. Dist. LEXIS 141684 at *6-8 (D. Mass. Oct. 1, 2013) (finding the common interest doctrine did not apply where a party's "involvement in the matter was not in furtherance or protection of its own legal interests but rather to assist … in hopes of profiting from [another's] potential recovery," because it "was, in essence, a commercial arrangement"); and Hyatt v. State of Cal. Franchise Tax Bd., 105 A.D.3d 186, 205, 206 (Sup. Ct., App. Div. 2d Dep't 2013) (noting that to invoke the common interest doctrine, (i) the issue must relate directly to pending or anticipated litigation, (ii) the communication must be "for the purpose of furthering a legal interest," (iii) the communication must "have been primarily or predominantly of a legal rather than a commercial nature," and (iv) the parties' interests "must be identical (or nearly identical), as opposed to merely similar").
Authors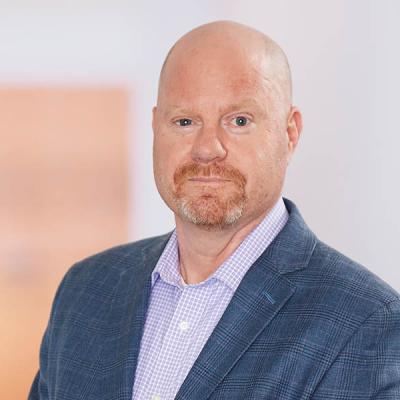 Member / Chair, Intellectual Property Division
Michael T. Renaud is an intellectual property litigator and patent strategist who helps Mintz clients protect and generate revenue from their patent holdings. Clients rely on Mike's counsel on complex and sensitive licensing agreement negotiations, acquisitions, and other technology transactions.
Andrew H. DeVoogd is a patent litigator and trial attorney whose practice encompasses a wide range of technologies. He represents major technology companies in International Trade Commission investigations, and shares his insights on Mintz's IP Viewpoints.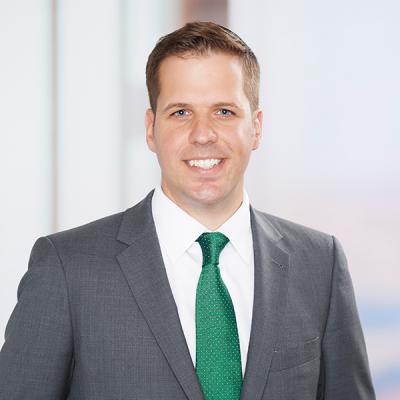 Matthew A. Karambelas practices with Mintz's Intellectual Property Litigation group, serving clients in a diverse range of subject matter and technologies in both the International Trade Commission and US District Courts. Matthew's experience is focused on patent litigation.