ALJ Pender: Apple Infringes, but No Exclusion Order for Qualcomm
On September 28, 2018, the global dispute between Apple and Qualcomm reached a possible inflection point. That day, Administrative Law Judge ("ALJ") Thomas B. Pender submitted the Final Initial Determination ("FID") in the International Trade Commission ("ITC") investigation between the parties, No. 337-TA-1065; he recommended that the Commission, on public interest grounds alone, decline to issue an exclusion order in spite of his separate findings that Qualcomm met the other statutory requirements for relief at the ITC and that Apple infringed a valid Qualcomm patent. If affirmed by the Commission, this will be only the fourth time in the multi-decade history of the ITC that it refused to issue an exclusion order due to the "public interest" factors.[1] The FID could also prove a turning point in the long-running, international saga between Apple and Qualcomm: even as ALJ Pender recommended against Qualcomm's requested relief, he found in favor of Qualcomm on the issues common to the other proceedings between the parties — infringement and validity.
In the 1065 Investigation, Qualcomm sought a limited exclusion order ("LEO") to exclude from importation Apple products that contain baseband processors from suppliers other than Qualcomm. Apple's only other supplier being Intel, Apple criticized Qualcomm's requested relief as anticompetitive — an attempt by Qualcomm to force Apple to use Qualcomm baseband processors. Apple's position, in some respects, touched on issues raised in the lawsuit the Federal Trade Commission brought against Qualcomm in 2017, which alleged that Qualcomm's attempts to eliminate Intel from the chip market violated antitrust law. See FTC v. Qualcomm Inc., No. 5:17-cv-220, ¶ 140 (N.D. Cal. Jan. 17, 2017). (That case is scheduled for trial in January 2019.) During the hearing in the 1065 Investigation, Apple argued that Qualcomm's requested remedy was "unique and unprecedented" in that its aim was to exclude products on the basis of their component supplier and not necessarily on the basis of infringement of a valid patent. In the Matter of Certain Mobile Electronic Devices and Radio Frequency and Process Components Thereof, 337-TA-1065, Prehearing Transcript at p. 80, Doc. ID. 648024. Apple further argued that "Qualcomm is now trying to use the ITC tactically to take us out of the marketplace." Id. at 81.
ALJ Pender's public notice of the FID recommends against issuing Qualcomm's requested remedy against Apple because "the statutory public interest factors weigh against issuing a limited exclusion order as to products found to infringe the patents asserted in this investigation." In the Matter of Certain Mobile Electronic Devices and Radio Frequency and Process Components Thereof, 337-TA-1036 Notice of Final Initial Determination, at 3 (Sept. 28, 2018). Apple only alleged that Qualcomm's requested relief would run contrary to a single public interest factor: the impact upon competitive conditions in the U.S. See Apple Amended Response to the Complaint, p. 30–33 ("There is a strong public interest to refuse the requested exclusion here. Were the Commission to issue the requested exclusion order, competition and consumers in the United States would suffer substantial, acute, and enduring harm. Indeed, as the FTC alleges, "[i]f Qualcomm's remaining competitors were to exit the business as a result of Qualcomm's anticompetitive conduct, this would have a significant adverse impact on competition in baseband processor markets and on innovation."). It is noteworthy that ALJ Pender, at the hearing, expressly stated that antitrust issues were not properly pleaded and would not factor into the outcome of the investigation. It is equally noteworthy that ALJ Pender found that Apple infringes at least one valid Qualcomm patent.
Comments from the bench during the hearing suggested that Qualcomm should not have expected an outright victory. ALJ Pender went so far as to close the hearing by saying, "And everybody, thanks again for listening. If we're interactive with one another, maybe your clients can't be interactive with one another for whatever reasons, but you guys can be interactive with one another. And sometimes you can inform your clients that the boat is sinking, you know?" Id. at 1523. But the FID could, in fact, motivate Qualcomm's aim of a global resolution with Apple, though perhaps not for the reasons ALJ Pender may have expected. His findings on public interest are directed to statutory requirements peculiar to the ITC and will therefore have limited prescriptive value in any other proceedings between the parties. His findings on validity and infringement, on the other hand, could influence any other case between the two involving related patents, affording Qualcomm considerable leverage. If so, this FID could one day be regarded as an instance of Qualcomm losing the battle but winning the war.
---
[1] There are four public interest factors: (1) the public health and welfare, (2) competitive conditions in the United States economy, (3) the production of like or directly competitive articles in the United States, and (4) United States consumers. 19 U.S.C. § 1337(d)(1).
Authors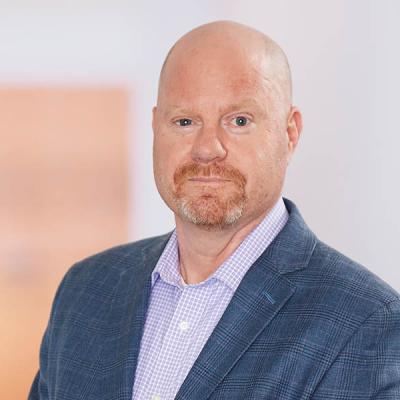 Member / Chair, Intellectual Property Division
Michael T. Renaud is an intellectual property litigator and patent strategist who helps Mintz clients protect and generate revenue from their patent holdings. Clients rely on Mike's counsel on complex and sensitive licensing agreement negotiations, acquisitions, and other technology transactions.
James Wodarski is a Mintz trial attorney who concentrates his practice on intellectual property litigation. Jim represents clients in federal district and appellate courts. He handles disputes involving smartphones, core processor circuits, digital imaging software, and other technologies. Robert Moore
Marguerite McConihe is a litigator and intellectual property transactional attorney at Mintz. She counsels clients on maximizing the value of their IP and technology assets, including trade secrets, patents, copyrights, and trademarks. Marguerite's clients are in various technology fields.