OIG Publishes FAQs Addressing Application of Its Administrative Enforcement Authorities During the COVID-19 Public Health Emergency
On Friday, the Office of Inspector General for the U.S. Department of Health and Human Services (OIG) issued responses to a series of frequently asked questions (FAQs), in an effort to provide some level of regulatory flexibility for health care providers responding to COVID-19 concerns.  These FAQs relate to enforcement of the OIG's administrative enforcement authorities under the federal Anti-Kickback Statute (AKS) and Civil Monetary Penalties Law prohibiting beneficiary inducement (Beneficiary Inducement CMPL) only.
While the OIG's advisory opinion process of course remains an option for parties seeking a binding legal opinion from the OIG, the OIG encourages those with questions about how it would view an arrangement that is directly connected to the COVID-19 public health emergency and implicates the AKS and/or Beneficiary Inducement CMPL to submit questions to [email protected].
The OIG makes clear that its FAQ responses apply only to arrangements in existence solely during the time period subject to the COVID-19 Public Health Emergency Declaration (PHE Declaration).
The OIG requests than any submissions include sufficient facts to allow for an understanding of the key parties and terms of the arrangement at issue.  The OIG also notes that a variety of limitations apply to its FAQ responses, not the least of which is that the OIG's FAQ responses constitute informal feedback that do not bind or obligate HHS or any other agency.  Further, any favorable answers provided in the FAQ responses will not result in prospective immunity or protection from OIG administrative sanctions or prospective immunity or protection under federal criminal law given the limited scope of the facts (which are not certified) provided by the requesting parties.  The OIG specifically calls out that any FAQ response does not constitute, and should not be construed as, a determination that an arrangement complies with the Stark Law and/or any of its statutory or regulatory exceptions or waivers, which would include the Blanket Waivers to the Stark Law recently articulated by the Centers for Medicare & Medicaid Services in response to the COVID-19 crisis.
Below we have hit the highlights of each response, and we encourage you to visit the OIG's FAQ website for the full details. 
FAQs and OIG's Responses
Can mental health and substance use disorder providers accept donations from public entities (i.e., local, State, or Federal government entities), private charitable foundations, or health plans to fund cell phones, service or data plans, or both for patients who are financially needy or who do not own their own cell phone for the purpose of furnishing medically necessary services while in-person care is disrupted during the COVID-19 outbreak?
Acknowledging the need during the COVID-19 outbreak for health care providers to furnish services through modalities other than in-person visits, and the fact that some vulnerable patient populations may not own or have access to needed technology or data to facilitate these services, the OIG determined that the provision of a cell phone, service or data plan, or both (Telecommunications Technologies) by a mental health or substance disorder provider to a patient likely presents a sufficiently low risk of fraud and abuse so long as certain safeguards apply.  Among other things, the provider cannot market the availability of the Telecommunications Technologies or make the offer to new patients. 
Observations:
The OIG sidestepped the question actually posed by refusing to comment on the fraud and abuse risks that might arise with respect to any financial relationships between the donors and providers.  Instead, the OIG addressed the issue of whether providers could provide Telecommunications Technologies to needy patients.
While the OIG is willing to be somewhat flexible, it was not willing to go so far as to allow providers to use the Telecommunications Technologies as marketing tools.
The OIG acknowledged that the parties might be able to structure this arrangement to meet the Promotes Access to Care exception to the Beneficiary Inducement CMPL (we previously blogged on this exception and a related OIG advisory opinion), but that no parallel AKS exception or safe harbor exists.
Can an oncology group practice provide free in-kind local transportation to and from an established patient's home to an alternate practice location to receive medically necessary oncology care during the time period subject tot he COVID-19 Public Health Emergency Declaration? 
The OIG concluded that, under the unique circumstances of the COVID-19 outbreak, an oncology practice could provide modest in-kind transportation assistance that does not otherwise meet the conditions of the existing AKS safe harbor for local transportation to established patients.
In its response, the OIG laid out three requirements that would ensure that such transportation assistance is sufficiently low risk, including that the assistance is provided by an "eligible entity" to an "established patient" as those terms are defined by the existing local transportation AKS safe harbor, 42 U.S.C. § 1001.952(bb).
Observations:
As in the FAQ above, the OIG also articulated three safeguards that the eligible entity must meet in order to ensure that the transportation assistance presents a sufficiently low risk of fraud and abuse, including prohibitions on marketing of these services and on paying drivers on a per-beneficiary basis.
Surprisingly, the OIG broadened its response beyond the original facts presented by recognizing that many physicians (beyond oncologists) prescribe extended courses of treatment to beneficiaries who use public transportation to access care and that those physicians might also wish to provide transportation assistance to their patients to mitigate the effects of office closures caused by the COVID-19 outbreak or increased risk of exposure to the virus.  The OIG specifically mentioned physicians providing chemotherapy, dialysis, radiation therapy, cardio/pulmonary rehabilitation treatment or behavioral health services.
Can health care providers and practitioners furnish services, not to exceed their scope of practice, for free or at a reduced rate, to assist skilled nursing facilities (SNFs) or other long-term-care providers that are facing staffing shortages due to the COVID-19 outbreak? 
While OIG emphasized that its longstanding guidance makes clear that, depending on the facts and circumstances, the provision of free goods or services to an actual or potential referral source may violate the AKS and Beneficiary Inducement CMPL, it recognized that there are scenarios where health care providers could work together to fill critical gaps caused by COVID-19 and provide necessary care to vulnerable beneficiaries receiving care in a SNF or other long-term-care facility.
For example, a hospice vendor already providing services to some SNF patients could furnish basic care needs (not to exceed the scope of applicable facility and staff licensure) for free to patients who are not hospice clients to help mitigate SNF staffing shortages, or dentists or podiatrists who otherwise are not practicing at full capacity during the public health emergency could offer their services for free or at a reduced rate to SNF patients on a temporary basis.
Observations:
Given that this scenario involves the provision of something for free to a potential referral source, it is not surprising that the limitations imposed by the OIG focused on limiting the scope, purpose, and duration of these services.
Compliance with the OIG's guidance could be difficult to execute.  The parties would need to (1) carefully document the necessity of the services and the existence of a staffing shortage directly related to COVID-19; and (2) be sure to cease providing the services as soon as the COVID-19 public health emergency has ended.
Can a hospital provide access to its existing HIPAA-compliant, web-based telehealth platform for free to independent physicians on its medical staff to furnish medically necessary telehealth services during the time period subject to the COVID-19 Public Health Emergency Declaration? 
The OIG recognized that given the unique and exigent circumstances resulting from the COVID-19 outbreak, free access to a hospital's telehealth platform by physicians on its medical staff would present a low risk of fraud and abuse under the AKS and could improve beneficiaries' access to telehealth services, provided four particular conditions are met. 
Observations:
Like the FAQ immediately above, this scenario involves the provision of something for free to a potential referral source.  Not surprisingly, the OIG's conditions for this FAQ include that platform access (1) is not conditioned on the physician's past or anticipated volume or value of referrals to, or business generated for the hospital, and (2) is provided only when necessary as a result of the COVID-19 outbreak and during the period subject to the PHE Declaration.
We encourage readers to check the OIG's FAQ website regularly, as the agency will update its FAQs as it responds to additional questions.
Authors
Samantha advises clients on regulatory and enforcement matters. She has deep experience handling violations of the federal ant-kickback statute and FCA investigations for clinical laboratories and hospitals.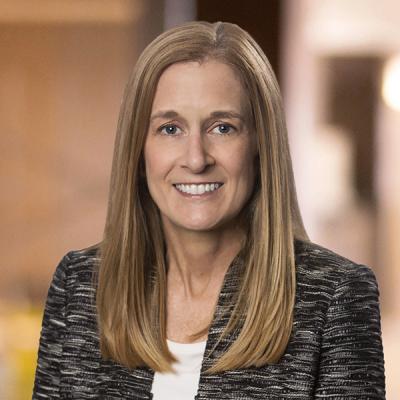 Chair, Health Law Practice & Co-Chair, Health Care Enforcement Defense Practice
Karen advises industry clients on regulatory, transactional, operational, and enforcement matters. She has deep experience handling FCA investigations and qui tam litigation for laboratories and diagnostics companies.