PBMs Continue to Draw Federal Scrutiny: PBM Transparency Act of 2022
As we noted in our last PBM Regulatory Roundup, there has been a wave of state regulation focused on PBM practices in the wake of Rutledge and Webhi. However, PBMs are also facing federal reform efforts. The Pharmacy Benefit Manager (PBM) Transparency Act of 2022 (the Act) was recently proposed in the U.S. Senate and intends to incentivize "fair and transparent" PBM practices, prohibit spread pricing and claw backs of payments to pharmacies, and empower the Federal Trade Commission (FTC) and state attorneys general in enforcement actions to stop "unfair and deceptive" PBM business practices.
At the same time, government watchdogs are also taking action: on June 7, 2022, the FTC announced that it would launch an inquiry into vertically integrated PBMs, and the Office of the Inspector General (OIG) for the Department of Health and Human Services expects to release a report in 2022 following completion of its analysis of Medicaid Managed Care Organization (MCO) PBM pricing.
The Pharmacy Benefit Manager Transparency Act of 2022
The Act was introduced by Senators Maria Cantwell Chuck Grassley on May 24, 2022, and was approved by the Commerce Committee with bipartisan support (19-9) on June 22, 2022. This summary provides a high-level overview of the Act's key measures.
Prohibition on Unfair or Deceptive Prescription Drug Pricing Practices
The Act would make it illegal for PBMs to:
Engage in "spread pricing," which is described as charging a health plan or payer a different amount for a prescription drug's ingredient cost or dispensing fee than the amount the PBM reimburses a pharmacy for the prescription drug's ingredient cost or dispensing fee where the PBM retains the amount of any such difference;
Arbitrarily, unfairly, or deceptively reduce or rescind (a.k.a. "claw back") any portion of the reimbursement payment to a pharmacist or pharmacy for a prescription drug's ingredient cost of dispensing fee; or
Arbitrarily, unfairly, or deceptively increase or lower fees and reimbursements to a pharmacy to offset reimbursement changes under any federally funded health plan.
The Act would incentivize transparency by stating that a PBM shall not be in violation of the Act if the PBM passes through 100% of price concessions to a health plan or payer and provides complete disclosure of:
The cost, price, and reimbursement of prescription drugs to each health plan, payer, and pharmacy;
All fees, markups, and discounts the PBM charges or imposes on each health plan, payer, and pharmacy; and
The aggregate remuneration PBM receives from drug manufacturers, including nay rebate, discount, administration fee, and any other payment or credit obtained or retained by PBM.
Reporting Requirements
The Act would require PBMs to annually report the following information to the FTC:
The aggregate amount of any spread pricing retained by the PBM;
The aggregate amount of any (a) generic effective rate fee charged to each pharmacy; (b) direct and indirect remuneration fee charged or other price concession to each pharmacy; and, (c) payment rescinded or otherwise clawed back from a reimbursement made to each pharmacy;
An explanation of the reason why a drug was moved or reassigned from one tier to another, including (i) whether the move or reassignment was determined or requested by a prescription drug manufacturer or other entity; and (ii) if, during the reporting year, the PBM moved or reassigned a prescription drug to a formulary tier that has a higher cost-sharing for a patient or lower reimbursement to a pharmacy; and
With respect to any PBM that owns, controls, or is affiliated with a pharmacy, a report regarding any difference in reimbursement rates or practices, direct and indirect remuneration fees or other price concessions, and claw backs between the related pharmacy and any other pharmacy.
FTC would in turn submit two reports to Congress. The first report would be an annual report focused mainly on the number and outcome of enforcement actions and on policy recommendations to strengthen future enforcement efforts. The second report would address the policies, practices, and role of PBMs with regard to formulary design and placement, most notably evaluating whether PBMs are using formulary design and placement to increase gross revenue without simultaneously increasing patient access and reducing patient cost, as well as whether PBM practices violate the Federal Trade Commission Act.
Enforcement and Penalties
The FTC has broad authority to enforce the provisions of the Act. Any person who violates the Act shall also be liable for a civil penalty up to $1,000,000. The Act also empowers state attorneys general to bring a civil action on behalf of the residents of the state if they believe the residents' interests are being threatened or adversely affected by a practice that violates the Act. The Act also includes protection for whistleblowers.
FTC Investigation
On June 7, 2022, the FTC announced an inquiry into the ways that large, vertically integrated PBMs affect drug affordability and access.  The probe will require CVS Caremark, ESI, OptumRx, Humana, Prime, and MedImpact (the six largest PBMs) to provide information and records regarding their business practices.
The FTC stated that because the largest PBMs are now vertically integrated with the largest health insurance companies and wholly owned mail order and specialty pharmacies, PBMs often have enormous influence on which drugs are prescribed to patients, which pharmacies patients can use, and how much patients ultimately pay at the pharmacy counter.
The inquiry targets several PBM practices that have recently drawn scrutiny, including:
Fees and claw backs charged to unaffiliated pharmacies;
Methods to steer patients towards pharmacy benefit manager-owned pharmacies;
Potentially unfair audits of independent pharmacies;
Complicated and opaque methods to determine pharmacy reimbursement;
The prevalence of prior authorizations and other administrative restrictions;
The use of specialty drug lists and surrounding specialty drug policies; and
The impact of rebates and fees from drug manufacturers on formulary design and the costs of prescription drugs to payers and patients.
OIG Medicaid MCO PBM Pricing Report – Expected in 2022
The OIG intends to release a report in 2022 determining whether "States provide adequate oversight of Medicaid MCOs to ensure accountability over amounts paid for prescription drug benefits to its PBMs."
It will be interesting to see how the FTC's inquiry progresses and whether it has any impact on the pending legislation, as well as the OIG's final report.  In the meantime, we will continue to monitor federal and state initiatives to regulate PBMs.
Authors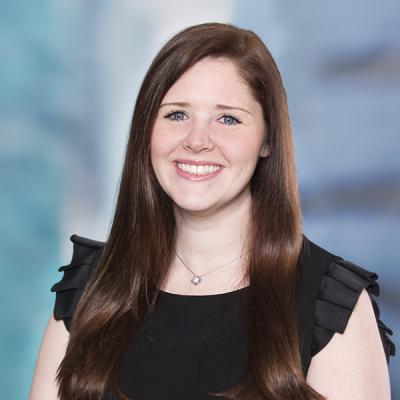 Bridgette A. Keller is a Mintz attorney who applies her experience in health system administration and ethics in health care to her health law practice. She advises health care providers, ACOs, health plans, PBMs, and laboratories on regulatory, fraud and abuse, and business planning matters.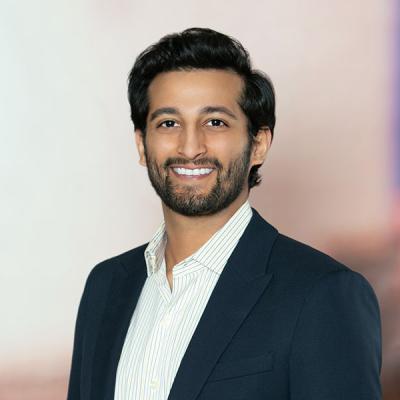 Hassan Shaikh is a Mintz attorney that focuses on advising a broad range of clients across the health care industry—including health care systems, pharmacies, and private equity firms investing in health care companies—in complex industry transactions and compliance and regulatory matters.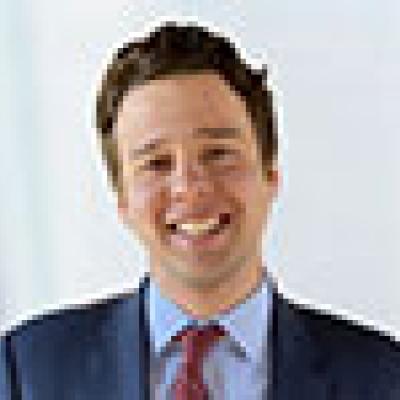 Sergey Smirnov Jewel Duberry-Douglas