New NYC Legislation Prohibits Enforcement of Personal Liability Provisions in Commercial Leases
On May 26, 2020, Mayor de Blasio signed into effect N.Y.C. Council Int. No. 1932-A (2020).  The law amends NYC administrative code by rendering unenforceable provisions in commercial leases providing for personal guaranties by individuals where the tenant's business was negatively impacted by COVID-19.  The relief is intended to protect small businesses that were subject to government-mandated closures and service limitations set forth in the Governor's Executive Orders.  The legislation covers:  (1) businesses that were required to stop serving food or beverages on-premises (restaurants and bars); (2) businesses that were required to cease operations altogether (gyms, fitness centers, movie theaters); (3) retail businesses that were required to close and/or subject to in-person restrictions; and (4) businesses that were required to close to the public (barbershops, hair salons, tattoo or piercing parlors and related personal care services).  As discussed below, the legislation will certainly be challenged by commercial landlords.
Specifically, where a natural person other than the tenant executes a guaranty in "a commercial lease or other rental agreement involving real property located within the city," the guaranty will not be enforceable against the individual for "the occurrence of a default or other event," including personal liability "for payment of rent, utility expenses or taxes," "or fees and charges relating to routine building maintenance owed by the tenant" occurring between March 7, 2020 and September 30, 2020, if:  (1) the tenant was required to cease serving patrons food or beverage due to the NYC Executive Order 202.3; (2) the tenant was a non-essential retail establishment subject to in-person limitations; or (3) the tenant was required to close to members of the public under NYS Executive Order 202.7.  N.Y.C. Council Int. No. 1932-A, § 1.  The new legislation also states that any attempt to enforce a personal guaranty provision that a landlord knows or reasonably knows is not enforceable under this new legislation constitutes commercial tenant harassment.[1]  N.Y.C. Council Int. No. 1932-A, § 2.
The purpose of the law, ostensibly, is to prevent individual small business owners from being personally liable for defaults that result from loss of revenue due to the COVID-19 pandemic.  It remains to be seen how effective the legislation will be because of its ambiguity and it is subject to challenge by landlords, many of which also are small businesses.
The new legislation blocks enforcement of only the personal guaranty "provision in a commercial lease or other rental agreement."  However, in many cases, the personal guaranty is a stand-alone, separate agreement and not a "provision" of the lease itself.  It remains to be seen if "other rental agreement" will be interpreted loosely to include such separate guaranty agreements.  The law applies only if the "default or other event causing such natural persons to become wholly or partially personally liable for such obligation occurred between March 7, 2020 and September 30, 2020, inclusive."  N.Y.C. Council Int. No. 1932-A, § 1, § 22-1005.2.  However, just because the tenant's liability accrued between March and September does not necessarily mean the obligation of the guarantor was triggered during that same time period.  The trigger for the guarantor liability will depend upon the language of the guaranty provision.  In addition, the law does not clearly limit the unenforceability of guaranty provisions to financial obligations incurred by the tenant between March and September.  This ambiguity subjects the law to a challenge by landlords.  The law is also subject to a constitutional challenge by landlords that will argue that the City legislature lacks the authority unilaterally to amend a private, existing contract.
The legislation does not prohibit landlords from terminating tenancies if the tenant is in default, or from pursuing recovery from the tenant for said default.  Governor Cuomo's eviction moratorium is in effect until June 20, 2020, as does Executive Order 202.28, which continues the moratorium on evictions and foreclosures until August 20, 2020, so long as the non-payment of rent or mortgage is by "someone that is eligible for unemployment insurance or benefits under state or federal law or otherwise facing financial hardship due to the COVID-19 pandemic."[2]
---
[1]             Also passed on May 26, 2020 was legislation making threatening a commercial tenant based on their status as a COVID-19 impacted business or person a form of harassment punishable by civil penalty of $10,000 to $50,000.  N.Y.C. Council Int. No. 1914-A, § 1.
Authors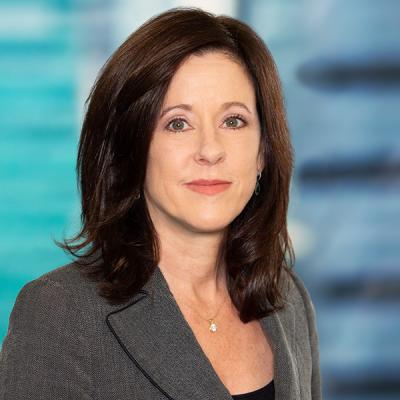 Member / Co-Chair, Financial Services Practice
Therese M. Doherty is a Mintz litigator who develops creative strategies to drive successful outcomes for clients. The Legal 500 United States consistently ranks her as one of the nation's top securities lawyers. Therese has a national reputation for defending clients in government investigations.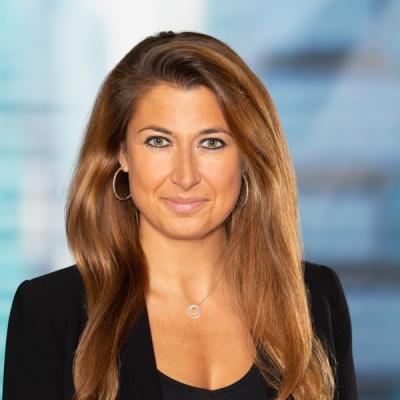 Lexie G. Gallo-Cook is a litigator at Mintz who focuses on antitrust and trade matters and cross-jurisdictional disputes. Lexie works closely with clients to develop litigation strategies. She has litigated in state and federal trial and appellate courts throughout the United States, as well as the International Trade Commission.