Executive Orders, Administrative Court Orders, and Legislation: The Ever-Changing NY Landscape on Foreclosures, Evictions, and Out-of-State Travel [Updated August 25, 2020]
The landscape for foreclosures and evictions in New York State is constantly evolving.  With the entire State of New York in Phase 4 of New York Forward, the courts have begun to reopen (at least virtually) and certain foreclosure proceedings have resumed.  Eviction proceedings remain stayed as against those commercial and residential tenants who demonstrate COVID-related hardship.
Evictions.  The status of evictions right now depends on when the evictions were filed, whether residential or commercial, and whether any COVID-19 related financial impact is at play.  According to a recent directive from the Civil Court of the City of New York, DRP-213, there are approximately 200,000 eviction proceedings pending since before March 17, 2020.  All eviction proceedings are to be conducted remotely to the extent possible.  AO/160/20.
For residential eviction proceedings filed before March 17, 2020, may proceed, but the August 12, 2020 Administrative Order of Chief Administrative Judge Marks directs the courts to hold a status or settlement conference to evaluate any COVID-19 related issues prior to moving forward.  No residential warrant of eviction may be executed before October 1, 2020. 
For commercial eviction proceedings filed before March 17, 2020 that do not involve any COVID-19 financial issues may proceed.  Commercial eviction proceedings commenced before March 17, 2020 are stayed through September 20, 2020 for tenants facing financial hardship due to the COVID-19 pandemic. 
Both residential and commercial eviction proceedings commenced on or after March 17, 2020, for nonpayment and holdover proceedings, remain suspended pursuant to court order.  AO/160/20.
The Tenant Safe Harbor Act, passed on June 30, 2020, mandates that no residential tenant suffering COVID-19-related hardship may be evicted pending the duration of the state of emergency.  The Tenant Safe Harbor Act essentially extends the eviction moratorium for COVID-affected residential tenants that had been set to expire.  Under the legislation, a qualifying renter cannot be evicted – now or in the future – for the nonpayment of rent accrued between March 7, 2020 and the date the county is fully reopen.[1]  Landlords can still seek money judgments to recuperate missed rent payments during that time.
The legislation also allows a tenant – residential or commercial – to raise financial hardship during the COVID-19 state of emergency as a defense in a summary proceeding, and lays out factors for the court to consider in determining whether there has been a COVID-related hardship, including income before and during COVID-19, and eligibility for assistance. 
While the moratorium on evictions was initially a blanket moratorium, Executive Order 202.28 extended the moratorium on evictions and foreclosures to August 20, 2020 only where the non-payment of rent or mortgage is by "someone that is eligible for unemployment insurance or benefits under state or federal law or otherwise facing financial hardship due to the COVID-19 pandemic."  Subsequent executive orders have extended the moratorium, as applied to commercial evictions and foreclosures, to September 20, 2020.[2] 
According to July 27th remarks from Chief Justice DiFiore, bench trials have resumed in Kings County Housing Court, but are limited to matters filed before the pandemic where both parties are represented by counsel. 
Foreclosures.  The general stay of foreclosure proceedings, including residential foreclosure proceedings and proceedings not involving COVID-19 related financial hardship, expired on July 27, 2020.  Marks Mem. July 24, 2020.  The stay of the commencement of commercial foreclosure actions against borrowers experiencing COVID-19 related financial hardship expires on September 20, 2020.  Executive Order 202.57; AO/157/20.  Any newly commenced foreclosure proceedings, commercial or residential, must include a form notice indicating that the defendant-tenants may be eligible for an extension of time to respond to the complaint.  AO/157/20.  All foreclosure proceedings should be conducted remotely to the extent possible, and no auction or sale of property is to be scheduled prior to October 15, 2020.  AO/157/20.
With respect to residential mortgages, legislation has been passed regarding the forbearance of residential mortgage payments.  S8243C requires New York regulated banking organizations to make applications for forbearance for residential mortgages available to qualified mortgagors during the period in which the NY on PAUSE order is in effect in the county wherein the qualified mortgagor is located and to grant such applications for a period of 180 days.
Travel Advisory.  As of June 25, 2020, New York has a travel advisory in effect mandating quarantine for individuals coming from certain identified high risk states.  The travel advisory requires all New Yorkers, as well as those traveling from out of state, to quarantine for 14 days upon return to New York after visiting any of the states on the advisory list.  All out of state travelers from designated states must complete an Online Traveler Form upon entry to the United States.  Failure to do so may result in a $2,000 fine.  Currently, 28 states are on the quarantine list, including Florida, California, Virginia, and Maryland, plus Guam, Puerto Rico and the Virgin Islands.  The list is continuously updated here.
Employers evaluating work-related travel should consider whether such travel would implicate the quarantine, and whether any exemptions apply.  There are exemptions to the mandatory quarantine for essential workers,[3] depending on the length of time essential workers intend to in New York.  For essential workers staying within NYS for less than 12 hours, such as on a layover or delivery, essential workers should stay in vehicle and/or limit exposure in public places, wear facemasks, and minimize contact with strangers and large congregations.  For essential workers staying in NYS less than 36 hours, designated "Medium Term," the same requirements are in place:  limiting exposure in public places, wear facemasks, and minimize contact with strangers and large congregations.  For workers staying several days, designated "Long Term" essential workers, such as workers on longer projects and fulfilling extended employment obligations, essential workers are instructed to seek diagnostic testing for COVID-19 within 24 hours of arrival in the state, and to monitor temperature, wear a face covering, and social distance, to the extent possible, for a minimum of 14 days.  Again, long term essential workers are advised to limit exposure in public places, wear facemasks, and minimize contact with strangers and large congregations.
---
[1]             Specifically, the legislation provides that "no court shall issue a warrant of eviction or judgment of possession against a residential tenant or other lawful occupant that has suffered a financial hardship during the COVID-19 covered period for the non-payment of rent that accrues or becomes due during the COVID-19 covered period."  The "COVID-19 Covered Period" is defined as from "March 7, 2020 until the date on which none of the provisions that closed or otherwise restricted public or private businesses or places of public accommodation, or required postponement or cancellation of all non-essential gatherings of individuals of any size for any reason in [Executive Orders] and as further extended by any future Executive Order, issued in response to the COVID-19 pandemic continue to apply in the county of the tenant's or lawful occupant's residence."
[2]             Executive Order 202.28 established the stay of evictions and foreclosures resulting from non-payment of COVID-related financial hardship through June 20, 2020.  It was extended with respect to commercial foreclosures and evictions in Executive Order 202.48 to August 19, 2020, and again in Executive Order 202.57 through September 20, 2020.  Residential evictions and foreclosures are now addressed by legislation and the Administrative Orders from the courts. 
[3]             An "essential worker" is defined as (1) any individual employed by an entity included on the Empire State Development (ESD) Essential Business list, or (2) any individual who meets the COVID-19 testing criteria, pursuant to their status as either an individual who is employed as a health care worker, first responder, or in any position within a nursing home, long-term care facility, or other congregate care setting, or an individual who is employed as an essential employee who directly interacts with the public while working, pursuant to DOH Protocol for COVID-19 Testing, issued May 31, 2020, or (3) any other worker deemed such by the Commissioner of Health.
Authors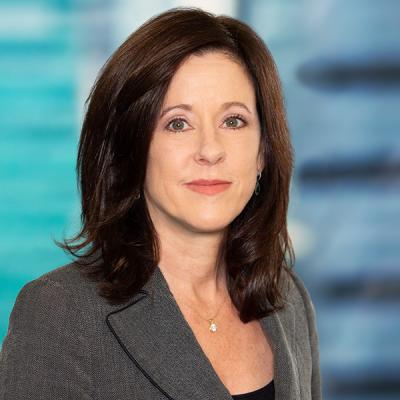 Member / Co-Chair, Financial Services Practice
Therese M. Doherty is a Mintz litigator who develops creative strategies to drive successful outcomes for clients. The Legal 500 United States consistently ranks her as one of the nation's top securities lawyers. Therese has a national reputation for defending clients in government investigations.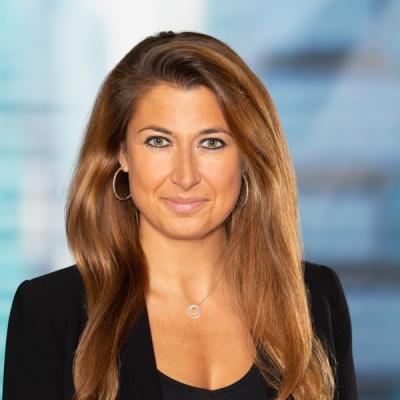 Lexie G. Gallo-Cook is a litigator at Mintz who focuses on antitrust and trade matters and cross-jurisdictional disputes. Lexie works closely with clients to develop litigation strategies. She has litigated in state and federal trial and appellate courts throughout the United States, as well as the International Trade Commission.