Do as I Say And as I Do – California Amends Its Non-Compete Law
On the heels of the New York and FTC non-competition legislation (discussed here and here), Governor Newsom recently signed an amendment to California's non-compete ban into law. The amendment, S.B. 699, takes effect on January 1, 2024. 
Key Takeaways
S.B. 699 reinforces California's strong public policy in favor of employee mobility by stressing that restrictive covenants are void, no matter when and no matter where they are signed, even if signed outside of California.  It creates new private cause of action with a mandatory attorneys' fees provision for prevailing employees to crack down on violators, including those employers (within or outside California) who require employees to sign unenforceable non-competes merely as a deterrent.  Nevertheless, S.B. 699 raises questions which remain unanswered, including its impact on Labor Code §925, the constitutionality of its intended cross-state enforcement, the line to be drawn regarding fiduciary duties owed to employers during employment, and its potential retroactivity.  All employers – including those outside the Golden State -- should critically assess their deployment of restrictive covenants in light of these developments.
Background
California has, by statute (Bus. & Prof. Code §16600 et seq.), long since banned most post-employment restrictive covenants.  Over time, California courts have added post-employment customer non-solicitation provisions to the prohibited list, and many California practitioners counsel, based on recent legal developments, that employee non-solicitation provisions are covered too.  It is generally understood that even though §16600 lacks geographic boundaries, its protections extend to all individuals working in California, even if they are working for an out-of-state employer.
S.B. 699's Impact
The amendment to §16600, S.B. 699, codifies these understandings and takes them a step further.  Its new section, Bus. & Prof. Code § 16600.5, clarifies that the restrictive covenant ban applies regardless of where the contract was signed and regardless of whether the employment was maintained outside of California.  Under this new statutory framework, a Nevada employer, for example, would violate §16600.5 by requiring its California-based employee to sign a non-compete.  This, as mentioned above, is unsurprising given the existing statutory framework.  But, with the enactment of S.B. 699, that same Nevada employer who requires the Nevada-based employee to sign the same non-compete would violate S.B. 699 if it tried to enforce that agreement when the Nevada-based employee begins working for a California-based employer, even if the employee remains in Nevada. 
The legislative comments noted in S.B. 699(e)'s legislative history support this outcome. They recite that "California's public policy against restraint of trade trumps other state laws when an employee seeks employment in California, even if the employee had signed the contractual restraint while living outside of California and working for a non-California employer." 
S.B. 699 further acknowledges that, to date, some California employers "continue to have their employees sign non-compete clauses that are clearly void and unenforceable under California law" and that "frivolous non-compete litigation has a chilling effect on employee mobility."  S.B. 699 condemns the practice of presenting unenforceable restrictive covenants to employees as a deterrent effect and puts teeth in legal consequences for violators.  S.B. 699 states that any contract with impermissible restrictive covenants is unenforceable.  This presumably means that not only is the restrictive covenant itself void but also arguably so is the entire agreement.  Further, S.B. 699 empowers employees – whether prospective, current, or former – to bring a private action for injunctive relief, actual damages, or both.  Previously, employees bringing claims for violations of §16600 relied on a separate statute (Bus. & Prof §17200) which, in practice, did little to deter violations because §17200 authorized no damages.  S.B. 699 also provides a successful plaintiff with the right to recover reasonable attorneys' fees and costs without proving harm, making these claims potentially lucrative to pursue.
Questions Still Remain
Impact on Labor Code §925
Notably, S.B. 699 is silent regarding its impact on Labor Code §925, the choice of law statute California enacted in 2017. That statute permits employers and California employees to apply a different state's governing law if the California employee is represented by independent counsel when negotiating an agreement entered into as a condition of employment and the independent counsel actively negotiates the agreement.  Labor Code §925's focus was ending the practice of requiring employees to litigate claims outside of California, often at significant costs to the employee.  But some employers have used Labor Code §925 as a mechanism to attempt to import an otherwise banned restrictive covenant into a California-based employment agreement by contractually applying the governing law of a jurisdiction where such restraints are permitted.  We are not aware of any court decisions that have provided guidance concerning the contours of Labor Code §925 in this context as decisions generally rest on choice-of-law analyses without reaching a conclusion on whether §925 outweighs California's strong public policy in favor of employee mobility.
We do not believe S.B. 699 modified Labor Code §925 as a general matter.  S.B. 699 by its terms applies to "a contract that is void under this chapter," which limits its application to contracts that violate §16600.  Further, §16600 and Labor Code §925 have existed in tandem since 2017 when Labor Code §925 became effective.  There is no reason to expect at this juncture that, by adding a new provision to the §16600 framework, S.B. 699 destabilizes that harmony and there is no reason to believe §16600.5 automatically invalidates an agreement that Labor Code §925 permits.  Indeed, courts retain the authority to enforce agreements that would otherwise violate California public policy provided that Labor Code §925 is strictly followed though, in practice, the enforceability of the non-compete may continue to turn on a choice-of-law and strong public policy analysis. 
Thus, drawing from the example above, if the Nevada-based employer and its California-based employee negotiated an employment agreement with restrictive covenants using Nevada law and following the protocols established by Labor Code §925, in theory, a subsequent employer should not be able to wield S.B. 699 to invalidate the restrictive covenants.  However, it is possible that S.B. 699 will spur a shift in judicial thinking, particularly if the non-compete enforcement action is brought in California.  It remains to be seen whether an out-of-state employer still will be able to successfully rely on Labor Code §925 to enforce another state's otherwise compliant non-compete against a California employee in a California court in light of S.B. 699's renewed emphasis on California's strong public policy against restrictive covenants and California's long history of frowning on attempts to thwart is policies supporting employee mobility.  
Federal Constitutionality of Long-Arm Reach
S.B. 699 also is silent as to the enforceability of its long-arm reach.  As noted above, S.B. 699 empowers a California-based employer to invalidate a restrictive covenant imposed by a non-California employer against a non-California employee.  The legislature justifies this outcome by observing that "California employers increasingly face the challenge of employers outside of California attempting to prevent the hiring of former employees."  It is, however, unclear whether this bold move constitutes an undue burden on interstate commerce and therefore implicates Federal constitutional issues. The scope of enforceability likely will shaped by subsequent litigation.
Application to Restrictive Covenants During Employment
S.B. 699 unquestionably targets post-termination restraints (which have generally been accepted to be the focus of §16600 following the California Supreme Court's decision in Edwards v. Arthur Anderson LLP, 44 Cal.4th 937 (2008)).  However, S.B. 699's legislative history (located here) leaves open the question of whether restraints imposed during employment will be the next target.  That history notes, "while the Legislature and courts have reliably established that noncompete agreements limiting employees' opportunities after leaving their employer are void as a matter of public policy and therefore unenforceable, they have not said the same regarding such agreements affecting an employee's limitations during employment."  After that observation, the legislative history reiterates the intent of California – through S.B. 699 – to void any contract violating California's restraint on trade, again regardless of where and when the contract was signed. 
Notably, S.B. 699 does not, on its face, permit an employee to work for two competing entities simultaneously. We believe such tacit approval would defy the long-standing principle that employees owe fiduciary duties to their employers, including the duty of loyalty – which may only be realized if the employee expends 100% of the employee's time and efforts on the employer's behalf – and not on behalf of another entity.  However, S.B. 699 may inadvertently test the line between fiduciary obligations and non-competes.  Whether S.B. 699 is interpreted to foreclose all restraints on trade, including restraints during employment established by fiduciary obligations (as opposed to concerted restraints on employee mobility), as suggested by the legislative history remains to be seen, though such a conclusion if true would re-sculpt the employment landscape.
Retroactivity
Finally, the retroactive effect of S.B. 699 is uncertain.  New Bus. & Prof. §16600.5(a) states that contracts violating the provisions are unenforceable "regardless of where and when the contract was signed."  S.B. 699's preamble provides insight into the rationale behind S.B. 699's enactment but it does not specifically discuss retroactivity, though its retroactive nature could be inferred by S.B. 699's obvious attempt to thwart the continued practice of including otherwise unenforceable restrictive covenants as a deterrent.  Absent further direction, it is likely that this, too, will be shaped by subsequent litigation.
Next Steps
S.B. 699 serves as a strong reminder that California continues to place a high value on employee mobility.  Employers, whether within or outside California, are cautioned to think critically before requiring employees to sign otherwise unenforceable restrictive covenants.  They should also consider removing such provisions from existing agreements or acknowledging the unenforceability of those provisions in writing.  The fact that actual damages are optional – coupled with S.B. 699's explicitly stated concerns that employers are ignoring the existing statutory framework to create a deterrent effect on employees and the potential for the employee's recovery of their attorneys' fees – emphasizes the need for that caution.  The California Mintz employment team is ready to assist should you need assistance navigating these requirements.
Authors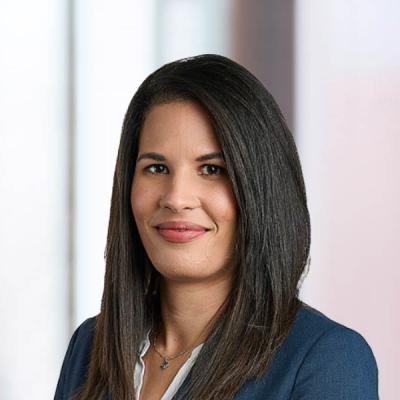 Mintz attorney Nicole M. Rivers defends employers in employment litigation and labor matters and advises on employment best practices. She handles cases involving claims of wage and hour violations, harassment, retaliation, discrimination, breach of employment agreements, FMLA violations, and violations of California's Private Attorneys General Act (PAGA), Family Rights Act (CFRA), and Fair Employment and Housing Act (FEHA).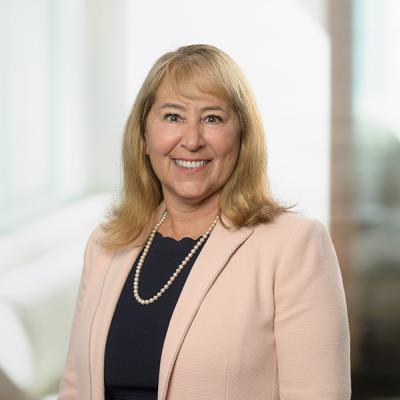 Jennifer B. Rubin is a Mintz Member who advises clients on employment issues like wage and hour compliance. Her clients range from start-ups to Fortune 50 companies and business executives in the technology, financial services, publishing, professional services, and health care industries.