PTAB Finds that Allowing IPR Petitioner to Avoid a Statutory Bar by Retroactively Adding Missing Real Party in Interest Is "In the Interest of Justice"
Recently, in ZTE (USA) Inc. v. Fundamental Innovation Int'l LLC, IPR2018-00425, Paper No. 34 (Feb. 6, 2019), the Patent Trial and Appeal Board ("PTAB") allowed Petitioner's motion to retroactively correct its defective IPR petition to identify a previously undisclosed real party in interest and thereby avoid a mandatory statutory bar.   
In May, 2017, Fundamental Innovation International LLC, served a complaint on ZTE Corporation, ZTE (USA) Inc., and ZTE (TX) Inc., asserting that each infringed Fundamental Innovation's U.S. Patent No. 7,893,655 ("the '655 Patent").  On January 5, 2018, ZTE (USA) Inc. filed a petition for inter partes review of the '655 Patent.
To understand Fundamental Innovation's response to ZTE (USA)'s IPR Petition, two IPR concepts are important: real parties in interest and statutory bars.  As to real parties in interest, PTAB may not consider an IPR petition unless, among other things, "the petition identifies all real parties in interest."  35 U.S.C. § 312(a)(2).  Although the IPR statues do not define a "real party in interest," a recent Federal Circuit decision suggests that a real party in interest is one who has a sufficiently close relationship with the petitioner and who will benefit from the requested IPR.  See Applications In Internet Time, LLC v. RPX Corp, 897 F.3d 1336 (Fed. Cir. 2018).
As to statutory bars, a petitioner must file a petition for an IPR of a patent within a year after it or a real party in interest was served with a complaint asserting infringement of that patent.  A petition filed more than a year after service of such a complaint is statutorily barred because the relevant IPR statute prohibits PTAB from instituting an IPR "if the petition requesting the proceeding is filed more than 1 year after the date on which the petitioner, real party in interest, or privy of the petitioner is served with a complaint alleging infringement of the patent."  35 U.S.C. § 315(b).  
ZTE (USA) Inc. indisputably filed its IPR Petition less than a year after it was served with Fundamental Innovation's patent infringement complaint.  However, the Petition also indisputably failed to identify a real party in interest, ZTE (TX), meaning that it could not be considered by the PTAB. 
Accordingly, Fundamental Innovation asserted that ZTE (USA) Inc.'s requested IPR must be terminated under 35 U.S.C. § 312(a)(2) because the Petition failed to identify all real parties in interest.  And when ZTE (USA) sought leave to correct its Petition to add the missing real party in interest, Fundamental Innovation opposed, arguing that amending the defective Petition in this manner would result in a new Petition having a new filing date.  This new filing date would be more than a year after the service of Fundamental Innovation's complaint and, therefore, the Petition would be statutorily barred under 35 U.S.C. § 315(b).
PTAB disagreed and allowed ZTE (USA) to retroactively amend its defective Petition without affecting the original effective filing date.  Finding that there was no evidence of intentional concealment, bad faith, or an attempt to circumvent estoppel rules, PTAB claimed it has the discretion to accept an updated Petition as long as the Petition would not have been time-barred under 35 U.S.C. § 313(a) had it originally included the omitted real party in interest.  
PTAB further stated that allowing the Petitioner's motion to update its Mandatory Notice was "in the interest of justice," rejecting Fundamental Innovation's claims of prejudice.  According to PTAB, "[n]aming ZTE (TX) Inc. as a real party in interest in an updated notice under § 312(a)(2) promotes the core functions of the real party-in-interest requirement—identifying potential conflicts of interest and estoppel—and serves the interest of justice."  IPR2018-00425, Paper No. 34 at 6. 
Although the PTAB here found that allowing the Petitioner to update its Mandatory Notice was in the interest of justice, practitioners of PTAB should be aware that the consequences of incomplete, incorrect, or late filings can be dire, as noted in a recent insight here. 
Authors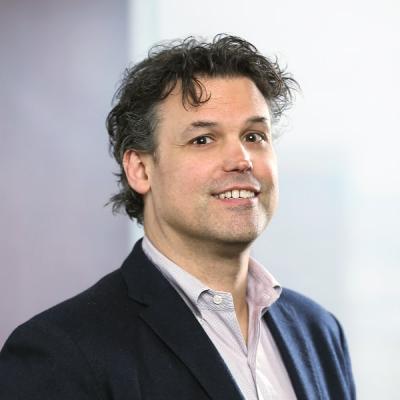 William A. Meunier is a Mintz attorney who has mastered inter partes review (IPR) proceedings and high-stakes patent litigation. He has helped patent owners achieve success in over 90% of IPRs, compared to the industry average of only 35%. Bill has decades of experience litigating patent cases.
Daniel B. Weinger is a Mintz intellectual property attorney. Daniel's practice focuses on patent litigation at the International Trade Commission, the Federal Courts, and the PTAB. He handles all phases of patent litigation and counsels clients on IP strategy.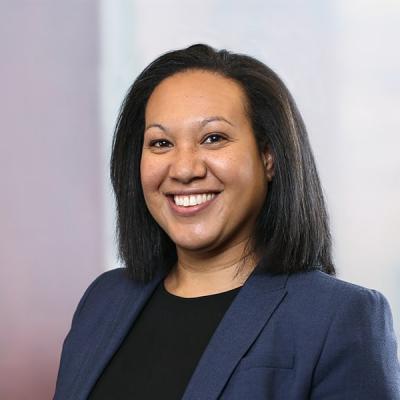 Courtney Herndon is an Associate in Mintz's Intellectual Property Practice. Before joining Mintz, Courtney clerked for Associate Justice Geraldine Hines of the Massachusetts Supreme Judicial Court and Associate Justice Vickie L. Henry of the Massachusetts Appeals Court.