Dueling Declaratory Judgment Suits Result in a Dismissal and Boomerang Transfer Back to the First-filed Forum Under TC Heartland
On April 17, 2019, Judge Gilstrap of the United States District Court for the Eastern District of Texas, in Apicore v. Beloteca, No. 19-cv-00077, held that while the court could exercise personal jurisdiction over a generic drug manufacturer in connection with the patentee's action seeking a declaratory judgment of noninfringement, venue was not appropriate in the Eastern District of Texas under the applicable patent venue statute, 28 U.S.C. § 1400(b).
Plaintiff, Apicore, owns U.S. Patent Nos. 8,969,616 and 9,353,050, which cover a highly pure isosulfan blue ("ISB") active pharmaceutical ingredient and manufacturing methods. Co-plaintiff, Mylan, is the exclusive licensee of those patents and had previously obtained ANDA approval for an ISB drug product. Defendant, Beloteca, also submitted an ISB drug product ANDA, which was approved by FDA on January 16, 2019. Beloteca is a California corporation with a place of business in San Diego, California. While Beloteca is not registered to do business in Texas, it entered into an exclusive nationwide sales, marketing, and distribution agreement with TruPharma, LLC. TruPharma is a Delaware corporation with a principal place of business in Florida and a license to sell pharmaceuticals in Texas.
On January 17, 2019, the day after receiving FDA approval of its ANDA, Beloteca filed a declaratory judgment action in the Northern District of Illinois, seeking a declaration that its ANDA product did not infringe any claim of the asserted patents (in addition to claims of a third Apicore patent, not at issue in the Texas case). On March 4, 2019, Apicore and Mylan filed their own declaratory judgment action in the Eastern District of Texas, seeking a declaration that Beloteca's ANDA product infringes one or more claims of the asserted patents. Shortly thereafter, on March 12, 2019, Beloteca moved to dismiss the Texas suit, arguing that the court lacked personal jurisdiction over Beloteca and that venue was inappropriate in the Eastern District of Texas. On April 8, 2019, the first-filed Northern District of Illinois suit was dismissed for lack of case or controversy under Article III, and only the Texas case remained pending.
In ruling on defendants' Rule 12(b)(2)-(3) motions, Judge Gilstrap held that Beloteca is subject to specific personal jurisdiction in Texas even though Beloteca is incorporated and headquartered outside of the state. Applying the reasoning of Acorda Therapeutics, Inc. v. Mylan Pharmaceuticals, Inc., 817 F.3d 755 (Fed. Cir. 2016) (see our prior coverage of that case, here and here), the court held that Beloteca's generic ISB ANDA filing and approval, along with its distribution agreement with TruPharma, demonstrated the requisite intent and capability to market, distribute, and sell its accused generic ISB product nationally, including in Texas. These contacts were sufficient to confer personal jurisdiction over Beloteca in Texas.
The court, however, went on to hold that venue is not appropriate over Beloteca under the applicable patent venue statute, 28 U.S.C. § 1400(b). In so holding, the court rejected plaintiffs' argument that its suit was really a declaratory judgment action for future patent infringement – governed by the general venue statute, 28 U.S.C. § 1391 – not a "civil action for patent infringement" governed by § 1400(b). The court reasoned that plaintiffs were able to assert a patent infringement claim under 35 U.S.C. § 271(e), even though Beloteca was not required to file a Paragraph IV certification with its IBS ANDA because neither of the patents-in-suit were listed in the Orange Book. Thus, where plaintiffs had an actionable patent infringement claim, they "cannot avoid the requirements of § 1400(b) by wrapping its patent infringement claim inside the blanket of a declaratory judgment action." Thus, applying § 1400(b) and TC Heartland LLC v. Kraft Foods Grp. Brands LLC, 137 S. Ct. 1514, 1519 (2017), Judge Gilstrap held that venue was improper over Beloteca in Texas, because it was neither incorporated in Texas nor were there sufficient allegations of a regular and established place of business in the Eastern District. Rather than dismiss the case outright under Rule 12(b)(3), the court granted Beloteca's request to transfer the case to the Northern District of Illinois (where Beloteca's prior suit for a declaratory judgment of noninfringement was dismissed, as discussed above).
While decided under a fairly exceptional fact pattern, including the drama of a race to the courthouse with dueling declaratory judgment actions over infringement in the absence of Orange Book-listed patents and Paragraph IV certifications, this case generally follows the trend and reasoning of the line of cases analyzing venue under § 1400(b) in the wake of TC Heartland. It will, however, be interesting to note how other district courts across the country apply (or distinguish) Judge Gilstrap's additional finding – in the ANDA context – that a generic defendant's distribution agreement with a third party licensed to sell pharmaceuticals in a forum where the defendant is neither incorporated nor located, is sufficient to confer personal jurisdiction in that forum over the generic defendant.
Authors
Adam P. Samansky is an intellectual property litigator at Mintz. He primarily serves pharmaceutical, medical, high tech, and defense industry clients. Adam handles patent, trademark, and trade secret matters for innovators and investors, and he has a successful record in Hatch-Waxman litigation.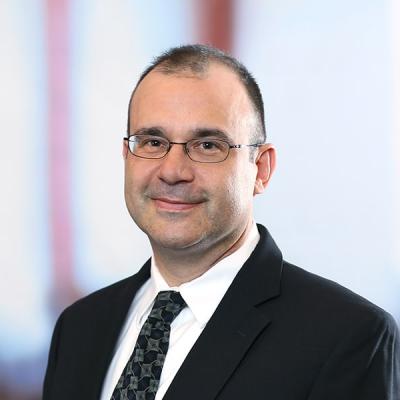 Peter J. Cuomo focuses his practice at Mintz on intellectual property enforcement and defense and counseling clients on issues related to IP rights. He handles all phases of patent litigation, and he has experience with resolving inventorship disputes.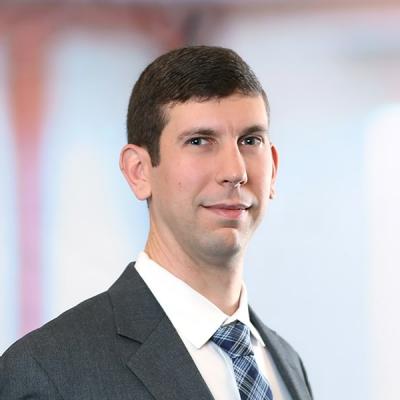 Joseph D. Rutkowski is Special Counsel who litigates intellectual property issues and counsels Mintz clients on IP rights. His primary focus is in patent litigation. Joseph's clients include companies in the pharmaceutical, medical device, consumer product, and telecommunications industries.