Another Shoe Drops in the Qualcomm Patent Licensing Saga
Just when observers thought Qualcomm could celebrate its successful litigation with Apple another decision has come down which could have major implications for Qualcomm's business going forward.
In a much-anticipated 233-page opinion, Judge Lucy Koh of the Northern District of California found that Qualcomm's licensing practices for patents used in the cellular industry violated federal antitrust laws.  Federal Trade Commission v. Qualcomm, Incorporated, Case No. 17-CV-00200-LHK (May 21, 2019).  The crux of the case centered on the fact that Qualcomm's patent portfolio contained several standards-essential patents ("SEPs"), which Qualcomm had made commitments to standard setting organizations (SSOs) to license on fair, reasonable, and nondiscriminatory ("FRAND") terms.  However, the effect of Qualcomm's patent licensing practices, coupled with its sales practices regarding its own chips, had been to "create insurmountable barriers for rivals" (Op. at 193).  Judge Koh ordered injunctive relief that would open up Qualcomm's current licenses and change its business model. 
Qualcomm has indicated it will seek a stay and pursue an appeal. Given the exceptional length of Judge Koh's determination (233 pages) and the litany of highly specific fact finding and credibility determinations she made, the order appears to be fairly likely to be upheld. However, the same highly fact-intensive analysis suggests that the case may provide only limited guidance to other parties and patentees.
To summarize the facts that appeared essential to the decision:
Qualcomm primarily licenses its patents on a "portfolio basis", which means that a licensee pays for and receives rights to all three categories of Qualcomm patents—cellular SEPs, Non-cellular SEPs, and non-SEPs. (Op. at 6).
At some point Qualcomm stopped licensing rival modem chip suppliers and instead started licensing only Original Equipment Manufacturers (OEMs) at a 5 % running royalty on the price of each handset sold. (Op. at 7).   
In a practice that Qualcomm conceded was unique, Qualcomm would not sell modem chips to an OEM unless the OEM took a patent license from Qualcomm. (Op. at 44)
The district court found that Qualcomm had market power in the market for CDMA modem chips and in the submarket for LTE modem chips. (Op. at 22-41).
The district court then discussed, in minute detail, Qualcomm's anticompetitive conduct in its patent licenses negotiations with 16 OEMs, including LGE, Sony, Samsung, Huawei, Motorola, Lenovo, BlackBerry, Apple, Nokia and others.  (Op. at 41-215, 161). The court found that Qualcomm engaged in anticompetitive conduct by:
cutting off an OEM's chip supply; (Op. at 44, ,45,80)
threatening to withdraw technical support; (Op. at 45)
threatening to require the return of software; (Op. at 45)
threatening to prevent Qualcomm's rival MediaTek from selling chips to the OEM if the OEM becomes unlicensed with Qualcomm (Op. at 75)
demanding unreasonably high royalty rates but refusing to provide patent claim charts; (Op. at 62)
threatening to cut-off an OEM's chip supply after the OEM challenged Qualcomm's use of the handset as a royalty base for its patent portfolio; (OP. at 81)  
requiring the OEM to grant a royalty-free cross license to the OEM's patents; (Op. at 10, 45, 62)
charging higher patent royalty rates when the OEM used a rival's instead of Qualcomm's chip; (Op. at 45, 50, 113)
 giving the OEM chip incentive funds if it purchased all (or nearly all) of its chips from Qualcomm; (Op. at 45, 56)
 and giving rebates on the price of Qualcomm's chips. (Op. at 45, 51-52)
Judge Koh found that the testimony of Qualcomm's witnesses rehearsed and not credible.  She noted that Qualcomm's trial presentation ignored its own contemporaneous documents; most of Qualcomm's experts did not even review Qualcomm's own documents. For example, the district court found that Qualcomm's justifications for its refusal to license rivals were pretextual.
In light of these facts, Judge Koh then found that Qualcomm's actions violated the antitrust laws:
In a previous ruling, Judge Koh had held on summary judgment that Qualcomm's FRAND commitments require Qualcomm to license its SEPs to rivals. (Op. at 134)  Here, the court found that outside this specific litigation, Qualcomm and others in the industry had the same understanding of FRAND commitments. (Op. at 124).
The district court concluded that Qualcomm has an antitrust duty to license its SEP to rivals.  While the Supreme Court has held that, in general, "there is no duty to aid competitors."  Trinko, 540 U.S. at 411, "[u]nder certain circumstances, a refusal to cooperate with rivals can constitute anticompetitive conduct and violate [the Sherman Act].  Id.  Relying on the Supreme Court's Aspen Skiing case, where a ski operator's withdrawal of participation from an "all-Aspen ticket" violated the Sherman Act because its purpose was to maintain its monopoly, the court concluded that Qualcomm's voluntary termination a profitable course of dealing—that is, Qualcomm had previously licensed its modem chip SEPs to rivals but had ceased to do so—its motivation in doing so as "anticompetitive malice," and the fact that Qualcomm's conduct affected an existing a retail market for licensing modem chip SEPs meant that all Aspen Skiing factors had been met and Qualcomm's conduct constituted and antitrust breach. (Op. at 134-141).
Judge Koh also found that Qualcomm's exclusive deals with Apple violated that Sherman Act by shrinking rivals' sales and foreclosing its rival from the positive network effects of working with Apple.  By so doing, Qualcomm maintained its monopoly power in the CDMA modem chips and in the submarket for LTE modem chips and consequently sustained unreasonably high royalty rates. (Op. at 141).
The court found that Qualcomm's royalty rates are unreasonably high because the rates are set by its monopoly chip market share rather the value of its patents.  (Op. at 213). The court noted that the modem chip no longer drives the value of cellular handsets, yet Qualcomm continues to charge unreasonably high royalty rates on the sale of the whole handset.  The court noted that Qualcomm's use of the handset device as the royalty base is inconsistent with Federal Circuit law on the patent rule of apportionment, citing Power Integrations, Inc. v. Fairchild Semiconductor Int'l, Inc. 904 F. 3d 965 (Fed. Cir. 2018) and LaserDynamics, Inc. v. Quanta Computer, Inc., 694 F.3rd 51 (Fed Cir. 2012). (Op. at 172).
Judge Koh concluded that "[c]ollectively, the harms caused by Qualcomm's anticompetitive practices take repeated aim at the elements necessary for a rival modem chip supplier to compete in the market" and "create insurmountable barriers for rivals." (Op. at 193)  The court found that Qualcomm's "own documents show that Qualcomm knew its licensing practices could lead to antitrust liability, knew its licensing practices violate FRAND, and knew its licensing practices harm competition, yet continued anyway." (Op. at 208).
With respect to injunctive relief:
In an unusual twist, the United States Department of Justice Antitrust Division, the FTC's sister agency, filed a motion recently suggesting that be an additional round of briefing on remedies occur and asking to be heard.  Judge Koh decided that none of that was necessary.  Instead she ordered the following injunctive relief:
Qualcomm must not condition the supply of modem chips on a customer's patent license status and Qualcomm must negotiate or renegotiate license terms with customers in good faith under conditions free from the threat of lack of access to or discriminatory provision of modem chip supply or associated technical support or access to software.
Qualcomm must make exhaustive SEP licenses available to modem-chip suppliers on fair, reasonable, and non-discriminatory ("FRAND") terms and to submit, as necessary, to arbitral or judicial dispute resolution to determine such terms.
Qualcomm may not enter express or defacto exclusive dealing agreements for the supply of modem chips.
Qualcomm may not interfere with the ability of any customer to communicate with a government agency about a potential law enforcement or regulatory matter.
In order to ensure Qualcomm's compliance with the above remedies, the Court orders Qualcomm to submit to compliance and monitoring procedures for a period of seven years.  Specifically, Qualcomm shall report to the FTC on an annual basis Qualcomm's compliance with the above remedies ordered by the Court.
Implications for Patent Owners
For patent owners and participants in standards-setting organizations (SSOs), the predominant implications of Judge Koh's ruling for patent owners is that refusal to license standards-essential patents to competitors—and, especially, ceasing to license such patents to competitors when such licensing was previously done—can in some instances lead to antitrust liability on top of the contractual FRAND licensing obligations already inherent in SSO, participation. In other words, antitrust law, rather than merely contract, may in some instances comprise part of the obligations to license SEPs to competitors—giving would-be licensees a potential tool to assert in FRAND litigation over and above contract dispute.
Furthermore, depending upon on how appellate and future district courts treat the Qualcomm case, there may be an impetus towards disaggregating SEP patents from non-SEP patents for licensing purposes and away from "blanket" portfolio licensing—but it is still too early to make such a determination on the basis of the exceptional facts of the Qualcomm opinion.
Qualcomm is overall such an intensely—indeed, exhaustively—fact-driven case, with such an encyclopedic recitation of anticompetitive actions by Qualcomm, that it is too early to determine whether patentees need to make significant course adjustments to their programs and strategies – the extent to which the case's conclusions of law are upheld on appeal will likely provide firmer guidance as to the applicable legal standards and the extent to which Qualcomm is a sign of things to come or merely a punishment meted out to an exceptional actor in the patent space.
Authors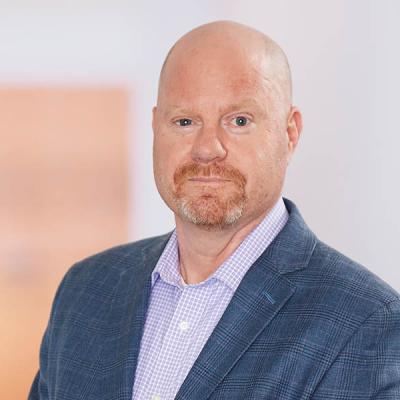 Member / Chair, Intellectual Property Division
Michael T. Renaud is an intellectual property litigator and patent strategist who helps Mintz clients protect and generate revenue from their patent holdings. Clients rely on Mike's counsel on complex and sensitive licensing agreement negotiations, acquisitions, and other technology transactions.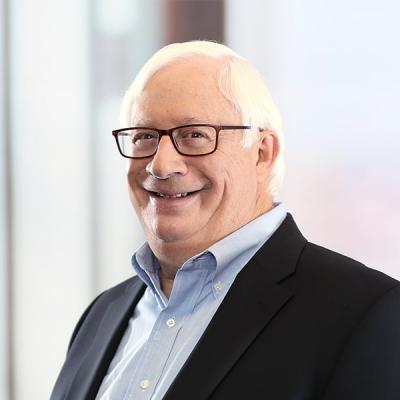 Member / Co-chair, Antitrust Practice
Bruce D. Sokler is a Mintz antitrust attorney. His antitrust experience includes litigation, class actions, government merger reviews and investigations, and cartel-related issues. Bruce focuses on the health care, communications, and retail industries, from start-ups to Fortune 100 companies.
Richard G. Gervase advises Mintz clients on all aspects of intellectual property litigation, including patent, copyright, trademark, and trade secret litigation. Richard has represented numerous Fortune 100 companies in IP infringement cases nationwide.