In high-stakes litigation, parties go to great lengths to prove their case.  One such example is ongoing litigation between two giants in the paint and coatings world.  Sherwin-Williams Co. and PPG Industries, Inc. are involved in a patent infringement dispute over BPA-free can coatings. BPA (bisphenol A) is a precursor for the production of various resins and polymers, including those traditionally used as a liner for aluminum beverage cans.  Testing throughout the years has shown that BPA can act as an endocrine disrupter and lead to undesirable health effects in both humans and plants.  Many countries have banned BPA for use in food and beverage packaging. The market for BPA-free beverage can coatings is substantial. 
In the present lawsuit, both companies have developed and patented technology related to BPA-free coatings.  They each also currently manufacture and sell BPA-free coatings. Sherwin-Williams alleges that PPG's product infringes at least four patents.  PPG admits it infringes the four patents, however, PPG alleges that all the patents are invalid because they are anticipated by the prior art.  In particular, PPG alleges that its own U.S. Patent No. 5,714,539 ("the '539 patent") anticipates each of the four Sherwin-Williams' patents.
The '539 patent discloses a BPA-free, core-shell latex polymer coating that may be spray applied.  However, the '539 patent is silent regarding performance under global extraction, adhesion, and metal exposure testing of the coating.  Both parties retained experts to opine on the prior art including the '539 patent. In order to support his opinion, one expert for PPG recreated the coating of the '539 patent.  Recreating prior art can be an invaluable way for demonstrating the inherent characteristics of the prior art.  In this case, the recreated prior art was used defensively to support an opinion of invalidity of the four Sherwin-Williams' patents.
One issue with recreating the prior art is that performance characteristics can be influenced by a number of factors that are not specifically disclosed.   The level of disclosure in a patent application is supposed to be sufficient such that a person of ordinary skill can recreate the invention without undue experimentation, but this does not always lead to exact copies.  Omitted details that are filled in by the person of ordinary skill during a recreation may result in all samples passing or failing a given test.  For example, with adhesion testing, the surface roughness or an oxidation layer thickness on a metal coupon may greatly affect the test results. 
While the expense of recreating the prior art may not be justified in all instances, it could also be used in patent prosecution where a particular prior art reference may be problematic.  In this manner, an applicant may overcome a rejection by providing an examiner with data demonstrating the inherent characteristics of the prior art.  The data from a recreation may be presented in the form of an affidavit or declaration submitted under 37 C.F.R. §1.132 or could be included in the body of an office action response.  In this manner, persuasive evidence of patentability may be presented to an examiner to advance prosecution.
Thus, recreating the prior art is a tool practitioners should keep in mind during both patent litigation and prosecution of a pending application.  Data obtained from recreating the prior art can be used in support of either invalidity or patentability positions depending on the circumstances.  Practitioners should be aware that when the prior art is recreated, there may have been details added during the recreation which affect the results.
Author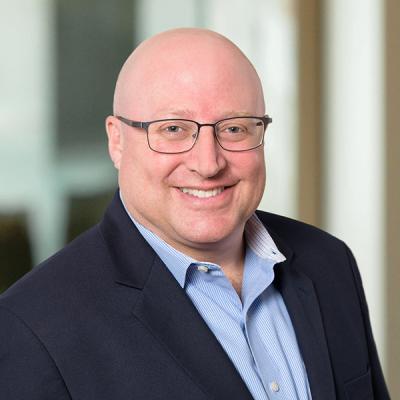 Andrew D. Skale is an IP attorney and commercial litigator at Mintz. He litigates patent, trademark, and copyright disputes, and prosecutes patents and trademarks before the US Patent and Trademark Office. Andrew counsels clients in diverse sectors, including technology and consumer products.