No Harm, No Foul, and No Standing for Would-be SEP Implementer: 5th Circuit Changes Narrative on Patent "Hold Up"
The Fifth Circuit recently ratified the right of holders of standard essential patents ("SEP") to choose where in the supply chain to license SEPs and dealt a blow to the "hold up" narrative advanced by some implementers.  In Cont'l Auto. Sys., Inc. v. Avanci, L.L.C., the Fifth Circuit found that a willing licensee of SEPs, who was refused a license, did not have Article III standing to sue for antitrust violations because it suffered no injury in fact.  Here, the Fifth Circuit found that the implementer already benefited from the ability of original equipment manufacturers ("OEMs") to obtain the necessary license.  In doing so, the Fifth Circuit held that SEP holders had satisfied their obligation to offer the patents on fair, reasonable, and non-discriminatory ("F/RAND") terms by licensing them to the downstream OEMs.  This decision creates broad implications for SEP licensing negotiations and changes the axiom that any willing licensee implementer must be offered a license on F/RAND terms.  Additionally, this decision also shows that the U.S. courts are continuing a trend of favorable decisions to SEP owners.
Background
Continental Automotive Systems, Inc. ("Continental"), an auto-parts supplier, sought a license to SEPs essential to the 2G, 3G, and 4G cellular standards from Avanci, a technology licensing company, along with several SEP owners, including Nokia, Optis, and Sharp.  Perhaps best known for its tires in the United States, Continental also provides end-to-end solutions for networked mobility in cars.  When Avanci denied Continental a license, Continental brought suit claiming violations of federal antitrust law and attendant state law. 
a. Standard Essential Patents
SEPs are patents that are declared essential to a particular standard.  A standard is a technology, or document, that is defined by a body or Standard Setting Organization ("SSO") in a standard-setting process.  The goal of standards is to create technologies that are interoperable and easily adopted across platforms.  In the consumer context, widespread adoption of standards ensures that devices from myriad suppliers are compatible and function in concert.  Bluetooth, Wi-Fi, and 5G cellular are commonly known standards.  Bluetooth, for example, creates a standard where headphones purchased from one supplier and a smartphone purchased from another are able to connect wirelessly with little effort on the part of the consumer. 
There is vast body of ever-changing law concerning SEPs, but a primary tenet is that holders of SEPs committed to a standard must offer a license on F/RAND terms.  Requiring offers to comply with F/RAND obligations mitigates the enhanced bargaining power of SEP owners who could otherwise extract higher royalties for technologies that have become standard. 
A frequently advanced narrative, by implementers and some policy advisors, is that SEPs are susceptible to 'hold-up,' in which SEP-holders attempt to exact supra-F/RAND rates via their dominant market position and/or use the threat of litigation.  More often, however, 'hold-out' occurs by implementers attempting to delay the process or avoid paying royalties altogether.  This decision, by the Fifth Circuit, closes one avenue for implementers to delay obtaining a license to SEPs and signals a shift in the U.S. toward a focus on 'hold out' rather than 'hold up' in line with many courts across Europe.
b. Patent Pools
To facilitate licensing, many SEP holders enter into agreements with entities that act as licensing agents for a patent pool or portfolio of SEPs committed to a standard.  In this case, the defendants and thirty-seven unnamed parties entered into a patent licensing agreement (the Master License Management Agreement, "MLMA") with Avanci, so that Avanci could act as the agent for the pool of SEPs incorporated into cellular standards for connected devices—namely, vehicles.  For a flat fee per device, Avanci offered a "one-stop license" for connected cars.  Pivotal to this dispute was that Avanci only offers SEP licenses to downstream OEMs, and not suppliers like Continental. 
Continental's Arguments
Despite Avanci's approach to licensing only to OEMs, Continental sought a license on FRAND terms from both Avanci (as the licensing agent for the pool) and the individual SEP holders. They refused.  Continental alleged that the refusal to grant it a license constituted a breach of antitrust law.  
Continental argued it was harmed in two ways, such that Continental had standing to sue.  First, Continental argued that it could be injured if the SEP-holders extracted non-FRAND rates from OEMs who could, in turn, pass those costs on to it via indemnity obligations.  Continental, however, failed to plead actual facts showing that the OEMs had been or were likely to be forced to take non-FRAND licenses or that the OEMs had invoked indemnity obligations against Continental.  The Fifth Circuit found this argument to be too speculative to support standing.
Second, Continental argued that it was harmed because Avanci and the SEP-holders breached their FRAND obligations by not offering it a license.  The Fifth Circuit disagreed, finding that Continental was not a third-party beneficiary to the FRAND contracts between the SSO and the SEP holders.  Unlike plaintiff-implementers in other cases who were found to have a vested interest, Continental was not a member of the SSO and did not appear to be an intended beneficiary that was contractually entitled to a license on FRAND terms.  This finding was in contrast to the decisions in Broadcom Corp. v. Qualcomm Inc., 501 F.3d 297, 304, 313–14 (3d Cir. 2007) and Microsoft Corp. v. Motorola, Inc., 871 F. Supp. 2d 1089, 1092 (W.D. Wash. 2012), aff'd, 696 F.3d 872 (9th Cir. 2012), where differently situated entities were found to be intended beneficiaries of SSO agreements.  Additionally, the Court held that, as an incidental beneficiary, Continental would have no right to enforce the FRAND contracts between the defendants and the SSOs.  Had Continental been a member of the SSO, the outcome may have been different. 
Takeaway  
In its analysis, the Fifth Circuit made several interesting findings: (1) that potential pass-through non-FRAND royalties are too speculative to create an injury in fact; (2) that SEP holders can fulfill their obligations to SSOs, with respect to suppliers, by actively licensing SEPs to downstream OEMs; and (3) that not all implementers are intended beneficiaries entitled to FRAND licenses. Some of these conclusions, especially that not all implementers are intended beneficiaries of SSO agreements, go against commonly held assumptions in the patent market place.  It is possible that Continental will seek further guidance from the Supreme Court.  In the meantime, SEP owners can rest a little easier knowing that, at least according to the Fifth Circuit, they can choose their licensees rather than being forced to license a specific portion of a supply chain.  That signal shift shows that U.S. courts are coming to have an understanding that "hold up", on the part of SEP-holders, is less of a concern than "hold out" by would-be implementers. 
---
To learn more from the Mintz IP team, follow us on LinkedIn and check out our Exclusive Rights podcast.
Authors
Daniel B. Weinger is a Mintz intellectual property attorney. Daniel's practice focuses on patent litigation at the International Trade Commission, the Federal Courts, and the PTAB. He handles all phases of patent litigation and counsels clients on IP strategy.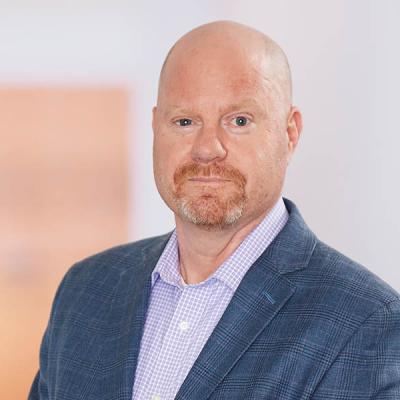 Member / Chair, Intellectual Property Division
Michael T. Renaud is an intellectual property litigator and patent strategist who helps Mintz clients protect and generate revenue from their patent holdings. Clients rely on Mike's counsel on complex and sensitive licensing agreement negotiations, acquisitions, and other technology transactions.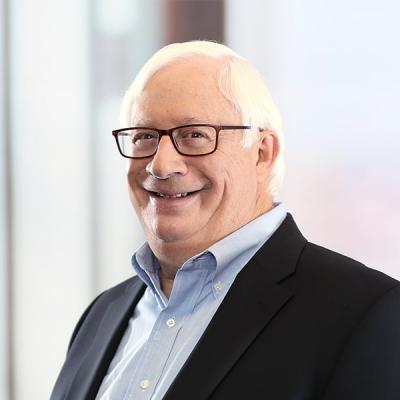 Member / Co-chair, Antitrust Practice
Bruce D. Sokler is a Mintz antitrust attorney. His antitrust experience includes litigation, class actions, government merger reviews and investigations, and cartel-related issues. Bruce focuses on the health care, communications, and retail industries, from start-ups to Fortune 100 companies.
James J. Thomson is an experienced intellectual property litigator at Mintz with significant courtroom and trial experience in federal courts. He has particular experience handling damages assessments involving complex technologies.