What's New in 5G - December 2019
The next-generation of wireless technologies – known as 5G – is here. Not only is it expected to offer network speeds that are up to 100 times faster than 4G LTE and reduce latency to nearly zero, it will allow networks to handle 100 times the number of connected devices, revolutionizing business and consumer connectivity and enabling the "Internet of Things." Leading policymakers – federal regulators and legislators – are making it a top priority to ensure that the wireless industry has the tools it needs to maintain U.S. leadership in commercial 5G deployments. This blog provides monthly updates on FCC actions and Congressional efforts to win the race to 5G.
Regulatory Actions and Initiatives
The FCC proposes to clear a portion of mid-band spectrum in the 3.1-3.55 GHz band for advanced commercial services, including 5G.

On December 12, 2019, the FCC adopted a Notice of Proposed Rulemaking proposing to clear non-federal users from the 3.3-3.55 GHz portion of the band and seeking comment on various relocation mechanisms. Doing so is the first step toward potentially making the 3.1-3.55 GHz band available for commercial wireless services. Comments and replies are due 30 and 60 days after publication in the Federal Register, respectively.
 

The FCC proposes to take a fresh look at spectrum in the 5.9 GHz band for unlicensed uses like Wi-Fi.

On December 12, 2019, the FCC adopted a Notice of Proposed Rulemaking proposing to designate the lower 45 megahertz of the 5.9 GHz band for unlicensed use. The 5.9 GHz band is currently allocated for dedicated short range communications ("DSRC"), which involve vehicle-to-vehicle and vehicle-to-infrastructure communications to support vehicular safety. Because DSRC has not been widely deployed, the FCC proposes to repurpose the majority of the 5.9 GHz band for unlicensed devices (e.g., Wi-Fi), while reserving a portion of the spectrum for transportation and vehicle safety-related communications. It also seeks comment on how DSRC incumbents would transition their operations out of some or all of the 5.9 GHz band if the proposals are adopted.  
 

The FCC released a Public Notice announcing that bidding has begun in its next spectrum auction for 5G services.

On December 9, 2019, bidding began in the auction for so-called "millimeter wave" spectrum in the upper 37 GHz, 39 GHz, and 47 GHz bands (Auction 103). This is the third auction of millimeter wave spectrum that the Commission has concluded or conducted this year and offers the largest swath of spectrum for 5G networks, with 3,400 megahertz available for auction. The auction thus far has raised over $3.9 billion in bids.
 

FCC Chairman Pai announced that he plans to make $9 billion available for 5G services in rural areas.

On December 4, 2019, FCC Chairman Pai announced that he intends to establish a 5G Fund that would make available up to $9 billion to carriers to deploy 5G services in rural areas. Of that amount, $1 billion would be set aside for precision agriculture needs. The 5G Fund would replace the Commission's planned Mobility Fund Phase II, which would have provided federal support for 4G LTE service in unserved areas. An auction for that support will no longer be implemented due to inadequate data about mobile broadband coverage in the U.S., as an FCC staff report explained. 
 

The FCC released a Public Notice opening up a priority window for federally recognized Tribal entities to participate in an upcoming auction for mid-band spectrum.

As part of its strategy to make additional mid-band spectrum available for 5G wireless services, the FCC revised its rules for the 2.5 GHz band – the largest contiguous band of spectrum below 3 GHz – as a precursor to the auction of that spectrum for commercial use next year.  On December 2, 2019, the FCC announced the February 3, 2020 opening of a filing window for federally recognized Tribal entities to apply for unassigned 2.5 GHz spectrum that was formerly designated as the Educational Broadband Service.  The window closes on August 3, 2020.  The Commission will also host a workshop at its headquarters in Washington, DC, on January 14, 2020, and continue its outreach and education programs to ensure that all interested Tribes have the information they need to participate.
Legislative Efforts
Senate Commerce Committee approves bill on mid-band spectrum in the 3.7-4.2 GHz band, known as the "C-band."

On December 12, 2019, the Senate Commerce Committee voted on legislation that, if enacted, would direct the FCC to conduct a public auction of C-band spectrum. That spectrum is currently used principally for satellite downlink service – delivering content to broadcasters, cable companies, and others – but will be repurposed by the Commission for mobile broadband services. The bill, known as the 5G Spectrum Act of 2019, would require the FCC to commence the C-band auction by the end of 2020.  At least 50% of proceeds from the C-band auction would be required to go the U.S. Treasury, while another 10% of proceeds would be earmarked for rural broadband deployments. This is one of several C-band bills, none of which are likely to pass before the end of the year. In the meantime, the FCC is expected to adopt a Report and Order on the C-band by no later than at its February meeting and conduct an auction of the spectrum by the end of 2020.
Authors
Russell H. Fox is a wireless communications attorney at Mintz. He guides clients through federal legislative, regulatory, and transactional matters. Russell also participates in FCC proceedings, negotiates spectrum agreements, and represents clients in spectrum auctions.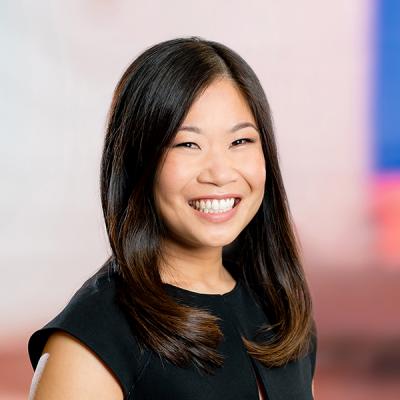 Member / Co-chair, Technology, Communications & Media Practice
Angela Y. Kung draws on significant knowledge of the wireless regulatory landscape and experience at the FCC to advise clients on FCC rules and procedures. With particular expertise on spectrum use policies and auction procedures, she has shepherded Mintz's clients through several FCC auctions related to next-generation 5G wireless technologies and routinely advocates on behalf of clients to help ensure that the agency's rules align with their interests.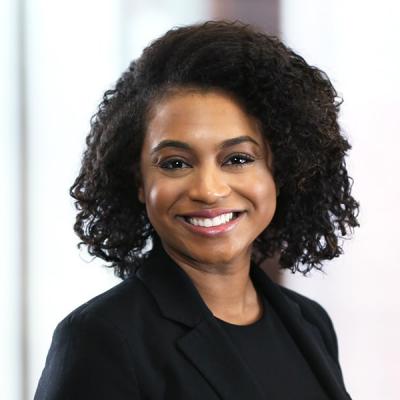 Christen B'anca Glenn is a Mintz attorney who advises communications and technology clients on regulatory and compliance matters before the FCC.