TCPA Litigation Update — No Knowledge, No Problem
While the U.S. Supreme Court's ruling in Barr v. AAPC and its decision to grant certiorari in Facebook, Inc. v. Duguid, et al. have rightfully been grabbing headlines, defendants continue to make strides with helpful developments in TCPA fax litigation. The latest comes from the Sixth Circuit in Garner Props. & Mgmt., LLC v. Marblecast of Mich., Inc. [1]  
Garner Properties initiated the lawsuit after allegedly receiving fifteen faxes, one of which it attached to its complaint and that referenced cabinets made by Woodmark Corporation as being available through Marblecast of Michigan at a discount. Though Woodmark knew nothing about the faxes, Garner named it along with Marblecast as defendants. Woodmark responded with a motion for summary judgment and asked the trial court to put the brakes on the case because of its lack of knowledge.  
As the Sixth Circuit explained, Woodmark and Marblecast entered into a pre-lawsuit marketing agreement authorizing Marblecast to advertise a line of cabinets made by Woodmark. Though the agreement provided Marblecast would "use its best efforts to promote, maintain and increase sales of Products," it apparently did not authorize faxing. 
Relying on the regulatory definition of "sender," Garner took the position that Woodmark — despite not having a clue a fax had been sent — qualified as a sender because the fax was sent on its "behalf" and referenced its "goods." Pointing to its decision in Health One Med. Ctr. v. Mohawk, Inc. [2] and the lower court's reasoning, the Sixth Circuit succinctly disagreed. Quoting the district court, it noted: 
Given American Woodmark's clear lack of knowledge and involvement — and the evidence showing that Marblecast sent the Fax to advertise its own business and would have sent it even had it never contracted with American Woodmark — no reasonable juror could find that American Woodmark 'sent' the Fax, as that term is defined by the TCPA . . . .
Building on Health One, the Sixth Circuit clarified that sender liability turns on knowledge: "In short, some level of knowledge that an unsolicited fax has been sent is required for an entity to qualify as a sender under the TCPA." Given that Plaintiff failed to show any knowledge, judgment was affirmed.  
Endnotes

1 Garner Props. & Mgmt., LLC v. Marblecast of Mich., Inc., No. 19-1802, 2020 U.S. App. LEXIS 20071 (6th Cir. June 26, 2020).

2 Health One Med. Ctr. v. Mohawk, Inc., 889 F.3d 800 (6th Cir. 2018).

 
Authors
Member / Managing Member, Los Angeles Office
Joshua Briones is a commercial litigator who defends consumer class actions for Mintz. He's represented clients in a wide range of industries, including financial services, life sciences, manufacturing, and retail, in cases involving false advertising, unfair trade practices, and other claims.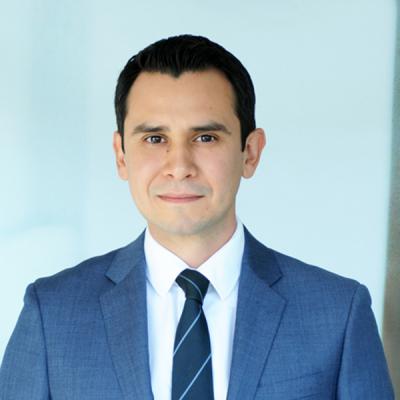 Esteban Morales is a Mintz litigator who handles class action defense and financial services litigation for companies of all sizes. He defends clients targeted in class action suits, and the results include dismissals at the pleading stage. Esteban practices in Mintz's Sports Law Practice.