TCPA Litigation Update — District Courts Continue to Clarify the Impact of Facebook
District Courts are slowly clarifying the effect of Facebook, Inc. v. Duguid[1] on cases in both the pleading and summary judgment stages of litigation. In Camunas v. Nat'l Republican Senatorial Comm., the U.S. District Court for the Eastern District of Pennsylvania dismissed Telephone Consumer Protection Act ("TCPA") claims alleging violations of subsections 227(b) and 227(c).[2] The court held that the complaint failed to:
Identify the content of the text messages;
Identify the phone number that sent the messages or whether the number was a short code; and
Whether the plaintiff had a prior relationship with the defendant.[3]
The court went out of its way to discuss the holding in Facebook, including noting that to qualify as an ATDS, "a device must have the capacity either to store a telephone number using a random or sequential generator or to produce a telephone number using a random or sequential number generator."[4] However, despite the defendant arguing that the plaintiff alleged "the list of phone numbers was already stored on the equipment and then dialed using an ATDS . . . the exact factual scenario the U.S. Supreme Court recently rejected," the court declined to decide on the defendant's Facebook argument.[5]
Parties should keep an eye on the case, as the court appears to be looking for more than the generic pleading of "[d]efendant uses dialing technology, which calls phone numbers from a stored list using a random or sequential number generator." Instead, the court seems to be seeking additional information, such as how the defendant's system "functions."[6]
One of the open questions post-Facebook is what constitutes an automatic telephone dialing system (ATDS).[7] The U.S. District Court for the Western District of North Carolina has helped explain how courts will define an ATDS as part of a summary judgment victory for the defendant. In Barnett v. Bank of Am., N.A.,[8] the plaintiff proffered evidence of the use of an ATDS by presenting the testimony of a defendant's employee, who stated that "the numbers are selected for calls based on several factors."[9] The court held that this testimony "undermines [p]laintiff's argument, as the numbers chosen for the calls are selected from a pre-existing list created based on criteria from the dialer administrators, rather than by random or sequential number generators."[10] That said, this case is not without its faults as the plaintiff alleges they were "missing critical information on [d]efendant's calling system."[11]
Both defendants and plaintiffs could likely draw favorable inferences from Camunas and Barnett. Yet parties should expect additional decisions over the summer and into the fall as many cases across the country that were stayed pending the outcome of Facebook are coming out of hibernation.
 
1 141 S. Ct. 1163 (2021).
2 No. CV 21-1005, 2021 WL 2144671, at *1 (E.D. Pa. May 26, 2021).
3 Id. at 5.
4 Id. at 5 (quoting Facebook, 141 S. Ct. at 1167).
5 2021 WL 2144671, at 6, n. 4.
6 Id.
7 See Facebook, Inc., 141 S. Ct. at 1172, n. 7 ("For instance, an autodialer might use a random number generator to determine the order in which to pick phone numbers from a preproduced list. It would then store those numbers to be dialed at a later time.").
8 No. 3:20-CV-272-RJC-DSC, 2021 WL 2187950, at *1 (W.D.N.C. May 28, 2021).
9 Id. at 3.
10 Id.
11 Id.
Authors
Member / Managing Member, Los Angeles Office
Joshua Briones is a commercial litigator who defends consumer class actions for Mintz. He's represented clients in a wide range of industries, including financial services, life sciences, manufacturing, and retail, in cases involving false advertising, unfair trade practices, and other claims.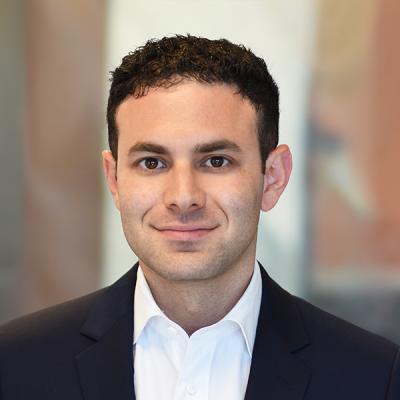 Adam B. Korn is a litigator at Mintz whose practice encompasses a wide range of complex commercial matters, with an emphasis on consumer fraud, contract disputes, and product liability defense.