TCPA Regulatory Update — FCC Enforcement Bureau Sends More Cease-And-Desist Letters
As part of the Commission's ongoing efforts to stop unlawful and unwanted robocalls, the FCC Enforcement Bureau, as it has done previously, issued cease-and-desist letters to Great Choice Telecom and TCA Voip, resulting from their alleged transmission of illegal robocalls. The letters, issued February 10, 2022, explain that each company was "apparently transmitting illegal robocall traffic on behalf of one of more of its clients." As further noted in the letters, the Enforcement Bureaus findings were the result of "one or more investigations conducted by the Commission, in conjunction with the [USTelecom-led] Traceback Consortium," which "revealed that [the carriers] apparently transmitted multiple illegal robocall campaigns" on behalf of a number of sources (listed in an attachment to each letter).
The letters instruct the carriers to "investigate and, if necessary, cease transmitting such traffic immediately and take steps to prevent your network from continuing to be a source of apparently illegal robocalls." The carriers must also inform the Commission and Traceback Consortium within 14 days (by February 24, 2022) what steps they have taken to "prevent their customers from using [their] network[s] to transmit illegal robocalls." The Commission will treat failing to provide this information as "having failed to put effective measures [to stop the illegal traffic] in place."
Should the carriers fail to "take sufficient mitigating actions to prevent its network from continuing to be used to transmit illegal robocalls," the letters warn, "then downstream U.S.-based providers may block calls following notice to the Commission." The letters conclude that "[f]ailure to act within the deadlines authorizes U.S.-based voice service providers to block all call traffic transmitting from your network, permanently."
To date, the Enforcement Bureau has sent 15 cease-and-desist letters to providers allegedly carrying illegal traffic. These two letters – the first group under a new Enforcement Bureau Chief – showcase the Commission's continuing commitment to taking whatever actions it can to stop illegal calls and hold bad actor-providers accountable. As Chairwoman Rosenworcel reiterated in a News Release announcing the actions, "[o]ur message to anyone helping illegal robocalls remains simple and consistent: stop it now or face serious consequences," adding that "[p]roviders must meet their consumer protection obligations. If they do not, we are ready to take swift and meaningful action against bad actors.
Authors
Russell H. Fox is a wireless communications attorney at Mintz. He guides clients through federal legislative, regulatory, and transactional matters. Russell also participates in FCC proceedings, negotiates spectrum agreements, and represents clients in spectrum auctions.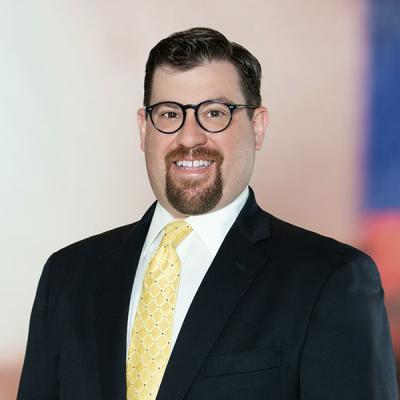 Jonathan Garvin is an attorney at Mintz who focuses on legal challenges facing companies in the communications and media industries. He advises clients on transactional, regulatory, and compliance issues before the FCC involving wireless, broadband, broadcast, and cable matters.