TCPA Regulatory Update — FCC Announces New State-Federal Partnerships to Combat Robocalls
In February, Federal Communications Commission Chairwoman Jessica Rosenworcel announced the addition of Colorado, North Carolina, Tennessee, and Vermont to the Commission's list of robocalling investigatory partners, bringing the total number of states to 16. In addition, she announced the execution of two Memoranda of Understanding ("MOUs") between the state attorneys general of Colorado and Vermont and the Commission's Enforcement Bureau. The MOUs facilitate the Commission's goal of increasing collaboration between the Enforcement Bureau and all U.S. states and territories on robocalling mitigation efforts. Signing MOUs helps the Commission, as well as state attorneys general, build cases against robocallers by allowing the parties to share information necessary to build a record, interview targets, and review complaints. Further, the MOUs help safeguard against duplicative efforts during investigations where both a state and the FCC's Enforcement Bureau may be pursuing the same entity or individual. The news release notes that the Commission and eight state attorneys general cooperated in an investigation of a telemarketer who made nearly one billion illegal calls. The combined investigation resulted in the largest fine in FCC history, and a separate lawsuit against the target was filed in Texas.
In making the announcement, Chairwoman Rosenworcel reiterated the FCC's commitment to stopping unlawful robocalls and helping protect consumers. However, the agency can, stating that "[p]rotecting consumers from robocall and spoofing scams is an everyday challenge for local, state, and federal law enforcement. By sharing information and closely cooperating on investigations, we can better protect consumers everywhere." The Chairwoman further noted that the FCC's enforcement partnerships "have already paid dividends, and I know these new agreements will only further that success."
Authors
Russell H. Fox is a wireless communications attorney at Mintz. He guides clients through federal legislative, regulatory, and transactional matters. Russell also participates in FCC proceedings, negotiates spectrum agreements, and represents clients in spectrum auctions.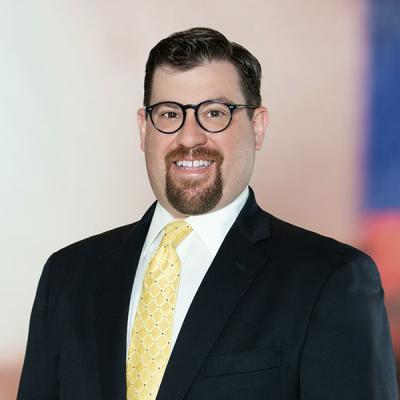 Jonathan Garvin is an attorney at Mintz who focuses on legal challenges facing companies in the communications and media industries. He advises clients on transactional, regulatory, and compliance issues before the FCC involving wireless, broadband, broadcast, and cable matters.