TCPA Regulatory Update — Commission Takes Enforcement Action Against Robocallers; Congress Introduces Legislation to Expand TCPA
In a first-of-its-kind action, on July 21, the Enforcement Bureau of Federal Communications Commission ("Commission") issued an Order directing all U.S.-based voice service providers to take immediate steps to mitigate suspected illegal robocall traffic from Roy Cox, Jr., Aaron Michaels Jones, Sumco Panama companies and their international associates (collectively the "Robocallers"). The Commission's Order stems from previous actions taken related to an auto warranty robocalling scheme carried out by the Robocallers. Specifically, on July 7, the Enforcement Bureau released a Public Notice authorizing, but not requiring, all U.S.-based voice service providers to block calls or cease carrying traffic from the Robocallers. In addition, the Enforcement Bureau sent cease-and-desist letters to several originating providers (Call Pipe, Fugle Telecom, Geist Telecom, Global Lynks, Mobi Telecom, South Dakota Telecom, SipKonnect, and Virtual Telecom  (collectively "Companies"), warning them to stop carrying the Robocallers' traffic and report the steps they had taken to mitigate the unlawful traffic, within 48 hours. The letters also required the Companies to report back to the Enforcement Bureau and Industry Traceback Group within 14 days, detailing the actions they would take to prevent customers from using their networks to transmit illegal robocalls in the future. None of the Companies responded, and so in addition to blocking traffic or terminating their business relationship with the Robocallers, the Enforcement Bureau's Order directs voice service providers to block all traffic from the Companies as well.
In response to the release of the Order, Chairwoman Jessica Rosenworcel stated, "We are not going to tolerate robocall scammers or those that help make their scams possible. Consumers are out of patience and I'm right there with them." And the Chief of the Enforcement Bureau noted that "[n]ow that U.S. voice service providers know the individuals and entities associated with this scheme, the Enforcement Bureau will closely monitor voice service providers' compliance with this order and take appropriate enforcement action as necessary," including deeming non-compliant providers as knowingly and willfully engaging in transmitting unlawful robocalls, which could, in turn, subject those providers to having their traffic blocked as well.
Representatives Raja Krishnamoorthi (D-IL) and Katie Porter (D-CA) introduced legislation, the Robotext Scam Prevention Act, to prohibit the use of automated telephone dialing systems ("ATDS") to send unsolicited text messages ("robotexts"). Specifically, the legislation would amend the Telephone Consumer Prevention Act ("TCPA") to expressly cover text messages. Moreover, it would also expand the statutory definition of an ATDS to include a wider variety of devices used to automatically dial or text phone numbers — not just those using random or sequential number generators as they are currently defined. And finally, it would provide a safe harbor for the use of an automatic telephone dialing system where it is used to call or text a number of a person who consented to receive those calls or texts even if that person is no longer associated with at that number, as long as the caller uses the Commission's Reassigned Number Database prior to sending the text or making the call. This safe harbor is already part of the Commission's rules but had not been codified in the TCPA.
Chairwoman Rosenworcel, and others, have called on Congress to amend the definition of an ATDS in the TCPA since the Supreme Court issued its opinion in Facebook v. Duguid. Given the upcoming mid-term election and short legislative calendar remaining for the year, it seems unlikely that this bill, standing alone, will become law in 2022, but it remains a possibility that it could be added to other bigger legislative packages that move during a potential lame duck session. However, given the unpopularity of robocalls and the Chairwoman's repeated commitment to curtailing illegal robocalling, stakeholders that use automated text messaging as part of their businesses will wish to keep an eye on this bill, or others like it.
Authors
Russell H. Fox is a wireless communications attorney at Mintz. He guides clients through federal legislative, regulatory, and transactional matters. Russell also participates in FCC proceedings, negotiates spectrum agreements, and represents clients in spectrum auctions.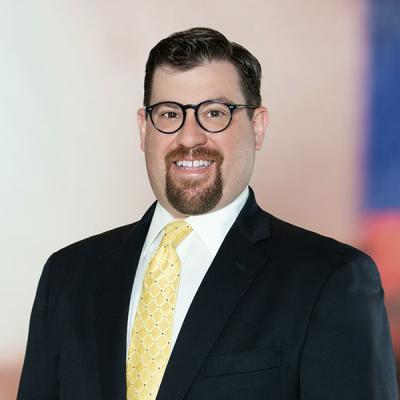 Jonathan Garvin is an attorney at Mintz who focuses on legal challenges facing companies in the communications and media industries. He advises clients on transactional, regulatory, and compliance issues before the FCC involving wireless, broadband, broadcast, and cable matters.