TCPA Litigation Update — Eleventh Circuit Hits the Brakes on Class Settlement
The Eleventh Circuit has not shied away from producing interesting TCPA jurisprudence and did so again in Drazen v. Pinto, No. 21-10199, 2022 U.S. App. LEXIS 20766 (11th Cir. July 27, 2022). The case started as a TCPA class action in the Southern District of Alabama, naming GoDaddy.com as the defendant. The parties eventually agreed to settle on a classwide basis.
Under the settlement, GoDaddy would make $35 million available for claims as well as settlement costs. The settlement provided for a cash option or a voucher to be used at GoDaddy, an agreement to allow plaintiffs' counsel to ask for up to 30% of the settlement funds as fees, and for plaintiffs' counsel to ask that each named plaintiff be awarded $5,000.[1] The settlement class was defined as:
All persons within the United States who received a call or text message to his or her cellular telephone from Defendant from November 4, 2014 through December 31, 2016.[2]
The U.S. District Court for the Southern District of Alabama responded by ordering the parties to address Salcedo v. Hanna, 936 F.3d 1162 (11th Cir. 2019), in which the Eleventh Circuit famously held that receipt of one text message did not confer Article III standing.[3] The parties responded by redefining the class as:
All persons within the United States to whom, from November 4, 2014 through December 31, 2016, Defendant placed a voice or text message call to their cellular telephone pursuant to an outbound campaign facilitated by the web-based software application used by 3Seventy, Inc., or the software programs and platforms that comprise the Cisco Unified Communications Manager.[4]
The district court concluded that only the named plaintiffs were required to have standing, and, although 91,000 of approximately 1.26 million class members may not have standing under Salcedo, those class members could have standing in other jurisdictions. GoDaddy, therefore, was entitled to settle each of those claims in the class action, and the district court went on to approve the settlement.[5]
Following an objection and appeal, the settlement landed before the Eleventh Circuit, which vacated and remanded. Quoting the Supreme Court's decision in TransUnion v. Ramirez, 141 S. Ct. 2190 (2021), the Eleventh Circuit explained: "Every class member must have Article III standing in order to recover individual damages."[6] With that in mind, the Eleventh Circuit concluded that "when a class seeks certification for the sole purpose of a damages settlement under Rule 23(e), the class definition must be limited to those individuals who have Article III standing. . . . Any class definition that includes members who would never have standing under our precedent is a class definition that cannot stand."[7]
The class definition certified by the district court was therefore problematic because it included individuals who received one text message and therefore lacked standing under Eleventh Circuit jurisprudence.[8] Notably, the Eleventh Circuit punted on deciding whether receipt of one telephone call conferred Article III standing. The decision should give parties pause when electing to litigate and settle in the Eleventh Circuit and highlights potential roadblocks to settlement that both plaintiffs and defendants may encounter.
---
Authors
Member / Managing Member, Los Angeles Office
Joshua Briones is a commercial litigator who defends consumer class actions for Mintz. He's represented clients in a wide range of industries, including financial services, life sciences, manufacturing, and retail, in cases involving false advertising, unfair trade practices, and other claims.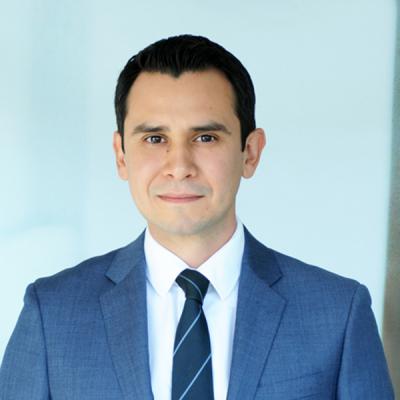 Esteban Morales is a Mintz litigator who handles class action defense and financial services litigation for companies of all sizes. He defends clients targeted in class action suits, and the results include dismissals at the pleading stage. Esteban practices in Mintz's Sports Law Practice.