TCPA Litigation Update — In the Fourth Circuit? Fire Up the Motions to Stay
Defending a TCPA class action in the Fourth Circuit? Consider a motion to stay. 
Earlier this year, the Northern District of West Virginia certified the following class in a TCPA case allegedly premised on calls to numbers on the National Do Not Call registry:
All persons within the United States (a) whose telephone numbers were listed on the Do-Not-Call Registry, and (b) who received more than one telemarketing call within any twelve-month period at any time from AC1, (c) to promote the sale of DirecTV.
The case is Vance v. DirecTV, No. 17-cv-179, 2022 U.S. Dist. LEXIS 140518 (N.D.W. Va.). The court certified the class notwithstanding DirecTV's arguments on the basis of Established Business Relationships (EBRs) with the named plaintiffs. The court explained that it did not have to consider how an EBR would affect the named plaintiffs' adequacy "because the purported applicability of this defense will be addressed postcertification."[1] In the context of a predominance inquiry, the court addressed "several defenses" that DirecTV offered, explaining that consideration of EBRs with class members was "better suited for resolution in summary judgment rather than class certification" and that consideration of arbitration issues with class members "would be better suited in a motion to compel arbitration."[2] The court likewise brushed aside DirecTV's jurisdictional argument on the basis of Bristol-Myers Squibb Co. v. Superior Court, 137 S. Ct. 1773 (2017). 
With these eyebrow-raising decision in hand, DirecTV petitioned the Court of Appeals for the Fourth Circuit to hear an appeal, describing the issues for review as: 
In deciding a motion to dismiss, the district court correctly concluded it lacked personal jurisdiction over the claims of named plaintiffs lacking any connection to West Virginia. But in certifying a nationwide class, the court decided personal jurisdiction is irrelevant to absent class members. If a court lacks jurisdiction to decide the claims of non-residents serving as named plaintiffs, can it exercise jurisdiction over those same claims if they belong to absent class members?

 

DIRECTV has a right to defend itself on the grounds that many class members had business relationships with DIRECTV and its affiliates; agreed to arbitrate their claims; or received calls for services unrelated to DIRECTV. Did the district court manifestly err by declining to assess whether these questions could be resolved on a classwide basis or made the named plaintiffs inadequate class representatives?[3]
On October 4, the Fourth Circuit confirmed it would hear the appeal under docket number 22-2041.
Parties defending TCPA class actions in the Fourth Circuit should consider motions to stay. In light of the issues before the Fourth Circuit, a future decision could impact the scope of classes, class discovery, and district courts' consideration of attacks on a class based on issues like the existence of EBRs. 
 
Endnotes
1  Vance v. DirecTV, No. 17-cv-179, 2022 U.S. Dist. LEXIS 140518, *23 (N.D.W. Va.)
2  Id. at *26, n.5.
3  Vance v. DirecTV, No. 22-250, Dkt. 2-1 (4th Cir.).
Authors
Member / Managing Member, Los Angeles Office
Joshua Briones is a commercial litigator who defends consumer class actions for Mintz. He's represented clients in a wide range of industries, including financial services, life sciences, manufacturing, and retail, in cases involving false advertising, unfair trade practices, and other claims.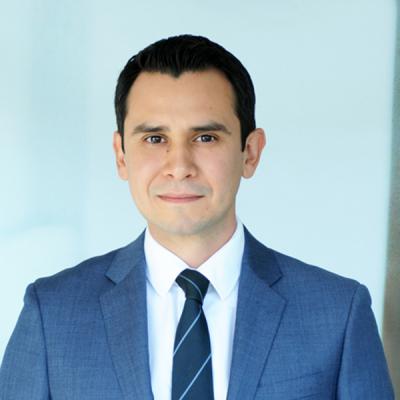 Esteban Morales is a Mintz litigator who handles class action defense and financial services litigation for companies of all sizes. He defends clients targeted in class action suits, and the results include dismissals at the pleading stage. Esteban practices in Mintz's Sports Law Practice.