Telephone and Texting Compliance News: New Robotexing Rule to Become Effective in May and the FCC Seeks Further Comment on Additional Requirements
In an attempt to reduce and eliminate text messages highly likely to be illegal or fraudulent, in March, the Federal Communications Commission ("Commission") adopted a Report and Order establishing a new rule that requires mobile wireless providers to block SMS and MMS text messages that purport to be from North American Numbering Plan numbers registered on a reasonable Do-Not-Originate ("DNO") list. Specifically, carriers would be required to block text messages originating from invalid, unallocated, or unused numbers and numbers for which the subscriber has requested that texts originating from that number be blocked.
The rule responds to the increasing number of scam text messages that "spoof" numbers that are not in operation or often purport to be from well-known and trusted organizations that do not typically send text messages, such as a consumer's bank or the IRS.
In addition to the mandatory blocking, to minimize the risk of errors, the Commission is also requiring carriers to designate a point of contact to receive senders' reports of erroneous blocking issues. However, carriers need only accept blocking complaints from legitimate senders that can provide documented, objective evidence of erroneous blocking.
The Report and Order was published in the Federal Register on April 11, 2023, making the new texting rules effective May 11, 2023.
Included with the Report and Order implementing the new texting rule was a Further Notice of Proposed Rulemaking ("FNPRM") seeking comment on a number of proposed new text messaging rules. First, the Commission seeks comment on requiring carriers to "investigate and potentially block texts from a sender" after receiving notice from the Commission that the sender may be transmitting illegal texts. Second, the Commission proposes to extend the "Do-Not-Call" ("DNC") requirements to text messages. This proposal would help eliminate some confusion since the Commission has long held that text messages are "calls" under the Telephone Consumer Protection Act but has never explicitly stated that text messages are subject to the DNC restrictions. And finally, the Commission seeks comment on a proposal to close what it calls the "lead-generation loophole." Under this proposal, the Commission would essentially ban the practice that some marketing websites use of obtaining a single consumer consent to permit calls and text messages from multiple marketers affiliated with the original website. In particular, the Commission would amend its Telephone Consumer Protection Act (TCPA) requirements such that consent would only be considered granted to callers "logically and topically associated with the website that solicited consent and whose names are clearly disclosed on the same web page." So, for example, a website that purports to allow consumers to comparison shop for insurance from multiple insurance providers would not be allowed to pass along consent to "partner companies" not listed on the webpage through which the consumer gives his/her consent or that are not related to the sale of insurance. Related to this proposal, the Commission seeks comment on a request from Public Knowledge to require that prior express consent be given directly to one entity at a time, thus effectively prohibiting all lead generation.
Comments and reply comments on these proposals are due May 8, 2023, and June 6, 2023, respectively.
Authors
Russell H. Fox is a wireless communications attorney at Mintz. He guides clients through federal legislative, regulatory, and transactional matters. Russell also participates in FCC proceedings, negotiates spectrum agreements, and represents clients in spectrum auctions.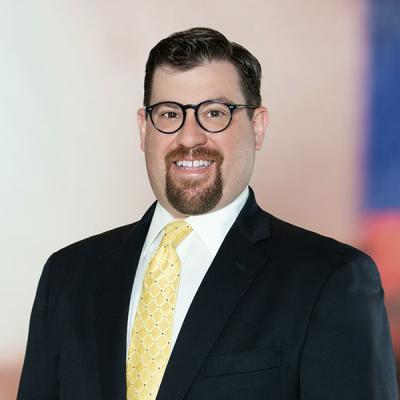 Jonathan Garvin is an attorney at Mintz who focuses on legal challenges facing companies in the communications and media industries. He advises clients on transactional, regulatory, and compliance issues before the FCC involving wireless, broadband, broadcast, and cable matters.