What's New in Wireless - June 2023
The wireless industry has revolutionized the way we connect, from facilitating teleworking, distance learning, and telemedicine to allowing the American public to interact virtually in almost all other aspects of their daily lives.  Leading policymakers – federal regulators and legislators – are making it a top priority to ensure that the wireless industry has the tools and resources it needs to keep pace with this evolving landscape.  This blog provides monthly updates on actions by federal regulatory bodies responsible for communications policy and Congressional efforts to support wireless connectivity.  And this month we highlight President Biden's nomination of three Commissioners who, if confirmed, will return the FCC to a full five-member agency after nearly two-and-a-half years.
Regulatory Actions and Initiatives
FCC Commissioners
The President Nominates a New Fifth Commissioner.  In his second attempt to nominate a fifth FCC Commissioner, President Biden announced on May 22, 2023 the nomination of Anna Gomez to fill the last seat.  Chairwoman Rosenworcel applauded the move, commenting that Ms. Gomez "brings with her a wealth of telecommunications experience, a substantial record of public service, and a history of working to ensure the U.S. stays on the cutting edge of keeping us all connected."  Commissioner Starks added that "Anna is one of the Nation's preeminent communications policy experts, and her experience would bring a unique and valuable perspective to the agency."  As the two Republicans on the Commission, Commissioner Carr commented that "Ms. Gomez's career demonstrates a longstanding commitment to public service," and Commissioner Simington agreed, noting that "[s]he brings a wealth of knowledge and experience with her to the Commission."  Both Commissioners Starks and Carr were also re-nominated to serve additional five-year terms as FCC Commissioners.  And all wait for confirmation from the Senate.
Wireless Spectrum
The FCC Begins Exploring Use of the 42 GHz Band for Wireless Services.  On May 18, 2023, the FCC released a draft Notice of Proposed Rulemaking ("Notice") that would, if adopted at its open meeting in June, propose that spectrum in the 42-42.5 GHz ("42 GHz") band be made available for wireless services through a non-exclusive spectrum access model.  The Commission would seek comment on three shared licensing approaches:  (i) a nationwide non-exclusive licensing approach similar to that used in the 70/80/90 GHz bands, (ii) a site-based licensing approach, and (iii) a technology-based sensing approach.  The Commission would propose to license the 42 GHz band as five 100-megahertz channels, with a 10-year license term, and seek comment on appropriate buildout requirements, such as, for example, a requirement to commence operations within 12-months of site registration.  The Commission would also seek comment on protecting Radio Astronomy Services in the adjacent 42.5-43.5 GHz band. Comments and reply comments would be due 30 and 60 days, respectively, after the Notice is published in the Federal Register.
Procedures are Established for Certifying Phase II Clearing of the C-band.  The FCC's Wireless Telecommunications Bureau ("WTB") released a Public Notice on May 15, 2023, announcing the procedures for filing C-band Phase II Certifications for Accelerated Relocation Payments.  Pursuant to these procedures, space station operators that clear the C-band so that it may be repurposed for wireless services by the Phase II deadline – i.e., by December 25, 2023 – must submit a Certification to the C-band Relocation Payment Clearinghouse in order to receive a payment for their clearing efforts.  The Public Notice explains that all eligible space station operators may submit their Phase II Certifications starting on June 1, 2023, provided they have first submitted any final amendments to their C-band Transition Plans.  The WTB also released a Public Notice announcing that it will open a limited filing window on June 1, 2023 for eligible C-band space station operators to submit any amendments to their final Transition Plans.  
The FCC Grants Relief to an Entity Administering Shared Use of the 3.5 GHz Band in the Wake of Typhoon Mawar and Takes Additional Action in the 3.5 GHz Band.  On May 30, 2023, the WTB released an Order conditionally granting Federated Wireless's request for an emergency waiver of the rules that require Environmental Sensing Capabilities ("ESCs") in Dynamic Protection Areas ("DPAs") to detect and protect federal incumbent users in the 3.5 GHz band from harmful interference.  Typhoon Mawar has caused widespread power outages across the island of Guam, and the ESC sensors in DPAs Guam 1, 2, and Apra Harbor have lost commercial power and are unable to operate normally.  Grant of the waiver will enable the Federated Wireless SAS to treat these Guam DPAs as "inactive" for the duration of the waiver authority, relieving its ESC of the detection requirement.  The WTB and the Office of Engineering and Technology also released a Public Notice approving the new ESC sensor deployment and coverage plans of Federated Wireless.  Federated Wireless is now authorized to operate its ESC sensors in the Alaska 8 and 9 DPAs.  Federated Wireless must operate in conjunction with at least one SAS that has been approved for commercial deployment and provide the Commission with a notification that affirms that its sensors are constructed and operational and that includes the name(s) of the approved SAS before it may provide commercial services. 
The FCC Seeks Comment on a 1.4 GHz Band Licensee's Final Deployment Obligations.  The WTB released a Public Notice on May 31, 2023, seeking comment on a letter filed by TerreStar related to its use of the 1.4 GHz band for Wireless Medical Telemetry Service ("WMTS").  In its filings, TerreStar (i) certifies that it timely met its Final Deployment Obligation for its 1.4 GHz band licenses, which requires operational deployments of WMTS in at least 2,000 health care facilities nationwide by July 30, 2023, in accordance with the Order's conditions, and (ii) provides a full technical demonstration of how additional use of the spectrum will not cause harmful interference to in-band or adjacent-band WMTS.  If the WTB finds that TerreStar has satisfied its Final Deployment Obligation and provided sufficient technical information, TerreStar may pursue deployment of additional (i.e., non-WMTS) services using its 1.4 GHz band licenses 90 days after the release of a Public Notice announcing the WTB's findings.  Comments and replies on TerreStar's filings are due June 30 and July 17, respectively.
NTIA Releases a Report on the Status of Spectrum Repurposing.  The National Telecommunications and Information Administration ("NTIA") released its annual Report on May 12, 2023 on its efforts, and the efforts of the FCC and other federal agencies, to repurpose spectrum – either on an exclusive or shared basis – for commercial wireless services and applications such as 5G.  Among other things, the Report states that "[t]he United States has led the world in making spectrum available for wireless communications services, moving expeditiously to repurpose high- and low-band spectrum to support new advancements in technology, such as 5G."
Wireless Networks and Equipment
NTIA Announces that 5G Challenge Contestants Have Passed Stage Two Testing.  On June 5, 2023, NTIA issued a News Release announcing that all 2023 5G Challenge contestants' subsystems have passed Stage Two wrap-around emulation testing.  That testing evaluated contestants' radio units ("RU") and central unit and distributed unit pair ("CU+DU") subsystems for, among other things, conformance with certain standards.  Descriptions of the test plans and the host lab environment are available here.  The contestant pairs will proceed to end-to-end integration testing, where they will work to demonstrate RU and CU+DU interoperability, during the next stage of the 5G Challenge.
NTIA Releases a Report on Open RAN Security.  As one of the outcomes of the Quadrilateral Security Dialogue's (the "Quad") Critical and Emerging Technology Working Group studies, NTIA released an Open RAN Security Report on May 22, 2023.  The Report discusses the security challenges and opportunities of Open Radio Access Networks ("Open RAN"), compared to traditional RAN, through objective research and analysis.  It finds that the use of Open RAN does not fundamentally alter the security risk landscape for telecommunications.  In fact, the Report finds that Open RAN offers security benefits, such as enabling security issues to be addressed more efficiently in virtualized, cloud-enabled environments.  The Report also discusses other advantages of Open RAN, such as enhanced vendor competition.  It suggests that Open RAN stakeholders consider using widely adopted industry standards and best practices and conduct security checks on equipment.  The Quad members will use the Report to inform their domestic and shared approaches to Open RAN security priorities, and the Report will serve as a global resource for the adoption of open and trusted network architectures
The FCC Reminds Parties to Submit Reimbursement Claims to Secure Their Networks.  On May 24, 2023, the FCC's Wireline Competition Bureau released a Public Notice reminding parties participating the Secure and Trusted Communications Networks Reimbursement Program – which provides funding to certain providers to remove communications equipment and services that pose a national security risk – that they must file at least one reimbursement claim by July 17, 2023 (which is one year since all applications for reimbursement were approved).  Failure of a recipient to meet this deadline may result in the reclamation of their funding allocation and a potential allocation of their funding to other recipients.  Earlier this year, the Bureau released a report announcing, among other things, that 30 recipients have collectively submitted 1,988 reimbursement claim requests.  The efforts of many program participants, however, have stalled due to the shortfall in funding for the program.
Legislative Efforts
The House Commerce Committee Advances Seven Key Wireless Bills.  On May 24, 2023, the House Energy and Commerce Committee favorably reported seven wireless-related bills:
Relatedly, the House Communications and Technology Subcommittee of the House Energy and Commerce Committee favorably reported a bill introduced by Representative McMorris Rodgers that would extend the FCC's spectrum auction authority to June 30, 2023.
The House Communications and Technology Subcommittee Holds a Hearing on NTIA Oversight and Reauthorization.  On May 16, 2023, the House Communications and Technology Subcommittee held a hearing entitled "Oversight and Reauthorization of the National Telecommunications and Information Administration."  The purpose of the hearing was to discuss the steps that NTIA takes to improve the coordination and management of Federal spectrum and how NTIA's proposed budget increases will help it fulfill its statutory duties, among other things.  During the hearing, subcommittee members considered several bills, including the Simplifying Management, Access, Reallocation, and Transfer of Spectrum (SMART Spectrum) Act, which would improve coordination among shared spectrum users by establishing an incumbent informing capability system, and the Spectrum Relocation Enhancement Act, which would amend the Spectrum Relocation Fund ("SRF") provision of the NTIA Organization Act to clarify that the Office of Management and Budget can use SRF funds to make spectrum reallocation payments to Federal entities for research and development and planning activities, so long as the entity has submitted a technical plan describing the activities that the entity will conduct with the payment and NTIA has approved the plan.
Authors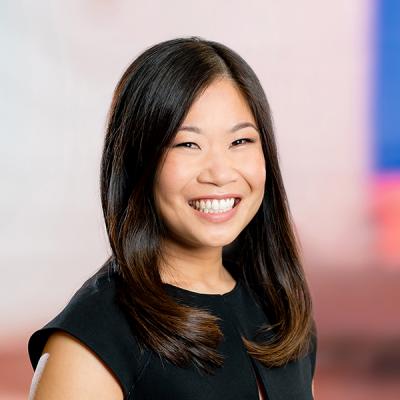 Member / Co-chair, Technology, Communications & Media Practice
Angela Y. Kung draws on significant knowledge of the wireless regulatory landscape and experience at the FCC to advise clients on FCC rules and procedures. With particular expertise on spectrum use policies and auction procedures, she has shepherded Mintz's clients through several FCC auctions related to next-generation 5G wireless technologies and routinely advocates on behalf of clients to help ensure that the agency's rules align with their interests.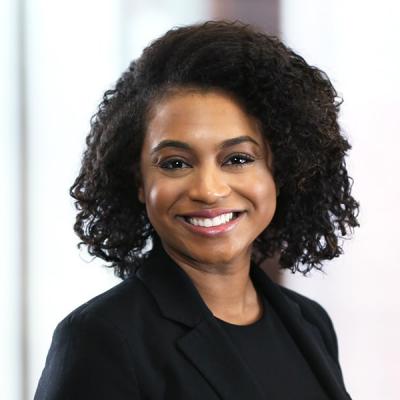 Christen B'anca Glenn is a Mintz attorney who advises communications and technology clients on regulatory and compliance matters before the FCC.