What's New in 5G - March 2023
The next-generation of wireless technologies – known as 5G – is expected to revolutionize business and consumer connectivity, offering network speeds that are up to 100 times faster than 4G LTE, reducing latency to nearly zero, and allowing networks to handle 100 times the number of connected devices, enabling the "Internet of Things."  Leading policymakers – federal regulators and legislators – are making it a top priority to ensure that the wireless industry has the tools it needs to maintain U.S. leadership in commercial 5G deployments.  This blog provides monthly updates on FCC actions and Congressional efforts to win the race to 5G.
Regulatory Actions and Initiatives
Spectrum
The FAA adopts an airworthiness directive to protect radio altimeters from potential interference caused by C-band operations.

The FAA adopted an airworthiness directive on February 24, 2023 for certain Bombardier, Inc. airplanes, which was prompted by the FAA's determination that radio altimeters in the airplanes cannot be relied upon to perform their intended function if they experience interference from C-band 5G deployments.  The airworthiness directive revises the flight manuals' limitations and operating procedures sections to incorporate specific procedures when in the presence of 5G interference.  Comments on the airworthiness directive are due April 10, 2023.

The FCC grants additional licenses for spectrum in the 2.5 GHz band for commercial wireless services.

On March 1, 2023, the FCC's Wireless Telecommunications Bureau ("WTB") released a Public Notice announcing the grant of 29 additional licenses for spectrum in the 2.5 GHz band, the auction for which concluded on August 29, 2022.  A list of the licenses, sorted by licensee, is available here. The FCC previously released a Public Notice on February 14, 2023 announcing that the applications for the licenses had been accepted for filing.  

The FCC creates a new nationwide framework for the 4.9 GHz band, enabling both public safety and non-public safety uses, including 5G services, in the band.

On January 18, 2023, the FCC adopted a Seventh Report and Order and Ninth Further Notice of Proposed Rulemaking, establishing rules that provide for a nationwide band manager for public safety operations in the 4.9 GHz band.  The new framework will allow the band manager to coordinate all use of the spectrum nationwide, including by making it available for secondary, non-public safety use by allowing non-public safety entities to lease unused 4.9 GHz band spectrum.  The Further Notice seeks comment on implementing the new leasing framework, including two alternative leasing models that would allow non-public safety users to either lease the spectrum through the band manager or directly from public safety entities.  Comments and reply comments on the Further Notice are due March 30, 2023 and May 1, 2023, respectively.
5G Networks and Infrastructure
The FCC conditionally grants a request for waiver by Ericsson to permit the use of mobile devices that utilize multiple spectrum bands.

On February 22, 2023, the WTB Mobility Division ("Mobility Division") released an Order conditionally granting Ericsson's request for waiver of section 27.53(n) of the Commission's rules, permitting Ericsson's proposed multiband base station radio to exceed the 3.45-3.55 GHz ("3.45 GHz") band's out-of-band emissions ("OOBE") limit in the 3.7-4.0 GHz range.  The Mobility Division found that the purpose of section 27.53(n) – to ensure that 3.45 GHz devices effectively coexist with services operating in adjacent bands – would not be served by the rule's strict application since Ericsson's proposed radio will not cause harmful interference to operations in the 3.45 GHz, 3.55-3.7 GHz ("3.5 GHz"), or 3.7-4.2 GHz ("3.7 GHz") bands, and it found that the waiver would serve the public interest because it would help facilitate the deployment of multiband wireless services.  In granting Ericsson's waiver request, the Mobility Division imposed the following conditions:  (1) Ericsson's radio, when operated in carrier aggregation mode across the 3.5 GHz and 3.7 GHz Services, must comply with section 27.53(n)(1) of the Commission's rules in its entirety, except for the -25 dBm/MHz conducted power limit specified for emissions above 3560 MHz and the -40 dBm/MHz conducted power limit above 3570 MHz, as those limits apply throughout the 3.7 GHz band; (2) Ericsson's radio must comply with all Commission rules not specifically waived; and (3) When operating as a standalone device in any particular band, the device must meet the technical rules, including OOBE, for that band.  

FCC Commissioner Carr continues to recognize tower workers' contributions to 5G networks.

The FCC issued a News Release on February 3, 2023, announcing that Commissioner Carr has recognized tower climber – Benito "Benny" Banda – for his contributions to 5G and other next-generation builds.  Commissioner Carr has previously recognized the contributions of tower climbers through a series of 5G Ready Hard Hat presentations, commenting that "[w]hen many Americans pick up their smartphones, they assume that the networks are going to work – as if they run on magic or pixie dust.  They don't realize – or appreciate – the hard work of tower crews that power America's world-leading wireless networks."
Legislative Efforts
The House passes a bill that would extend the FCC's auction authority.

On February 27, 2023, the House passed a bill that would extend the FCC's auction authority to May 19, 2023.  The FCC's auction authority is set to expire on March 9, 2023.

The House reintroduces a bill that would require the FCC to determine the amount of spectrum needed to support the continued growth of the Internet of Things ("IoT") and 5G devices.

On February 9, 2023, Representative DelBene reintroduced the IoT Readiness Act of 2023.  If enacted, the bill would require the FCC to collect and maintain data on the growth of the use of IoT and 5G-enabled devices in order to determine the amount of spectrum that these devices need.  It would also require the FCC to biennially report to Congress on its data collection.

The House reintroduces a bill that would promote transparency regarding entities that hold FCC authorizations and licenses.

On February 2, 2023, Representatives Stefanik, Khanna, and Gallagher reintroduced the Foreign Adversary Communications Transparency (FACT) Act, which, if enacted, would direct the FCC to publish on its website a list of entities that hold an FCC license, authorization, or other grant of authority and are owned by the People's Republic of China, Russia, Iran, North Korea, Venezuela, and Cuba.  Commissioner Carr applauded the bill's introduction, noting that the bill "would bring much needed transparency and help strengthen America's communications networks against threats from malign actors."
Authors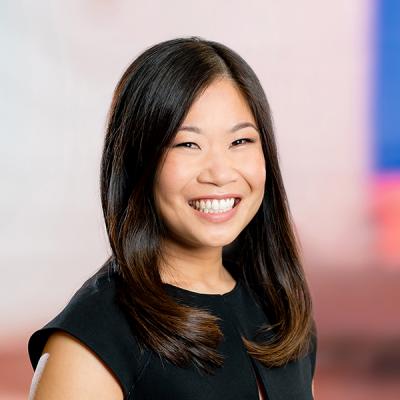 Member / Co-chair, Technology, Communications & Media Practice
Angela Y. Kung draws on significant knowledge of the wireless regulatory landscape and experience at the FCC to advise clients on FCC rules and procedures. With particular expertise on spectrum use policies and auction procedures, she has shepherded Mintz's clients through several FCC auctions related to next-generation 5G wireless technologies and routinely advocates on behalf of clients to help ensure that the agency's rules align with their interests.
Christen B'anca Glenn is a Mintz attorney who advises communications and technology clients on regulatory and compliance matters before the FCC.