What's New in 5G - January 2023
The next-generation of wireless technologies – known as 5G – is expected to revolutionize business and consumer connectivity, offering network speeds that are up to 100 times faster than 4G LTE, reducing latency to nearly zero, and allowing networks to handle 100 times the number of connected devices, enabling the "Internet of Things."  Leading policymakers – federal regulators and legislators – are making it a top priority to ensure that the wireless industry has the tools it needs to maintain U.S. leadership in commercial 5G deployments.  This blog provides monthly updates on FCC actions and Congressional efforts to win the race to 5G.
Regulatory Actions and Initiatives
Spectrum
The FCC announces that additional applications for mid-band spectrum in the 2.5 GHz band have been accepted for filing.

On December 8, 2022, the FCC's Wireless Telecommunications Bureau ("WTB") released a Public Notice announcing that four additional applications for spectrum in the 2.5 GHz band, the auction for which concluded on September 1, 2022, have been accepted for filing.  Petitions to deny the applications – listed here by licensee and here by market – were required to be filed by December 19, 2022.  Oppositions to a petition to deny were due by December 27, 2022, and replies to oppositions are due by January 4, 2023.

The FCC continues to transition incumbents from the 3.5 GHz band.

On December 21, 2022, the WTB released a Public Notice reminding grandfathered Part 90, Subpart Z wireless broadband licensees in the 3650-3700 MHz band that January 8, 2023 is the deadline for such licensees to either complete their transition to the Citizens Broadband Radio Service (Part 96), which they may use for commercial wireless services, or discontinue their operations in the band. 

The FCC updates its list of incumbent C-band earth stations for purposes of clearing the spectrum for commercial 5G services.

On December 9, 2022, the FCC's International Bureau ("IB") issued a Public Notice announcing that it has released an updated list of incumbent earth stations that are entitled to compensation for clearing the 3.7-4.2 GHz band ("C-band") so that it may be made available for commercial wireless services.  The updated list reflects changes since the list was last released in March (and amended in April), and it takes into account, among other things, filings to remove inactive or over-registered antennas as well as a variety of corrections and ministerial updates.  The list does not include any earth stations for which the IB has dismissed applications as not meeting the criteria for incumbent status since the release of the previous list. 
5G Networks
The FCC reminds providers of their obligations to report on their efforts to secure their networks and provides additional guidance on its rip-and-replace program.

The FCC's Wireline Competition Bureau ("WCB") released a Public Notice on December 12, 2022, reminding recipients of funding from the Secure and Trusted Networks Reimbursement Program to remove from their networks equipment and services that pose a national security threat – known as the rip-and-replace program – that they are required to file status updates with the FCC every 90 days beginning on the date the FCC approved their applications.  Because all initial status updates were due on October 13, 2022, the next status update must be filed by January 11, 2023. 
In addition, on December 14, 2022, the WCB released a Public Notice announcing that it has published updated FAQs for the rip-and-replace program.  The updated FAQs may be found here and on the FCC's website at:  https://www.fcc.gov/supplychain/reimbursement.
Legislative Efforts
President Biden signs into law the Consolidated Appropriations Act for fiscal year 2023, which includes provisions extending the FCC's auction authority and urging action to eliminate the potential for interagency spectrum disputes.

On December 29, 2022, President Biden signed into law the Consolidated Appropriations Act, 2023.  The Act, along with its explanatory statement and relevant House reports, extends the FCC's auction authority to March 9, 2023, prohibits TikTok on government devices, encourages NTIA and the FCC to take action to eliminate the potential for interagency spectrum disputes, and requires the FCC to report on efforts to help Tribes implement broadband services using 2.5 GHz spectrum, among other things.  Congressional leaders came to an agreement on a comprehensive spectrum legislation package that would have been included in the Act, but, late in the process, Senator Rounds objected to the package, making the auction authority extension provision the only spectrum-related provision included in the text of the Act.

The fiscal year 2023 National Defense Authorization Act becomes law.

On December 27, 2022, President Biden signed into law the James M. Inhofe National Defense Authorization Act for Fiscal Year 2023.  Among other things, the Act requires the Army, Navy, and Air Force to develop a plan specifying how 5G infrastructure, particularly an open radio access network, is expected to be implemented in their respective military departments.  It also requires the Department of Defense, no later than July 30, 2023, to establish a date by which 5G wireless broadband infrastructure will be deployed at all military installations.
Authors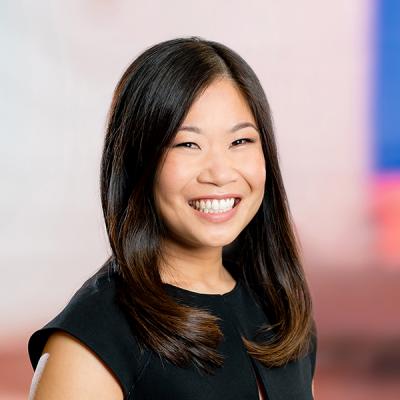 Angela Y. Kung draws on significant knowledge of the wireless regulatory landscape and experience at the FCC to advise clients on FCC rules and procedures. With particular expertise on spectrum use policies and auction procedures, she has shepherded Mintz's clients through several FCC auctions related to next-generation 5G wireless technologies and routinely advocates on behalf of clients to help ensure that the agency's rules align with their interests.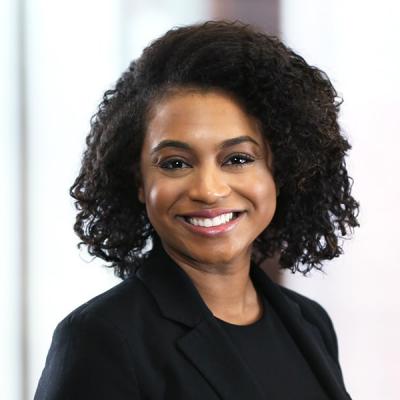 Christen B'anca Glenn is a Mintz attorney who advises communications and technology clients on regulatory and compliance matters before the FCC. She also has trial and appellate litigation experience, including drafting pleadings, motions, and briefs.