Telephone and Texting Compliance: Commission to Consider Rules Limiting Access to Numbering Resources to Curb Spoofing
The Federal Communications Commission ("Commission") has adopted new rules limiting direct access to numbering resources in another move designed to slow down illegal call spoofing and robocalling. At its September meeting, the Commission voted to adopt a Report and Order and Further Notice of Proposed Rulemaking, adding new obligations for interconnected Voice over Internet Protocol ("VoIP") service providers that obtain numbers for their customers directly from the Commission's numbering administrator. The Report and Order responds to a previous rule change granting those VoIP providers direct access to numbering resources rather than requiring them to go through a carrier partner. In the years after VoIP providers were given direct access, the Commission noticed a proliferation of VoIP providers and other entities originating calls. The Commission determined that this left the US voice network vulnerable to bad actors and more unlawful call traffic.
The Report and Order imposes several new obligations on applicants seeking direct access to numbers that will allow the Commission to better police numbering abuse and ensure compliance with its robocalling rules designed to keep illegal calls off US voice networks.
In particular, the new rules require applicants to do the following:
Certify that they (1) will not use the numbers to knowingly transmit, encourage, assist, or facilitate illegal robocalls, illegal spoofing, or fraud in violation of any of the Commission's robocalling, spoofing, or telemarketing obligations; (2) will fully comply with STIR/SHAKEN and the Commission's robocall mitigation program requirements, have filed a certification in the Robocall Mitigation Database, and have not been subject to any Commission or law enforcement investigation for failure to comply with any law, rule, or order applicable to unlawful robocalling or spoofing.
Disclose and keep current their ownership and affiliation information.
Certify their compliance with all current VoIP obligations designed to enhance public safety, prevent traffic pumping and intercarrier compensation abuse, ensure that Commission broadband maps are accurate, and ensure that providers actually provide the service they describe (Commission Forms 477 and 499).
Acknowledge that their direct access authorization is subject to their compliance with state laws and regulations related to state numbering requirements and businesses operating in the state where the numbers are requested.
Include a signed declaration that the certifications and information on their applications are true and accurate.
The Report and Order also codifies the Wireline Competition Bureau's direct access to the numbering resources application review, rejection, and revocation processes. And finally, the Commission directs the North American Numbering Council to study and submit a report examining how VoIP providers that obtain direct access to numbers use those numbers; whether those uses comply with the Commission's robocalling and other common carrier-related rules; the options for mitigating any of the adverse impacts on consumers from number misuse, disuse, and resale; and how any Commission-imposed requirements for or limits on numbering resource use would impact consumers, providers, and competition.
The Further Notice of Proposed Rulemaking accompanying the Report and Order seeks comment on additional proposals to require existing direct access authorization holders to submit the new certifications, disclosures, and acknowledgments adopted in the Report and Order and to disclose a list of states in which they seek to provide initial service. The Further Notice also seeks comment on a proposal to require number resellers with direct access to numbering resources to obtain the new certifications, disclosures, and acknowledgments from their customers receiving indirect access to numbers.
Chairwoman Jessica Rosenworcel praised the new rules, saying, "We are putting conditions on direct access to numbering resources to make sure we do not hand out numbers to perpetrators of illegal robocalls. This will safeguard our numbering resources, make life harder for those who want to send us junk calls, and a little easier for all of us who don't like getting them.
Authors
Russell H. Fox is a wireless communications attorney at Mintz. He guides clients through federal legislative, regulatory, and transactional matters. Russell also participates in FCC proceedings, negotiates spectrum agreements, and represents clients in spectrum auctions.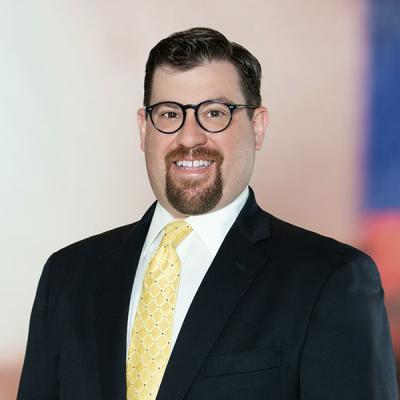 Jonathan Garvin is an attorney at Mintz who focuses on legal challenges facing companies in the communications and media industries. He advises clients on transactional, regulatory, and compliance issues before the FCC involving wireless, broadband, broadcast, and cable matters.