Delaware Bankruptcy Court Rules that Shareholder Cannot Enforce "Golden Share" Blocking Right to Dismiss Bankruptcy Filed Without its Consent
As the COVID-19 pandemic continues to disrupt businesses and markets, and companies begin to look to bankruptcy courts for relief from the resulting liquidity and operational distress, the issue of creditor and shareholder "blocking rights" seems likely to become an important topic as parties attempt to protect their investments. Only two months into the global pandemic, a Delaware bankruptcy court has already addressed the issue in what may prove to be an important decision regarding shareholder rights, finding that a minority shareholder's blocking rights were unenforceable as violating federal policy. 

Blocking Rights
As previously reported on this site, lenders have long sought "blocking rights" or "golden shares" to block or restrict the ability of their borrowers to file for bankruptcy. It is well established that such restrictions contained within loan documents are unenforceable by creditors; however, case law was split as to whether similar restrictions within corporate governance documents were enforceable by shareholders. Consequently, some lenders sought to take an equity stake in a borrower and additionally require a "blocking right" under the borrower's corporate governance documents as a means of controlling, i.e. restricting, a borrower's ability to seek bankruptcy relief. 
The right of a shareholder, who also is a creditor, to enforce such a blocking right has been upheld by the Fifth Circuit. In Franchise Services of North America, Inc. v. Macquarie Capital (USA), Inc. (In re Franchise Services of North America, Inc.), 891 F.3d 198 (5th Cir. 2018), the Fifth Circuit, interpreting Delaware law, held that state law determines who has the authority to file a voluntary bankruptcy petition and that bankruptcy law does not strip a minority equity holder of its voting rights to prevent a filing merely because it is also a creditor. There, the debtor did not obtain the consent of a shareholder – who was also a creditor – with blocking rights prior to commencing the bankruptcy, and, therefore, the bankruptcy was dismissed at the shareholder's request. 
Delaware Bankruptcy Court Dismisses Enforceability of Shareholder's Blocking Rights, Rejecting Fifth Circuit's Holding in Franchise Services
Earlier this month, Bankruptcy Judge Mary Walrath of the U.S. Bankruptcy Court for the District of Delaware rejected the Fifth Circuit's ruling and refused to dismiss a bankruptcy case on account of the debtor's failure to seek the consent of a shareholder – who was not also a creditor – with blocking rights.
The decision arises out of the bankruptcy case of Pace Industries, LLC, which filed for Chapter 11 protection with various affiliates on April 12, 2020 with a prepackaged plan of reorganization. Under the terms of the proposed plan, generally, lenders would be satisfied through a debt-for-equity swap and unsecured creditors would be paid in full, while existing shareholders would be wiped out. Five days after the petition date, a minority shareholder moved to dismiss the bankruptcy cases of certain of the debtors arguing that those debtors lacked the necessary authority to commence the bankruptcies because the shareholder, who had blocking rights under the corporate governance documents, had never consented to the filings. 
Ruling from the bench, the court stated that it was "prepared to be the first court" to find that "a blocking right by a shareholder who is not a creditor is void as contrary to federal public policy that favors the constitutional right to file bankruptcy." The court specifically rejected the Fifth Circuit's holding in Franchise Services, stating that it saw "no reason to conclude that a minority shareholder has any more right to block . . . the constitutional right to file a bankruptcy by a corporation than a creditor does." 
Importantly, the court found that, under Delaware law, a blocking right may "create a fiduciary duty on the part of the shareholder; a fiduciary duty that, with the debtor in the zone of insolvency, is owed not only to other shareholders, but to all creditors." This holding is interesting given that the concept of a shifting fiduciary duty owed to creditors when a company is merely in the "zone of insolvency" has been firmly rejected by Delaware courts.  Nevertheless, the bankruptcy court ruled that the facts of the case supported a finding that the shareholder's blocking right "does create a fiduciary duty" – those facts including that "the debtors are clearly in the zone of insolvency" and "their operations have been severely disrupted by the COVID pandemic." Indeed, the decision places a heavy emphasis on the court's finding that bankruptcy was the only means by which the debtors could address their liquidity and operational issues and offer a solution that benefited most stakeholders. 
In summarizing its ruling, the court concluded as follows –
And I think that, whether or not the person or entity blocking access to the Bankruptcy Courts is a creditor or a shareholder, federal public policy does require that the Court consider what is in the best interest of all, and does consider whether the party seeking to block it has a fiduciary duty that it appears it is not fulfilling by not specifically . . . considering the rights of others in its decision to file the motion to dismiss. 
Key Takeaway
While shareholders with blocking rights may have taken some comfort from the Fifth Circuit's ruling in Franchise Services, the ruling in Pace Industries may cause some discomfort. Not only did the bankruptcy court reject the Firth Circuit's interpretation of Delaware state law and rule that a shareholder's blocking rights were unenforceable – even when that shareholder is not also a creditor – but it went on to say that blocking rights may give rise to fiduciary duties to creditors and other shareholders. In rejecting the position that a debtor's failure to honor a blocking right is, per se, grounds to dismiss a bankruptcy case, the court adopted a holistic, "best interests of all" standard, which is aligned with the language governing dismissals under Section 1112(b) – although that section is not referenced in the ruling. An appeal of the ruling can be expected, but it remains to be seen how other courts will address the issue of "bankruptcy blockers" as businesses continue to struggle with the (lasting) effects of the COVID pandemic. 
 
Author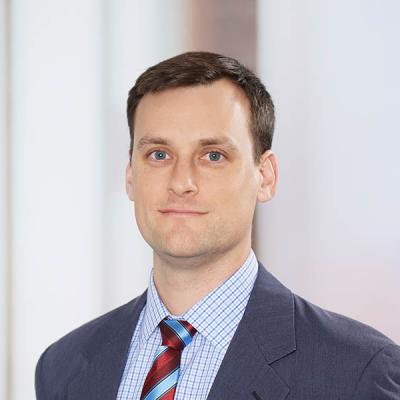 Timothy J. McKeon is an attorney focused on bankruptcy and restructuring matters. He has represented Chapter 11 debtors, secured and unsecured creditors, indenture trustees, and defendants in bankruptcy litigation matters.