Debtor Representation Tailored to Each Client's Needs
The firm's restructuring and bankruptcy attorneys have extensive experience representing companies in restructuring and reorganizing their debt. Our toolkit includes options ranging from standstill agreements, to debt extensions or other out-of-court workouts, to pre-packaged, pre-negotiated, or traditional Chapter 11 bankruptcy filings. 
Share
Awards
Best Lawyers®
7 bankruptcy attorneys in the Boston, New York, Los Angeles and San Diego offices recognized (2023)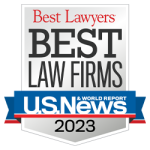 U.S. News and Best Lawyers®
Ranked Nationally (2010 – 2023), in Boston (2010 – 2023), in New York (2023) and in San Diego (2011 – 2023) for Bankruptcy and Creditor Debtor Rights / Insolvency Law, "Best Law Firms"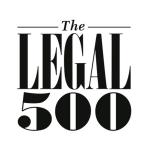 Legal 500 United States
Ranked Tier 1 within Restructuring, including Bankruptcy: Municipal (2022)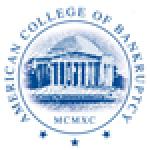 American College of Bankruptcy
2 Members within the prestigious, invite only, American College of Bankruptcy
Our Approach
We have represented a broad variety of stakeholders in bankruptcy restructurings. So we understand the strategic and tactical issues and interests of different constituencies. And we leverage this experience in restructuring situations to achieve successful results.
Our attorneys have extensive experience in all aspects of restructurings, including the formulation and confirmation of reorganization plans, cramdown litigation, relief from stay litigation, cash collateral and adequate protection negotiations, debtor in possession financing, asset sales, valuation trials, avoidance actions, and bankruptcy appeals.
Collaborative Approach
Due to the complex nature of restructuring matters, we take a highly collaborative approach to resolving the myriad issues facing our clients. We involve our corporate, tax, public finance, real estate, employment, and litigation practices, when needed, to meet our clients' goals and provide effective counsel.
Selected Debtor Engagements
ACT Manufacturing, Inc.
Caribbean Petroleum Corporation
Casual Male Corp
CEVA Investments, Ltd.
Divine, Inc.
Engage, Inc.
Filene's Basement, Inc.
Globe Manufacturing, Inc.
Great Northern Paper, Inc.
Joan Fabrics Corporation
Kincaid Pharmaceuticals
New Care, Inc.
Malden Mills Industries, Inc.
Sanitec Industries, Inc.
Maurice "The Pants Man" Corporation
Contemporary Industries Corporation
Lexington Jewelers Exchange, Inc., d/b/a Alpha Omega Jewelers
The Paper Store, LLC
Areas of Focus
Out-of-court restructuring
Chapter 11
Sale of assets
Litigation
Advising directors and officers with respect to fiduciary duties
What Our Clients Are Saying
"They have a deep bench, so you always get good people. They are very responsive, work well as a team and are highly regarded in our industry."
Client, Director, Private Equity Firm
"Their representation is very thoughtful, strategic and forward-thinking, so there is a plan going forward."
Client, Director, Global Asset Manager
Meet Mintz
Our attorneys leverage substantial experience in restructuring situations to help clients achieve successful results.