MintzTech Connect Industry News: Spotlight on Moolah Kicks
We are excited to highlight Moolah Kicks in this month's edition of MintzTech Connect.
Until very recently, the market for women's basketball shoes was virtually non-existent. This fact drove Natalie White to form Moolah Kicks, the first and only women's basketball brand with sneakers made to biomechanically fit female athletes.
Having grown up playing basketball, White was attuned to the disparate treatment between men's and women's sneakers and its performance and social implications. Like many female ballers, White had to play in boy's, men's, or unisex sneakers that did not properly fit her feet, increasing the risk of injury. White was also aware of how men's basketball is held as the standard that women's basketball is compared to — either legitimized or delegitimized — depending on how closely it aligns with the male sport.
The disparities appeared even starker when White became the manager of the women's varsity team at Boston College. The idea to create a female oriented sneaker was conceived after watching an ad featuring top WNBA players promoting a sneaker named after an NBA player — a sneaker named after and designed for men. Men's and women's feet are different, and by not crafting a shoe that fit their feet, the women's game was suffering.
Moolah Kicks started with a crowdfunding campaign in May 2021 and a unique design process that solicited input from women's basketball players. White contacted college players and professional athletes she knew through her work at Boston College. She stood outside the school's arena during game nights and asked the young female players what they would change about the shoes they played with. She even asked for feedback from ballers as young as five years old.
The brand was able to fill the gap in the shoe market for women. In 2021, Moolah Kicks released their debut sneaker — the Phantom 1 — in over 140 DICK's Sporting Goods stores across the country, marking a historic partnership with the retailer.
In just one year, Moolah Kicks received a positive market response that is fueling an expansion into more than double their original DICK's Sporting Goods stores. The company's latest design — the Neovolt Pro — will be available in more than 450 DICK's stores — more than half of the retailer's locations nationwide. The Neovolt Pro model improves on the tech of the original sneaker, including a high-energy return midsole for faster push-off, a stability control heel for a quicker first step, and a webbing lacing system for an even better fit.
The trailblazing shoe will soon be worn by Division I collegiate and professional athletes after signing its first two players from Division I powerhouses. University of Connecticut (UConn) guard Caroline Ducharme will lace them up in a name, image, and likeness (NIL) deal this NCAA season, and Indiana Fever rookie and NCAA National Champion Destanni Henderson will wear the shoe exclusively when the WNBA season starts later this year.
White has grown her company into something more than just a footwear solution for female players. Each dollar earned by Moolah Kicks is reinvested into either making more products for women's basketball players or into higher sponsorship dollars, and therefore more financial opportunities, for professional female athletes. The brand has fostered an upward cycle of elevating on court performance and increasing financial opportunity in women's basketball.
White hopes that Moolah Kicks will soon be on the feet of all girls and women's basketball players in the country.
Author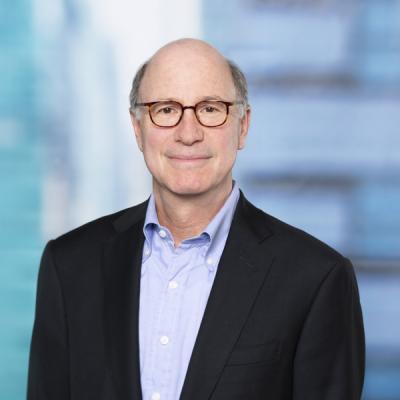 Member / Chair, Technology Practice; Co-chair, Venture Capital & Emerging Companies Practice
Daniel I. DeWolf is an authority on growth companies and serves as Chair of Mintz's Technology Practice Group and Co-chair of the firm's Venture Capital & Emerging Companies Practice. He has worked on pioneering online capital-raising methods. He also teaches venture capital law at NYU Law School.