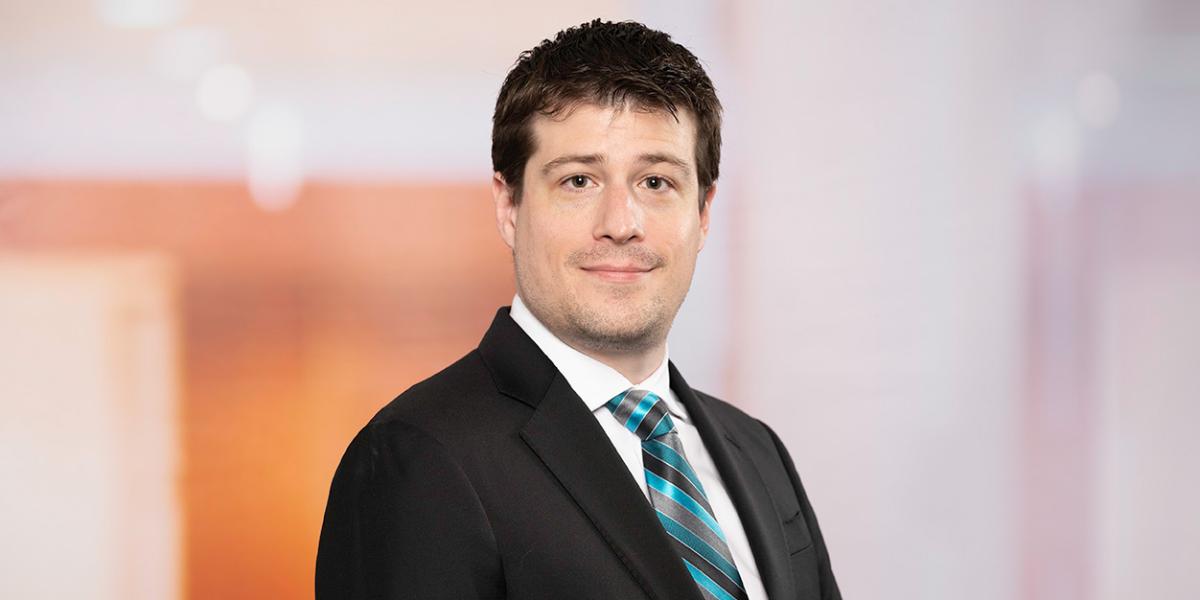 Jason is a registered patent agent with an educational and professional background in mechanical engineering. He focuses his practice on patent drafting, prosecution, and portfolio strategy, drawing on his technical capabilities to help clients develop global patent portfolios that can be monetized while excluding competitors. His work encompasses matters across the lifecycle of intellectual property, such as responding to office actions, instructing foreign associates on international filings, and providing technical support for patent litigation and post-grant proceedings. Jason advises clients of all sizes, from start-ups to large corporations, including academic research and medical centers and companies in the aerospace and defense, consumer products, energy and petrochemical, manufacturing, medical devices, optics, and transportation industries.
Jason has experience in a broad range of mechanical technologies, including oilfield drilling, robotics, seismic analysis and equipment, internal combustion in connection with reciprocating and turbine engines, vehicle systems, turbochargers, winged and rotor aircraft mechanical controls, inlet and nozzle design for supersonic aircraft, surface and subsea robotics, human interfaces, energy recovery systems, flywheel energy storage systems, carbon fiber and other fiber-reinforced composite construction, motion control systems, valves, wind turbines, solar panels and related technology, bed and sleep systems, and 3D printing.
In the electrical arena, Jason has experience with control systems, sensor-based control, electronics and mobile device packaging, motors and generators and related power electronics, magnetic bearings and controls, battery charging and discharging control systems, analog circuits, HiFi audio technologies, optoelectronics, drone technologies, and home automation technologies. His experience with software includes software modeling of physical systems, oilfield drilling simulation, modeling of rock fracture and fluid flows, engine control systems related to reciprocating and turbine engines, and the Internet of Things (IoT).
Jason has significant engineering experience in the oil and gas industry and as a hobbyist. He gained first-hand knowledge of oil and gas equipment while working as a rotating equipment engineer, a static mechanical and facilities engineer, and an off-shore facilities engineer for a global corporation. In his roles, he worked on oil rigs, coordinated with drilling operations teams, troubleshot faulty equipment, conducted root cause analysis, was responsible for ensuring QA/QC equipment requirements, and more. He also has certifications in root cause failure and CAD modeling and is a registered Engineer-in-Training (EIT) in Texas. In his spare time, he has designed and built his own HiFi amplifiers, developed fuel maps for his turbo-charged car, experimented with autonomous drones, and used CAD drafting to create designs. Prior to joining Mintz, he also worked with one of the largest IP boutique law firms.