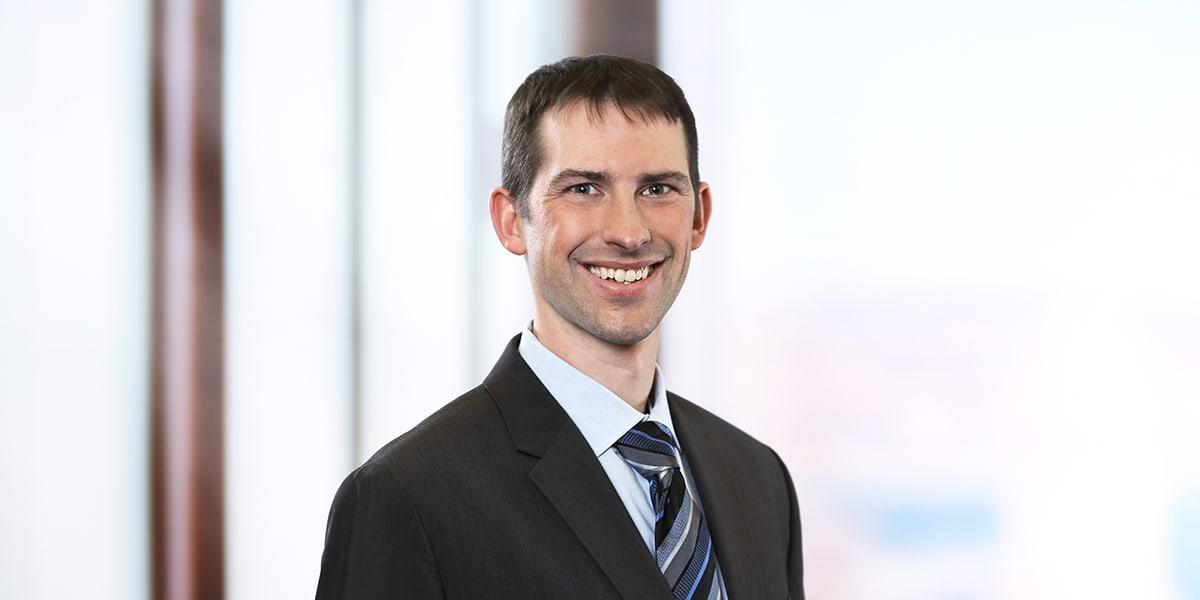 John's practice focuses on complex commercial litigation across a variety of areas, including contract disputes, insurance litigation, and securities and financial fraud litigation. John has achieved numerous successful results in these areas and has played an integral role on a variety of trial teams.
John also actively participates in pro bono matters. Most recently, John secured a significant victory in New York Immigration Court, obtaining asylum for a client who came to Mintz after missing the one-year filing deadline, and who had been placed in removal proceedings after his initial application was denied.
Prior to his career in law, John earned a Master's Degree in Secondary Education from Boston University, and taught High School English at Medway High School where he also coached freshman basketball and varsity distance track.
During law school, John served on the Boston College International & Comparative Law Review. He was a Summer Associate at Mintz in 2009.
Education
Boston College (JD)
Boston University (MA)
Vanderbilt University (BA)
Experience
Representing the fund manager of a shariah compliant real estate fund in a matter commenced by the fund's sponsor. The dispute relates to the fees paid to the fund manager. We are representing the fund manager in the SDNY litigation and the related SEC investigation.
Achieved a significant victory for our client Manischewitz, a leading brand of kosher food products, in a dispute before the New York State Supreme Court. The plaintiff alleged our client excluded him from the koshering process and that Manischewitz products did not meet the Orthodox Union (OU) kashrut standards required to be sold with the OU symbol. The New York State Supreme Court granted Manischewitz and the Orthodox Union's motion to dismiss all causes of action for lack of subject matter jurisdiction and failure to state a claim.
Representative Matters
Successfully defended Neurotrope Biotechnology Inc in a securities class action case. The Mintz team achieved a complete victory at the motion to dismiss stage.
Represented a global asset management company and senior director of company defending against claims of breach of contract, breach of fiduciary duty and financial fraud.
Represented a distributor of mechanical screening equipment in breach of contract and tortious interference litigation.
Represented the corporate officer of international software company defending against claims of securities fraud.
Represented an insured in a potential coverage action.
Represented a reality television star in breach of contract and copyright litigation.
Pro Bono
Providing pro bono representation to an asylum client.
Providing pro bono legal guidance to a client in obtaining supplemental security income for 2-year old son.