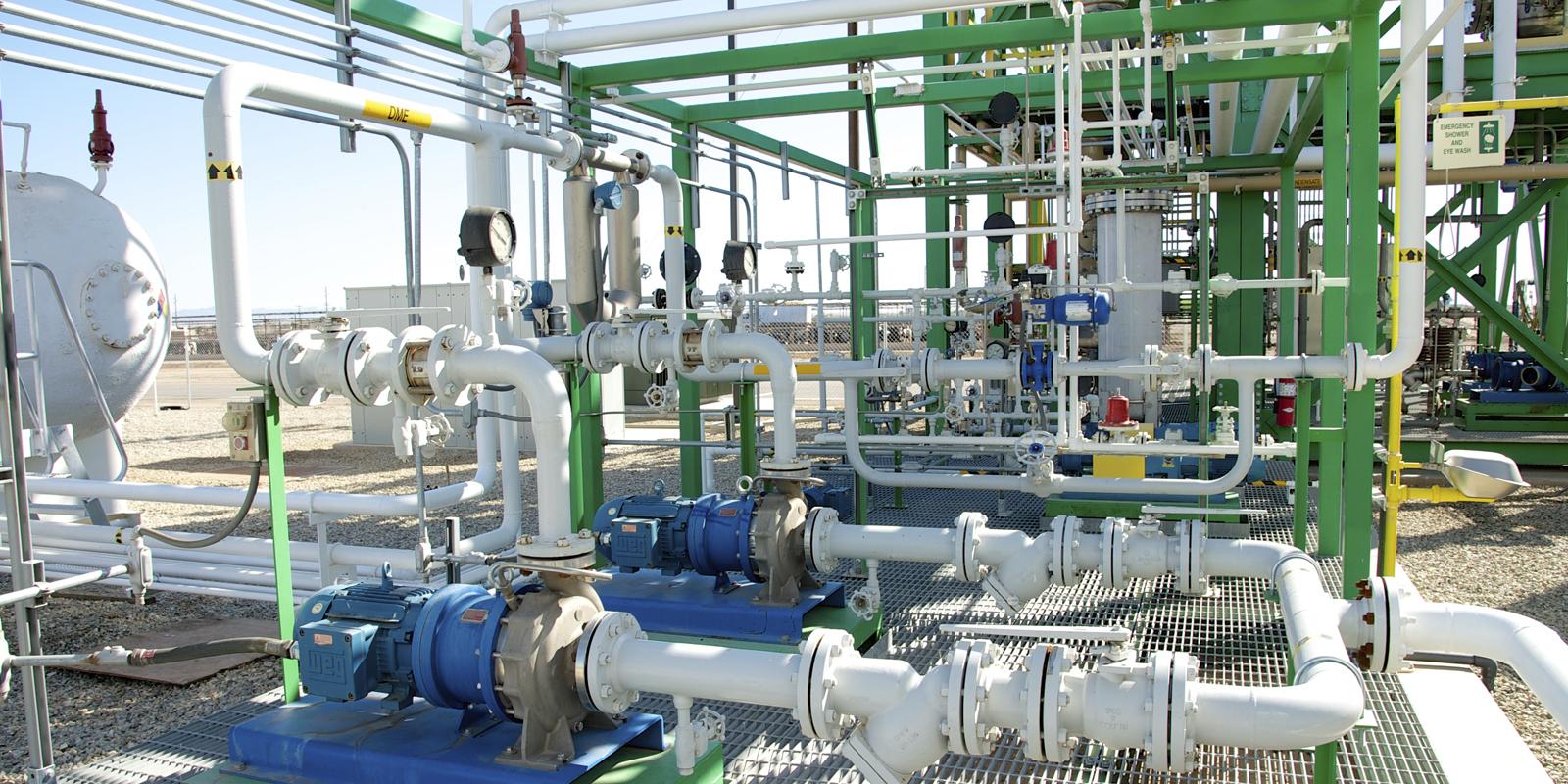 Mintz Advises Energy Innovator Oberon Fuels on Strategic Collaboration
Key Facts
Oberon Fuels' technology converts biogas from organic waste into ultra-low-carbon renewable dimethyl ether (rDME) fuel
rDME is an alternative to diesel that can be used in heavy equipment and trucks, blended into propane to reduce its carbon intensity, and easily converted to hydrogen for fuel-cell electric vehicles
Oberon has attracted more than $30 million in private funding since its founding in 2010
In 2019, the State of California awarded Oberon a $2.9 million grant to help the company upgrade its DME pilot facility to demonstration scale, conduct vehicle demonstrations of various uses of rDME, and produce the first rDME fuel in the United States
Mintz negotiated Oberon's collaboration with SHV Energy, the world's largest propane fuel distributor, which calls for SHV to help fund rDME projects, test rDME blended with propane, and use its global distribution network to increase the use of rDME
The Situation
Oberon Fuels, a developer of renewable dimethyl ether (rDME) fuel that can be used as a diesel fuel alternative, propane blending agent, or converted to hydrogen to power fuel-cell electric vehicles, aimed to scale up its pilot plant in Brawley, California for the first-ever production of rDME in the United States. When its plant came online in 2013, the company produced the first fuel-grade DME in North Amerca. To date, more than $30 million in private funding has been invested in Oberon, and its DME fuel has been used by Volvo Trucks, Mack Trucks, and Ford Motor Co. for vehicle demonstrations around the world.  
A $2.9 million grant, secured from the California Energy Commission in June 2019, provided Oberon with a solid foundation for its next stage of development. The grant helped to fund a multiphase project encompassing an upgrade of Oberon's pilot DME plant, projects to demonstrate the commercial feasibility of various DME applications, and the production of the nation's first-ever rDME fuel.
Around the same time as Oberon was awarded the grant, President Rebecca Boudreaux, PhD, began thinking about aligning the company's corporate structure with its current goals and bringing in external partners to assist with market development. When she reconnected with a contact from energy industry events, Thomas R. Burton, III, the Chair of Mintz's Energy & Sustainability Practice, she asked if Mintz could help Oberon negotiate an agreement with SHV Energy, the world's largest distributor of liquefied petroleum gas (LPG). SHV Energy, part of SHV, needed partners to help it meet its commitment to make 100% of its energy products from renewable sources by 2040.
SHV is a family-owned, decentralized company that employs more than 60,000 people and is present in 58 countries. The company is active in energy distribution, cash-and-carry wholesale, heavy lifting and transport activities, industrial services, and animal nutrition and aquafeed as well as in the exploration, development, and production of oil and gas and providing private equity through its seven companies.
The Approach
To provide Oberon with a solid foundation for growth, Sebastian E. Lucier, a Member in the firm's Venture Capital & Emerging Companies Practice, along with corporate Associates Joshua E. Summers and Joshua B. Bergmann, helped the company in restructuring its existing debt and equity, including the creation of a new equity incentive plan that enhances its ability to attract and retain highly qualified employees.
Lucier and these attorneys, along with Burton and Of Counsel Tali M. Tuchin, also played instrumental roles in guiding Oberon through its negotiations with SHV Energy. After evaluating various ways in which SHV Energy and Oberon could work together, they decided to pursue a collaboration to help Oberon commercialize its technology and SHV to meet its renewable energy target. Under the February 2020 collaboration agreement, SHV will provide funding to support Oberon's development of rDME fueling infrastructure and alternative fuels for vehicles as well as testing of rDME blended with propane. SHV will also utilize its global distribution network to advance the use of rDME. Throughout the discussions between the two parties, Lucier, Tuchin, and the other Mintz attorneys counseled Oberon on the legal intricacies and cultural differences of agreements with international partners.
With the collaboration in place, Mintz employment attorney and Member Jennifer B. Rubin advised Oberon throughout the virtual interviewing process it used to hire two management team members in April 2020 amid the COVID-19 pandemic. She is also counseling the company on how to implement social distancing in the training and production process as the company hires workers for its plant in the coming months.
The Outcome
The SHV collaboration, signed as the coronavirus pandemic began affecting the West Coast of the United States, along with the California grant, is enabling Oberon to thrive in an extremely challenging economic period. While market conditions have compelled companies across a broad range of industries, including clean energy, to layoff significant numbers of employees, Oberon is expanding. The company brought Director of Operations John Valle and Director of Engineering Bipin Patel on board in April 2020, and it plans to hire an additional eight or nine workers at the production facility in the summer of 2020. The company expects to begin producing rDME in early 2021 and ultimately plans to make about 1.6 million gallons per year at this location while exploring expansion opportunities. 
With a growing team and a collaboration with a global company, Oberon is poised to commercialize rDME and attract additional equity financing and strategic partners as needed. This sets the company on a course to advance its dual mission of creating technology to reduce carbon emissions from diesel engine vehicles and recycling waste into renewable fuels.