Trump Administration Proposes Requiring Disclosure of Drug Prices in TV Ads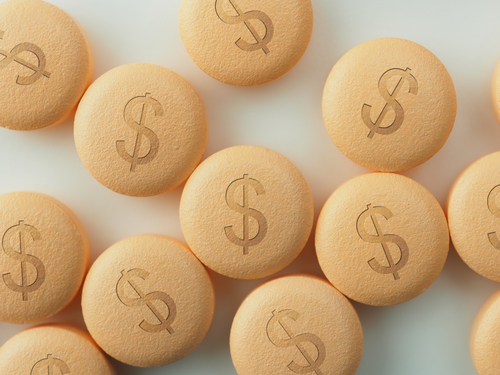 The Trump Administration is moving full speed ahead with its proposals under the Blueprint to Lower Drug Prices (the "Blueprint").  Earlier this week, the Centers for Medicare & Medicaid Services ("CMS") released a proposed rule that would require pharmaceutical manufacturers to disclose the list price of their pharmaceutical products in direct-to-consumer ("DTC") television ads (the "Proposed Rule").  This comes only a week after the President signed legislation prohibiting "gag clauses" in pharmacy agreements and allowing pharmacists to tell patients that they can obtain a product for less by paying the cash price instead of their insurance company's negotiated rates.
This recent Proposed Rule is relatively straightforward: any prescription drug or biologic with a list price of more than $35 that may be directly or indirectly covered by Medicare or Medicaid must include the following statement in DTC television ads:
"The list price for a [30-day supply of] [typical course of treatment with] [name of prescription drug or biological product] is [insert list price]. If you have health insurance that covers drugs, your cost may be different."
CMS proposes that the "list price" in the above statement should be the product's Wholesale Acquisition Cost ("WAC"); however, CMS is seeking comment on whether WAC best reflects the "list price."  WAC is the published price that pharmaceutical manufacturers charge wholesalers for their products.  WAC does not include any prompt pay or other discounts, rebates or reductions in price. It is also different from the usual and customary price that a cash paying patient pays at the pharmacy. 
CMS further proposes that the only "enforcement mechanism" under the Proposed Rule would be the annual publication of a list of manufacturers that have not complied with the disclosure requirements.  CMS believes violations of the regulation would be enforced as unfair and deceptive marketing through the Lanham Act, which allows competitors to bring causes of action against each other.  In other words, CMS is anticipating that the industry will self-police compliance with the regulation.  However, CMS is also seeking comment on other approaches to enforce compliance with the Proposed Rule. 
Notwithstanding the straightforward nature of the Proposed Rule, it is clear that CMS is bracing itself for legal challenges.  CMS spends a significant portion of the preamble defending its rationale for requiring list price to be disclosed and its authority to issue this Proposed Rule, as well as attempting to preempt potential First Amendment challenges. 
The stated purpose of the Proposed Rule is to reduce the price "that consumers pay for prescription drugs and biological products."  CMS' rationale is that by providing beneficiaries with "relevant information about the costs of prescription drugs and biological products," beneficiaries can make informed decisions that minimize their out-of-pocket costs and reduce costs to Medicare and Medicaid.  CMS believes that requiring pricing information in ads allows beneficiaries to "price shop," so that the prescription drug market can be similar to other commodities.  CMS points to market research among other commodities finding that when pricing information is available, competition increases resulting in price reductions.  One interesting note is that out-of-pocket costs only impact non-dual-eligible Medicare beneficiaries.  States can only charge Medicaid beneficiaries a nominal prescription drug copay that is identified in the Medicaid State Plan or in regulation.  Dual-eligible beneficiaries have a copayment that ranges from $0 to $8.35, regardless of the drug's WAC. 
CMS states that it has legal authority to promulgate this Proposed Rule because the Social Security Act requires that the Secretary administer the Medicare and Medicaid programs in a manner that minimizes unreasonable expenditures.  Further, it explains that Congress explicitly directs HHS to operate the Medicare and Medicaid programs efficiently.  CMS argues that promoting pricing transparency promotes efficient markets and can reduce unnecessary expenditures.  It is interesting to note the Administration determined that this rule should be issued by CMS, rather than FDA or Federal Trade Commission, which otherwise regulate the advertisement of prescription drugs and market competition, respectively.  Statements from Secretary Azar and HHS officials indicate that HHS did not use FDA's authority because such authority is limited to drug claims and side effects. 
Additionally, CMS tries to preempt any First Amendment challenges against its proposal, stating that this price disclosure "consists of purely factual and uncontroversial information about a firm's own product."  CMS argues that prescription drug price disclosure is no different from requiring the disclosure of calories on menus or an insurer's financial interest in PBMs, which have been upheld by either the United States Supreme Court or circuit courts. 
CMS will accept comments on this rule for 60 days following its publication to the Federal Register.  Given the speed in which the Administration is tackling the proposals in its Blueprint, we will continue to track developments.   
Authors
Lauren M. Moldawer is an attorney who advises pharmacies, PBMs, managed care organizations, and other payors for Mintz. She provides guidance on transactional, regulatory, and fraud and abuse matters. Lauren draws upon her experience working for the Federal Coordinated Health Care Office.
Theresa advises clients on all aspects of the pharmaceutical supply chain. Her practice involves counseling industry stakeholders on a range of business, legal, transactional, and compliance matters.