Landmark AseraCare Case Finally Ends in Settlement
As many of our readers know, the AseraCare case was closely watched over the last several years because of its significance to efforts by the Department of Justice (DOJ) to allege that submission of claims for services lacking "medical necessity" violate the False Claims Act (FCA) as well as to efforts by providers to defend such cases.  On February 26, we learned that the AseraCare case has reached its dramatic conclusion with an agreement to resolve $200 million in alleged damages for the agreed amount (as reported by AseraCare) of $1 million.
In this case, United States v. AseraCare Inc., 2:12-cv-00245 (N.D. Ala. 2016), relators (and DOJ in intervention) accused hospice provider AseraCare of submitting false claims to Medicare for patients who were not, in fact, eligible for hospice benefits.  We have been following AseraCare since October 2015, when a jury found in favor of DOJ on the issue of "falsity" after the district court judge took the unprecedented step of granting defendant AseraCare's motion to bifurcate the jury trial into two parts: the first regarding whether the claims at issue were objectively "false" and the second regarding whether AseraCare had "knowledge" that the claims at issue were false. 
In addition to the unusual decision to bifurcate the issues of falsity and knowledge at trial, this case also drew attention because of DOJ's use of statistical sampling and extrapolation to arrive at a damages figure of more than $200 million (based on a sample of 123 patients).  These unique features were the first of many that made this case one to watch over the next several years.
For example, in April 2016, after the first phase of the bifurcated trial, the district court judge granted summary judgment in favor of AseraCare, sua sponte, on the basis that the government's proof on the falsity element, based on an expert's testimony, failed as a matter of law.  The court held that if "all that exists is a difference of [medical] opinion," there can be no "falsity" under the FCA.  (For more details on that decision, as well as the many unusual twists in this case, you can review our blog post from April 2016.)
The district court's decision came at a time when courts around the country took varying positions on the question of falsity in FCA medical necessity cases.  The FCA bar watched to see if a consensus or a split might emerge as to whether a disagreement regarding medical necessity would be a viable theory in FCA cases.  The AseraCare decision was seen as a possible bellwether of how future courts would decide this same question. 
After the district court granted AseraCare's request for a new trial in 2016, DOJ appealed this decision (and others) to the Eleventh Circuit Court of Appeals, which took three years to decide the case.  Over those three years, several other district and circuit courts of appeal considered this question and issued decisions that permitted FCA suits brought under this theory to proceed.  (Our previous posts on these cases are available here, here, and here.) 
In September 2019, the Eleventh Circuit issued a decision agreeing with the district court that "a clinical judgment of terminal illness warranting hospice benefits under Medicare cannot be deemed false, for purposes of the [FCA], when there is only a reasonable disagreement between medical experts as to the accuracy of that conclusion, with no other evidence to prove the falsity of the assessment."  (More detail on the Eleventh Circuit's decision can be found here.)  The Eleventh Circuit also wrote that purported evidence of a "corporate scheme" is not probative as to whether claims were false, absent a specific linkage of the evidence to the claims at issue.
The Eleventh Circuit remanded back to the district court the issue of the scope of the evidence on which the government should have been able to rely in making its argument that disputed issues of fact existed (beyond just the difference of experts' medical opinions) sufficient to warrant denial of the district court's post-verdict sua sponte reconsideration of summary judgment on the falsity question.  In December 2019, the district court denied the government's request to introduce new evidence beyond the record (as to both phases of the trial).
Given DOJ's original damages calculation of $200 million and the complex procedural history of this case, the case remained closely watched.  On February 26, we got our answer about how this case would end when the parties filed Joint Stipulations of Dismissal, indicating that they had reached a settlement.  (You can review the Joint Stipulations by clicking here and here.)  While it was not necessarily surprising that this case (like many FCA cases) ended in settlement, it was surprising that the reported settlement amount was $1 million.  Some could interpret this comparatively low settlement (in light of DOJ's initial damages calculation) as an indication that the government did not want to take the risk of returning to trial (without being able to introduce new evidence) and receiving what it views as another unfavorable result - and that AseraCare was willing to enter into settlement at this juncture to avoid the expense of ongoing litigation.
Regardless of the reasons for the settlement, the district court's and the Eleventh Circuit's rulings still establish the important principle that mere clinical disputes among treating physicians and experts alone cannot establish "falsity," but leave open the issue of what is required to establish "objective" falsity.  From these decisions, DOJ and relators' counsel filing qui tam complaints now have a roadmap and will likely seek to establish "falsity" with evidence beyond subjective clinical disputes.  Indeed, they have been in many other "medical necessity" cases.
As always, we will continue to watch FCA medical necessity cases to see what the future holds in this important area of law.
Authors
Samantha advises clients on regulatory and enforcement matters. She has deep experience handling violations of the federal ant-kickback statute and FCA investigations for clinical laboratories and hospitals.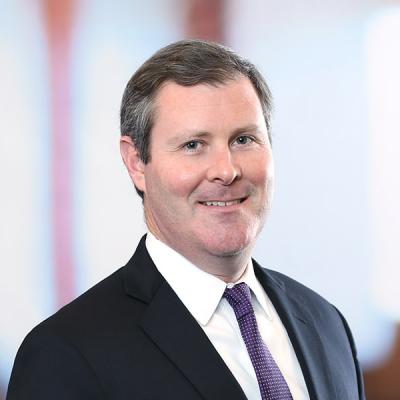 Member / Co-Chair, Health Care Enforcement Defense Practice
Brian P. Dunphy is a member of the Health Care Enforcement & Investigations Group at Mintz. He defends clients facing government investigations and whistleblower complaints regarding alleged violations of the federal False Claims Act. Brian also handles commercial health care litigation.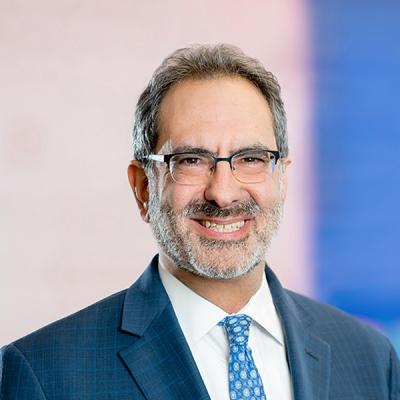 As a former official in the Civil Fraud Section of the U.S. Department of Justice, Larry has deep experience handling FCA investigations and qui tam litigation for industry leading health care clients across the country.