Senate Democrats Pass Long-Awaited Drug Pricing Reforms in Budget Reconciliation Bill
On Sunday, August 7, 2022, after extensive deliberation, Senate Democrats passed their long-awaited reconciliation bill, the Inflation Reduction Act of 2022 (the "Reconciliation Bill"). In addition to climate and tax provisions, the Reconciliation Bill includes a revised drug pricing reform package that Democrats approved last month. This drug pricing reform package was highly negotiated among Senate Democrats after Senator Joe Manchin's lack of support stalled the $1.75 trillion Build Back Better Act that passed in the House late last year. In an attempt to lower prescription drug prices for seniors, the bill, among other things, does the following:
(1) allows Medicare to negotiate for lower drug prices for a limited number of drugs,
(2) institutes an "inflation rebate" that would require manufacturers to pay Medicare the difference if prices for certain drugs rise faster than inflation,
(3) changes Part D beneficiary spend by establishing a maximum out-of-pocket (MOOP) annual spend limit for beneficiary Part D prescription drug expenses, requiring plans, at the request of the member to spread MOOP over the remaining of a plan year, to offer the option to pay cost-sharing in monthly-capped amounts, eliminating cost-sharing for catastrophic coverage and Part D vaccines, and capping monthly out of pocket costs for insulin at $35 for Medicare beneficiaries, and
(4) delays implementation of the Part D rebate rule released by the Trump administration.
Changes from the Build Back Better Act
The drug pricing reform package includes several scaled-down measures from what was proposed in the Build Back Better Act. For example, the Reconciliation Bill approves Medicare negotiation of certain drug prices and does not extend such prices to private health insurance. In addition, the Reconciliation Bill includes an inflation cap that does not reverse previous price hikes, which was part of the former proposal. Other notable provisions from the Build Better Act, like pharmacy benefit manager (PBM) transparency requirements, were spun into their own legislation. Rather than repealing the Part D rebate rule, the Reconciliation Bill further delays its implementation.
Medicare Drug Price Negotiation
The Reconciliation Bill allows Medicare to negotiate maximum fair prices for single-source drugs and biologics under a specific timeline – the Department of Health and Human Services (HHS) will select 10 drugs eligible for negotiation in 2026 and an additional 15 drugs in each of 2027 and 2028. In 2029 and forward, HHS will select 20 drugs eligible for negotiation each year. 
HHS will choose the drugs eligible for negotiation from among the 50 drugs with the highest total Part D expenditures and the 50 drugs with the highest total Part B expenditures. The bill also provides some exemptions from negotiation, for example, orphan drugs and certain small biotech drugs.
Inflation Rebate
The Reconciliation Bill institutes a cap on drug price inflation by requiring manufacturers to pay an "inflation rebate" to Medicare if prices for certain drugs (i.e., those not selected for negotiation) rise faster than inflation.
Part D Plan Redesign
The Reconciliation Bill includes a number of provisions that transform the overall Part D benefit. These changes include, among other things, the following limits on beneficiary spend:
Cap on Beneficiary Monthly Spend: Requires Part D plans (including MA-PDs) to offer enrollees the option to elect to pay cost-sharing amounts under the plan in monthly-capped amounts. For beneficiaries who elect to participate, the plan would calculate the first month's cap by subtracting costs incurred by the enrollee from the annual out-of-pocket threshold and dividing the remainder by the number of months remaining in the plan year. In subsequent months, the cap is calculated by dividing the sum of remaining out-of-pocket costs yet to be billed to the beneficiary (and any additional out of pocket costs) by the number of months in the remaining year.


Cap on Beneficiary MOOP Annual Spend: Establishes a new Medicare beneficiary maximum out-of-pocket (MOOP) spend of $2,000 a year for out-of-pocket prescription drug expenses. Current procedures require patients to pay a percentage of the cost of expensive drugs with no limit.

Cap on Insulin Prices: Places a $35 cap on the monthly cost of insulin for Medicare beneficiaries. A parallel $35 cap on monthly out of pocket insulin costs for commercial health plans was removed based on reconciliation budget procedural concerns, despite the seven Republicans who voted alongside Democrats to waive budget rules in order to keep the cap for the commercial market in the bill.


No Beneficiary Cost-Sharing for Catastrophic Coverage: Eliminates the beneficiary 5% coinsurance for Part D catastrophic coverage.

Stabilization of Beneficiary Premiums: Limits annual increases in Medicare Part D beneficiary premium payments to a maximum increase of 6% each year between 2024 and 2030.


No Beneficiary Spend on Vaccines: Eliminates cost-sharing for all Part D covered vaccines.
Delayed Implementation of Trump Administration Part D Rebate Rule
The bill further delays implementation of the Part D Rebate Rule until January 2032, which will eliminate federal Anti-Kickback Statute safe harbor protection for Part D drug rebates in favor of beneficiary discounts at the point-of-sale. 
Temporary Increase in Medicare Part B Payment to Providers for Certain Biosimilar Products
The bill temporarily increases Medicare Part B reimbursement for certain qualifying biosimilar biological products from average sales price (ASP) plus 6% to ASP plus 8%.  The temporary increase runs for 5 years tied to the timing of a biosimilar's coverage by Part B.  For biosimilars that are currently covered by Part B, the 5 years will run until September 30, 2027. For biosimilars that are first paid for by Part B between October 1, 2022 and December 31, 2027, the 5 years will run from the first quarter in which Part B payment is made. .
Expanded Aid to Lower-Income Seniors
Currently, Medicare provides subsidies to seniors earning less than 135% of the federal poverty line. The bill eliminates partial subsidy status and expands premium and co-pay assistance for out-of-pocket drug costs under Part D for seniors with incomes below 150% of the federal poverty line.
Next Steps for Reconciliation Bill
The Reconciliation Bill now heads to the House, which will briefly return from August recess on Friday (August 12, 2022) to take up the measure.
August 16, 2022 Update: President Biden signed the Inflation Reduction Act into law on August 16, 2022. Stay tuned as we continue to monitor the impact of the various changes under this historic piece of legislation.
Authors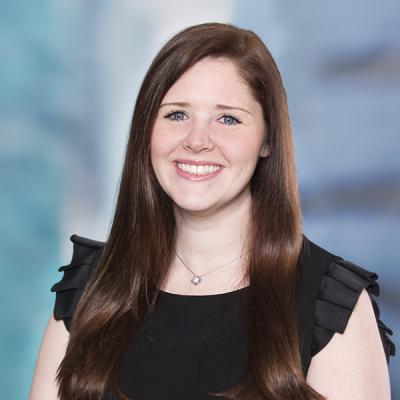 Bridgette A. Keller is a Mintz attorney who applies her experience in health system administration and ethics in health care to her health law practice. She advises health care providers, ACOs, health plans, PBMs, and laboratories on regulatory, fraud and abuse, and business planning matters.
Stephnie focuses her practice on advising clients across the health care industry on regulatory, transactional, and compliance matters.