Part Ten of the COVID-19 Roadmap Series: Workplace Communications and Trainings
In the final part of our Roadmap Series, as employers prepare to transition to on-site operations for segments of their staff, we discuss considerations for COVID-19 related communications to the workforce. We also address the importance of conducting workplace trainings for managers and staff that address new regulatory considerations for workplace safety, telecommuting arrangements, health screenings, and leave and accommodation requests to prepare for the "new normal."
Communications
In discussing the art of communication, Winston Churchill once remarked "this report, by its very length, defends itself against the risk of being read." As employers attempt to convey a number of new policies and protocols to keep their workplace as safe as possible, it will be important to use direct and plain language to ensure that employees understand and retain this information.  Deciding who should take on this task, how policies should be communicated to employees, and what information should be communicated can be daunting, especially given the importance of the communications.  Therefore, having a communication plan that provides this information in phases of digestible instructions for staff, who will have their own anxieties about traveling to the workplace and working on-site, will be essential.
Who Communicates?
As we discussed in Part Two of our Roadmap series, employers should designate a COVID-19 task force, a Chief COVID-19 Officer, or the functional equivalent of a COVID-19 officer, depending on the employer's capacity. Ideally, this group and/or individual will be the point of contact for COVID-19 related communications and will monitor such communications to ensure accuracy and consistency.  This role must be aligned with and supported by senior management to ensure that there is no controversy as to the authority by which it speaks on behalf of the organization.
How Should We Communicate?
There are a number of considerations employers should keep in mind when deciding how to communicate with employees. Employers should strive to have consistent communications that come from the designated point(s) of contact. Employers should also be mindful of any employee technological access limitations and make efforts to communicate through various appropriate media (e.g., text messages, email blasts, intranet posts, all-staff virtual meetings, group voicemails, etc., in addition to the traditional practice of on-site workplace posters) to ensure all employees receive the information by virtue of the multiple points of dissemination. While it is a new venue for some employers, social media should also be considered. For example, the CDC, and certain states like California, have provided safety tips and considerations with graphics that can easily be posted to company social media accounts to accompany return-to-work policies and procedures. Other states, including Massachusetts, are requiring employers to post such policies at jobsites, including ones that cover cleaning and disinfecting protocols. Keeping in mind the nature and schedule of staff, such as employees who work in shifts outside of standard business hours, is a consideration with timing when conducting in-person communications at the worksite. Employees will be relying on the employer for consistent communications and will want to be updated and "in the know."  Given these considerations, all employers should be open to exploring communication platforms that may be new to them.
Employers will also want to consider how they will communicate health and safety policies and procedures to third parties that may inquire into the employer's due diligence prior to entering their workplace or conducting business with the employer. Employers may want to have such policies available to share with clients, customers, vendors, or other persons/entities the employer may come in contact with.
What Should Be Communicated?
Thanks to the ever-changing guidance from various federal, state, and local authorities, employers should be prepared to have their workplace policies become adaptable documents that will consistently be amenable to updating in the near future.  By now, all employers should have revised policies to address COVID-19 screening (both by questionnaire and by permissible medical screening techniques), the use of personal protective equipment ("PPE"), continued telecommuting arrangements, new leave arrangements, and considerations related to higher risk populations. New policies and protocols, in addition to amended policies, should be communicated to employees as soon as practicable to ensure compliance and to inform employees. Front-line managers in particular need to be fluent in the operations of these policies since they will be addressing questions in these areas on a day-to-day basis.
Employers creating COVID-19 specific protocols related to health and safety, such as screening/testing (discussed in Part Five of our series), and re-organization of the physical workplace to accommodate social-distancing (discussed in Part Four of our series) should focus on communicating those protocols to employees quickly since they will be essential at the restart of on-site operations. However, employers should also keep in mind other practical and logistical issues they want to communicate to employees prior to the return to work, such as commuting, returning to work after being furloughed, and the modification of schedules, all of which we discussed in Part Six of our series.
Other aspects of the employee handbook, such as EEO policies, should be amended to include COVID-19 considerations. Employers will want to highlight in their amended policies impermissible race/origin, disability, age, and pregnancy discrimination, and policies regarding harassment of protected classes under applicable law.
It will be helpful to make clear to employees which policies are new and which policies are amended to help ensure that there is not a disparate application of the policies. Both management and the designated COVID-19 point(s) of contact, should be prepared to address an employee's compliance-related questions and concerns.
Training
Employers should implement updated compliance trainings for both management and employees, beginning with supervisors. The focus of these trainings should be the new protocols and the new and amended policies highlighted above. The COVID-19 point(s) of contact, as well as management, should be well prepared to address employee questions, concerns, and points of contention. For example, how will a supervisor handle:
An employee who does not want to return to work? (Assess whether this a circumstance requesting a reasonable accommodation related to an ailment).
An employee who refuses to wear a mask? (Obtain signed acknowledgements from employees that have read the employer's requirements related to workplace safety, including the use of PPE and compliance with local regulatory requirements, and affirming that the employee will abide by those rules).
An employee who does not want to work with an employee because of that employee's race or national origin in part due to risk status? (Remind all employees that the company is an equal opportunity employer that does not permit discrimination, and that no employee will be treated in an adverse manner because of their inclusion in a protected class).
An employee who refuses to go home when he or she is exhibiting symptoms of COVID-19? (Provide the employee with information on the protocols regarding returning to work once symptoms have dissipated following quarantine and consider offering a temporary telework arrangement during the recovery process if feasible for the position).
An employee who requests a schedule modification? (Examine the basis of the request and see if it can be functionally accommodated; if not, it should be further assessed to see if it is a circumstance warranting attention under the employer's leave policy).
The employer should perform this issue spotting process with managers and include in its training materials similar strategies to appropriately handle difficult situations that may arise upon the return to work.
It may also be helpful to consider conducting general refresher EEO trainings, specifically highlighting COVID-19 related EEO issues, such as race/origin, disability, age, and pregnancy discrimination. Trainings on the reasonable accommodation process, with a focus on how to process the assessment of a reasonable accommodation request and the required documentation, will also be critical to assist supervisors in appropriately managing such requests.
Parting Thoughts
While there is no way to state with certainty what the resumption of on-site business operations will look like, effective communication will help ease the concerns of employees and assist with a smooth transition.
We hope that you have derived value and gained insight from our COVID-19 Roadmap Series. Mintz's Employment, Labor & Benefits group stands ready to help your business tackle the complicated challenges associated with returning to work during this difficult period.
Find more information from Mintz's COVID-19 Roadmap Series here:
Preparing for the New Workplace Paradigm Series: a Roadmap for Employers in the Time of COVID-19
Author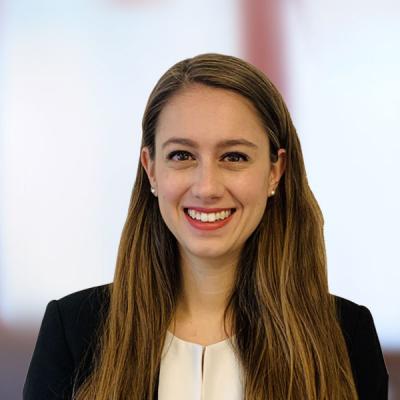 Danielle Bereznay is an employment attorney at Mintz who represents clients in employment disputes and investigations.