Federal Court Kicks California Arbitration Ban to the Curb
The Ninth Circuit Court of Appeals recently struck down a California law that prohibited employers from mandating the arbitration of workplace disputes.  This puts arbitration back in play in California for most employment disputes.  Read on to find out how we got here and what this means for California employers.
How We Got Here:
The Federal Arbitration Act (the "FAA") applies to arbitration agreements.  Section 2 of the FAA effectively holds that arbitration agreements are presumptively valid and the United States Supreme Court has described Section 2 as "embod[ying] the national policy favoring arbitration and places arbitration agreements on equal footing with all other contracts . . . ."  As a result, the FAA preempts most state laws that disfavor the enforcement of arbitration agreements. 
Enter Assembly Bill 51 ("AB 51").  California passed AB 51 in 2019 to prevent employers from forcing employees to arbitrate certain workplace claims.  To ostensibly circumvent the FAA, AB 51 incorporated a provision stating that it did not invalidate written arbitration agreements that were otherwise enforceable under the FAA.  AB 51, however, imposed civil and criminal penalties for violations.
AB 51 was set to go into effect on January 1, 2020, but prior to that date, the US Chamber of Commerce sought an injunction restraining its enforcement because of FAA preemption claims.  A California Federal Court agreed and granted that injunction in December 2019.  California appealed that ruling to the Ninth Circuit Court of Appeals and, in September 2021, the Ninth Circuit ruled that while the civil and criminal penalties associated with AB 51 violations were preempted by the FAA, AB 51 could permissibly ban forced workplace arbitrations.
In August 2022, the Ninth Circuit withdrew its September 2021 ruling and decided to reconsider the case.  On February 15, 2023, the Ninth Circuit issued its new ruling, which was divided 2-1.  In that ruling, the Ninth Circuit changed course and held that AB 51 was completely preempted by the FAA "[b]ecause the FAA's purpose is to further Congress's policy of encouraging arbitration, and AB 51 stands as an obstacle to that purpose . . . ."   
What This Means For California Employers:
Ultimately, the Ninth Circuit's decision effectuates the original injunction barring AB 51's enforcement.  This means that, at least for now, California employers may require workers to sign arbitration agreements as a condition of employment.  The California Attorney General's Office stated that it was "reviewing the decision and assessing next steps."  The California Attorney General's Office could request an "en banc" review of the decision before a panel of Ninth Circuit Judges.  It could also mean that the California Attorney General's Office will petition the United States Supreme Court to consider the issue.  Stay tuned for further developments on this front.
In the meantime, employers are reminded that the Federal Ending Forced Arbitration Of Sexual Assault And Sexual Harassment Act does, in fact, supersede the FAA, which means wherever this case lands, an employee cannot be forced to arbitrate sexual harassment and sexual assault claims.  Either way, California employers should revisit whether to implement arbitration as a dispute resolution mechanism and, if so, review, and where appropriate, adopt a fully compliant agreement.  Mintz's Employment, Labor & Benefits team will continue to track developments relating to AB 51 and stands ready to assist with any employment law or arbitration questions employers may have.
Authors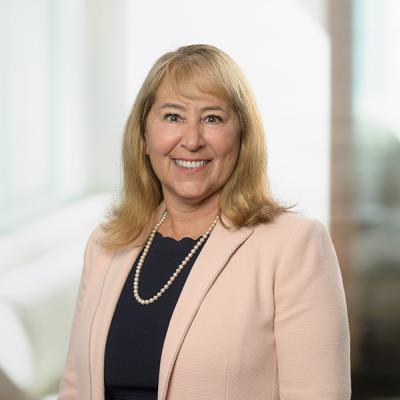 Jennifer B. Rubin is a Mintz Member who advises clients on employment issues like wage and hour compliance. Her clients range from start-ups to Fortune 50 companies and business executives in the technology, financial services, publishing, professional services, and health care industries.
Kevin Kim is an attorney at Mintz who litigates employment disputes before state and federal courts and administrative agencies and counsels clients on compliance with employment laws. He handles cases involving wage and hour, trade secret misappropriation, and discrimination claims and represents clients in government investigations.