Celgene v. Sun Pharma Global: Satisfying Subject Matter Jurisdiction Under § 271(e)(2)
On April 6, 2020, the U.S. District Court for the District of New Jersey, in Celgene Corp. v. Sun Pharma Global FZE, No. 19-cv-10099, denied Sun's motion to dismiss Celgene's claims that Sun's generic Revlimid® (lenalidomide) Abbreviated New Drug Application (ANDA) product infringes three patents not listed in the Orange Book for Revlimid® and for which Sun did not make any Paragraph IV certifications. Sun alleged that under those facts, Celgene's claims lacked subject matter jurisdiction under the Hatch-Waxman Act. The court held that neither the lack of Paragraph IV certification nor the asserted patents' absence from the branded drug's Orange Book entry deprived the court of subject matter jurisdiction under 35 U.S.C. § 271(e)(2).
Celgene is the maker of the cancer treatment drug, Revlimid®. On May 30, 2018, Sun provided Celgene with Paragraph IV certification letters asserting that its generic lenalidomide drug would not infringe three patents listed in the Orange Book for Revlimid®, or that those three patents are invalid. Sun sued Celgene for infringement of those three patents in an earlier action on July 13, 2018. On April 16, 2019, in a new action, Celgene sued Sun under the Hatch-Waxman Act, asserting that Celgene's lenalidomide ANDA product infringes three additional patents, none of which were listed in the Orange Book entry for Revlimid® and none of which were the subject of Sun's Paragraph IV notifications.
Sun moved to dismiss the second infringement suit for lack of subject matter jurisdiction, arguing that a complaint for patent infringement pursuant to section 271(e)(2) must allege both (1) that the asserted patents are listed in the Orange Book for the plaintiff's branded drug and (2) that the defendants have submitted Paragraph IV certifications to all asserted patents.
The court, however, sided with Celgene, holding that in order to satisfy subject matter jurisdiction, a complaint under section 271(e)(2) need only allege that the defendant infringed the asserted patent(s) by filing its ANDA application. The court found support in the absence of Sun's proposed jurisdictional requirements in the plain text of section 271(e)(2). It further observed that, while a prior District of New Jersey decision seemed to endorse Sun's argument, the United States Court of Appeals for the Federal Circuit subsequently clarified (and subsequent District of New Jersey cases echoed) that a Hatch-Waxman plaintiff need not allege defendants filed a Paragraph IV certification for each asserted patent. See, e.g., Vanda Pharms. Inc. v. West-Ward Pharms. Int'l Ltd., 887 F.3d 1117, 1124 (Fed. Cir. 2018).
Authors
Adam P. Samansky is an intellectual property litigator at Mintz. He primarily serves pharmaceutical, medical, high tech, and defense industry clients. Adam handles patent, trademark, and trade secret matters for innovators and investors, and he has a successful record in Hatch-Waxman litigation.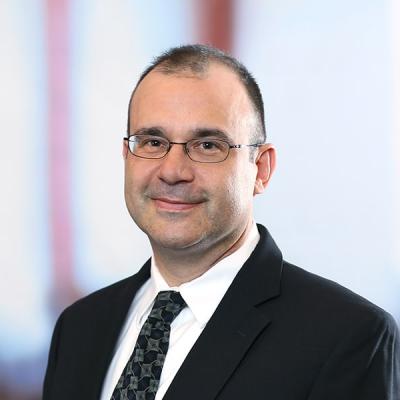 Peter J. Cuomo focuses his practice at Mintz on intellectual property enforcement and defense and counseling clients on issues related to IP rights. He handles all phases of patent litigation, and he has experience with resolving inventorship disputes.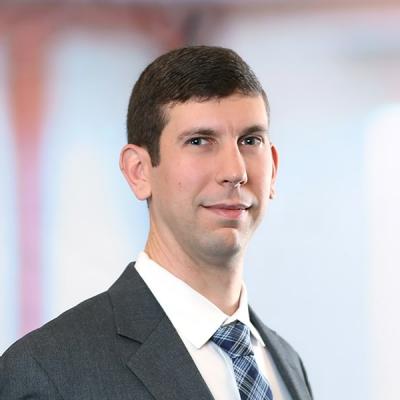 Joseph D. Rutkowski is Special Counsel who litigates intellectual property issues and counsels Mintz clients on IP rights. His primary focus is in patent litigation. Joseph's clients include companies in the pharmaceutical, medical device, consumer product, and telecommunications industries.