Steps Your Company Should Consider Now to Protect Value with a Wave of Trade Secret Litigation on the Horizon Due to COVID-19 Pandemic, Economic Downturn, and Jobless Claims
The coronavirus pandemic has created profound changes to how many Americans do their work, with an outsized number now working from home. This arrangement, while necessary given social distancing requirements and the stay-at-home advisories in many states, has created a marked increase to the threat of trade secret misappropriation. This threat is only exacerbated by the current economic climate that has already seen record layoffs. These two simultaneous events have created a perfect storm of conditions engendering trade secret misappropriation and it's not hyperbole to say that this may be the most critical moment in recent memory for American companies to be on the look-out and actively take measures to prevent trade secret theft, especially considering that current market conditions resemble those of the "Great Recession," that preceded a spike in trade secret litigation.
This article discusses the market factors that have led to this threat to trade secret security, compares current economic conditions to those of the last downturn and suggests that an increase in trade secret litigation is likely on the horizon, and identifies some steps companies can take now to protect trade secrets from improper disclosure. The steps recommended in this brief article are only a starting point and we recommend that companies contact counsel experienced in trade secret matters to asses any concerns.
Trade Secret Litigation Primer
A trade secret can be any type of valuable confidential business information your company owns that derives its value from not being generally know or easily ascertainable outside of your company. Think the Coca-Cola formula or Google source code. Trade secret litigation generally involves allegations of misappropriation, which means acquiring a trade secret by improper means, e.g. taking and using the information without permission. The vast majority of trade secret cases involve allegations that a former employee or business partner took confidential information without permission to compete with his former employer or business partner.
Economic Conditions Suggest a Flood of Trade Secret Litigation in the Coming Years
Current market conditions resemble those of an economic crisis we all experienced about a decade ago. The financial crisis of 2007-2009 and associated recession precipitated a drop in the Dow Jones Industrial Average of approximately 50%, and led to 37 million new unemployment claims over the course of the downturn: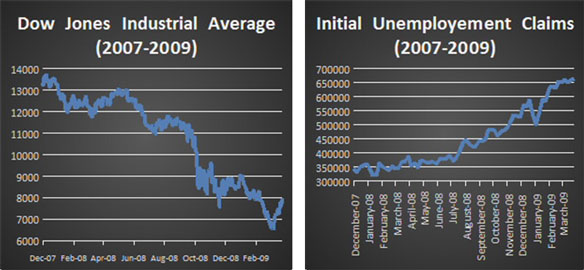 This economic and social upheaval coincided with a spike in the filing of new trade secret cases during the economic recovery in the years following the "Great Recession":        
Increased employee mobility during and after the 2007-2009 downturn likely contributed to this trend – employees who left companies during this time period got jobs with competitors or started their own companies and in some cases allegedly used information from their former employer to aid their new employer or startup, which led to former employers filing lawsuits to address this alleged misappropriation.
Amid the coronavirus pandemic, the current trends of the Dow and initial unemployment claims is familiar, though occurring in a much more compressed time period: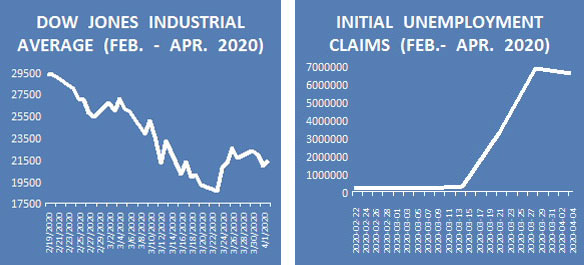 In light of the current market upheaval, and the compounding factor of many of America's knowledge workers now working remotely at least for the foreseeable future, we expect the magnitude of trade secret litigation to continue to increase and perhaps spike again in the coming years, as it did following the last economic crisis. Given this likelihood, companies should ensure their defenses to trade secret misappropriation are in place.
Actions to Take to Protect Your Trade Secrets
The current economic conditions, combined with the novel occurrence of many of America's employees now working remotely, has created an unparalleled threat to the secrecy of companies' trade secrets. Below are some actions to consider in protecting your company's most valuable confidential business information in these unique times:
Identify and label trade secret information as "Confidential" to remove any doubt to your employees of the sensitive nature of information they are accessing.
Take steps to ensure that the means by which your employees are remotely accessing data use industry standard security tools, including VPN, two-factor authentication, and password protection, and prohibit use of unsecured Wi-Fi.
Remind employees of companywide policies for handing confidential information, including use of confidentiality agreements when sensitive information is shared with third parties, and of obligations in employee confidentiality agreements.
Monitor network access to detect irregularities in traffic or access to sensitive material.
Ensure that all business partners with which sensitive information is shared are under confidentiality agreement and are employing the same protective measures against disclosure of information as you are.
The above are only some of the myriad ways to take action to proactively protect your company's confidential business information. Protecting your company's IP is more important than ever during an economic downturn and there are many methods and forums in which to do so, including state courts, federal court, and the International Trade Commission. Each of these forums can be effective in resolving disputes involving the misappropriation of a company's proprietary information. To maximize your protection or address concerns that misappropriation has already occurred, contact counsel with experience in this area of the law. To view our other articles covering protections for valuable trade secret assets, click here.
Authors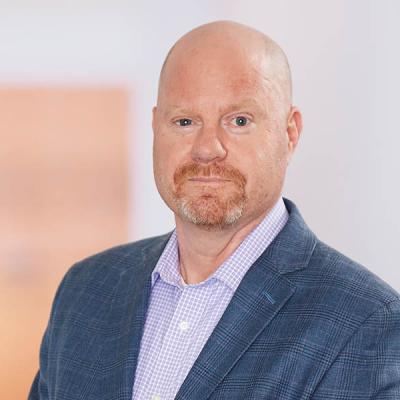 Member / Chair, Intellectual Property Division
Michael T. Renaud is an intellectual property litigator and patent strategist who helps Mintz clients protect and generate revenue from their patent holdings. Clients rely on Mike's counsel on complex and sensitive licensing agreement negotiations, acquisitions, and other technology transactions.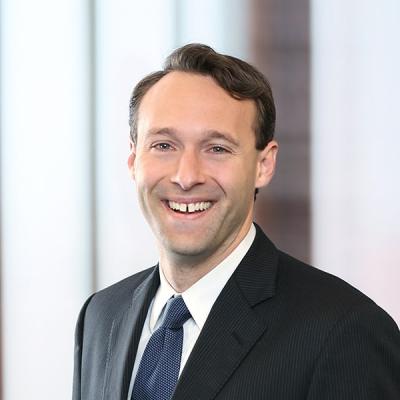 Nicholas W. Armington is an intellectual property attorney at Mintz who focuses on patent and trade secret litigation. Nick represents clients before the International Trade Commission and in US District Courts. His work involves network devices, semiconductors, converged devices, and LED lighting.