PTAB's Decision Providing Factors for Denying Institution Based on Close Trial Date is Precedential; PTAB De-Designates One-Year Time Bar Decision
On May 5, 2020, the Patent Trial and Appeal Board ("PTAB") designated one decision as precedential and removed the precedential designation on another. The newly-designated precedential opinion lays out factors that the PTAB considers when asked to exercise its discretion to deny institution in light of an imminent trial. The PTAB's de-designated decision was overruled by a later decision concerning the effect of a dismissed complaint on the one-year statutory bar.
Precedential Factors the PTAB Considers When Asked to Deny Institution Based on a Trial Date in Parallel District Court Litigation.
In Apple Inc. v. Fintiv, Inc., IPR2020-00019, Paper 11 (PTAB March 20, 2020) ("Apple"), the PTAB requested supplemental briefing as to whether it should exercise its discretion under 35 U.S.C. § 314(a) to deny institution in light of a potential imminent trial. In its order requesting briefing, building upon it's prior decision in NHK Spring Co. v. Intri-Plex Techs., Inc., IPR2018-00752, Paper 8 (PTAB Sept. 12, 2018) (precedential, designated May 7, 2019), the PTAB identified six factors for the parties to address:
whether the court granted a stay or evidence exists that one may be granted if a proceeding is instituted;
proximity of the court's trial date to the Board's projected statutory deadline for a final written decision;
investment in the parallel proceeding by the court and the parties;
overlap between issues raised in the petition and in the parallel proceeding;
whether the petitioner and the defendant in the parallel proceeding are the same party; and
other circumstances that impact the Board's exercise of discretion, including the merits.
The PTAB noted that because most of the factors relate to efficiency and fairness, some overlap exists among the factors requiring "a holistic view of whether efficiency and integrity of the system are best served by denying instituting review."  Though the decision was just made precedential, the PTAB has previously requested that parties in other proceedings address them when considering discretion under Section 314(a).
By designating the Apple order as precedential, the PTAB is indicating that parties seeking a discretionary institution denial when a parallel district court litigation is in an advanced state should provide their argument in the context of these factors. For example, accused infringers may elect to file an IPR petition sooner if waiting to file would move certain factors to favor denial of the petition.  Likewise, patent owners in fast-moving jurisdictions should evaluate the factors when drafting the patent owner preliminary response.
GoPro, Inc. v. 360Heros, Inc., IPR2018-01734, Paper 38 (PTAB Aug. 23, 2019) Overrules Oracle Corp. v. Click-to-Call Techs. LP, IPR2013-00312, Paper 26 (PTAB Oct. 30, 2013).
As we have previously written, the PTAB decided in GoPro, Inc. v. 360Heros, Inc., IPR2018-01734, Paper 38 (PTAB Aug. 23, 2019) ("GoPro") that the one-year window to file IPR petitions begins once a complaint alleging infringement is served—even if the complaint is defective or was later dismissed.
The GoPro decision effectively reversed the PTAB's prior view stated in Oracle Corp. v. Click-to-Call Techs. LP, IPR2013-00312, Paper 26 (PTAB Oct. 30, 2013) ("Click-to-Call"). There, the PTAB held that a voluntary dismissal without prejudice of a complaint nullifies the effect of service and thus does not bar a petitioner from pursuing an IPR more than one year after that complaint. Thus, the PTAB de-designated the Click-to-Call decision as it is no longer considered binding authority.
Authors
Daniel B. Weinger is a Mintz intellectual property attorney. Daniel's practice focuses on patent litigation at the International Trade Commission, the Federal Courts, and the PTAB. He handles all phases of patent litigation and counsels clients on IP strategy.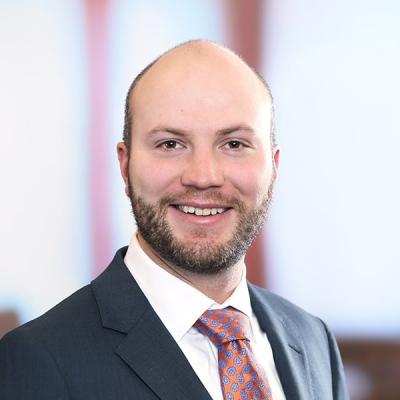 Serge Subach is an Associate who practices intellectual property at Mintz. Serge's practice focuses on patent litigation, and his experience spans broad technical fields including software, consumer electronics, and medical devices.